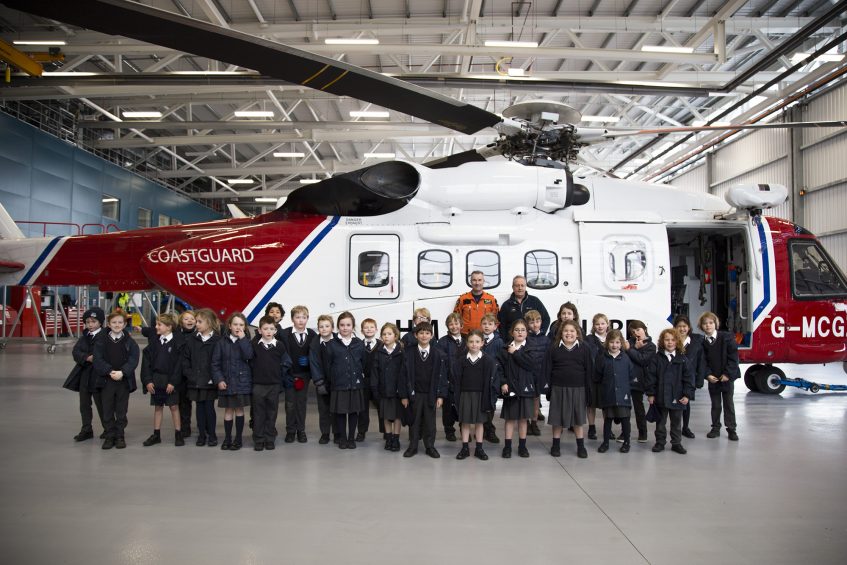 The Year 2 children had a fantastic time visiting HM Coastguard this week.
The group travelled to Newquay to learn about the important job that the coastguards do. The children listened to a presentation with interesting facts about the helicopter and some of the rescues that it has been involved in before having a tour of the base.
They were then treated to the experience of being winched into the helicopter and enjoyed having a look at the cockpit.
"I really liked going on the winch because it felt like flying." – Miguel

"I liked going into the cockpit to see all the lights and switches" – George

'My favourite part was going on to the helicopter." – Evelyn