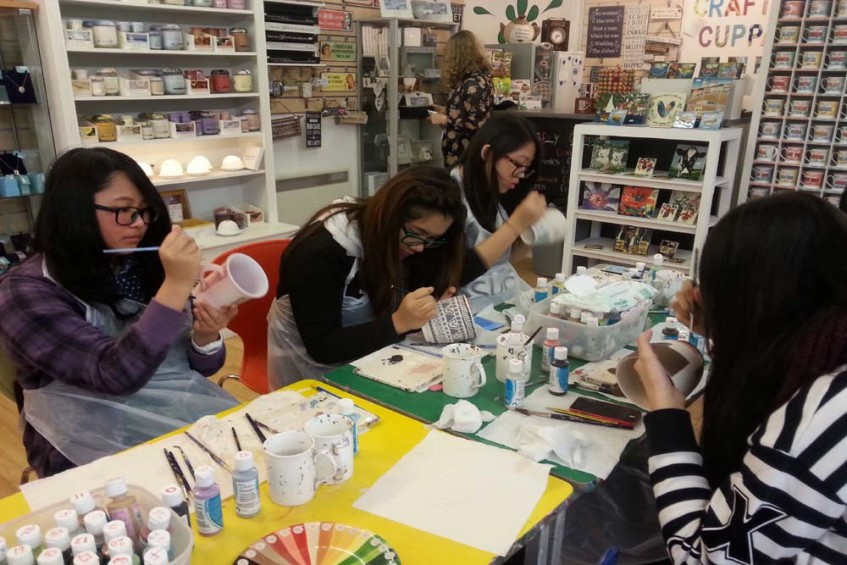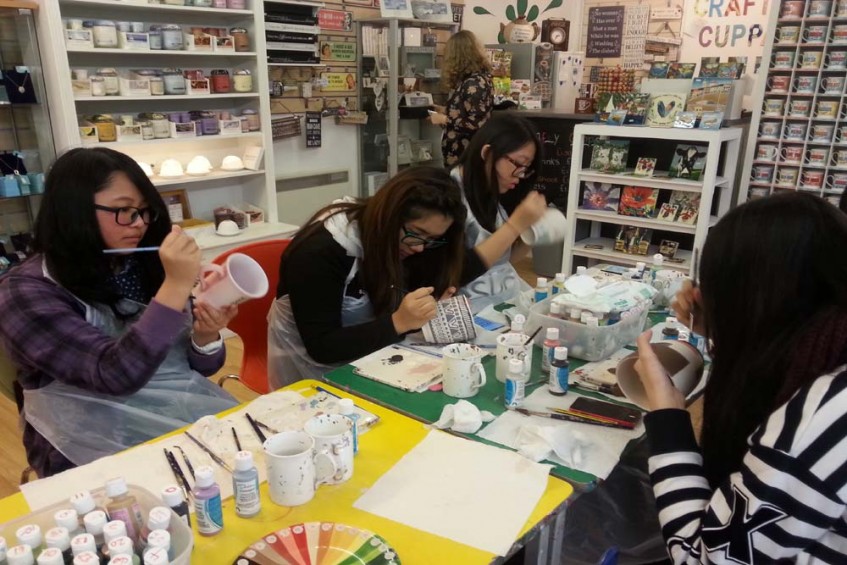 On Wednesday we had our whole school Remembrance Service. It was a very moving reminder of all the young men who died from Truro School during both World Wars, and a service to remember all soldiers who have died in conflict, from all nations. It was lovely to share and explain the significance this service with our international students.

This weekend has seen a lot of tired girls! Ann-Kathrin, Bryony, Zennor Rose, Chloe and Nicolette all went to London on the Art Trip, leaving at 6am on Thursday morning and arriving back at midnight on Friday. They had a fantastic time visiting art exhibitions, and watching 'War Horse' at the theatre.

On Saturday we woke up to a wet and windy Cornwall and were glad to be doing an inside activity! We headed over to 'Create and Paint' in Redruth and we spent all afternoon there with the girls carefully painting their chosen pieces of pottery. I was astonished with their art work and I can't wait to see the finished items when they have been fired and glazed next week. My painted cup was not nearly as artistic as the ones the girls did- but it will still take pride of place in the teachers' staff room!



On Sunday we had a quiet day in Truro, with Helen at the Cathedral for most of the day and the others girls enjoying Truro and the Craft Fair that is currently open in the Piazza. Some of the girls bought beautiful dresses ready for the Boarder's Christmas party.

It is difficult to believe that we are now only four and a half weeks away from the end of term. We are looking forward to the start of late-night Christmas shopping on Wednesday, and (less so) the start of the 5th Year Mock Exams in two and a half week. With that in mind, if parents could start thinking about end-of-term arrangements, Miss Hargreaves will send out travel forms to all parents next week.