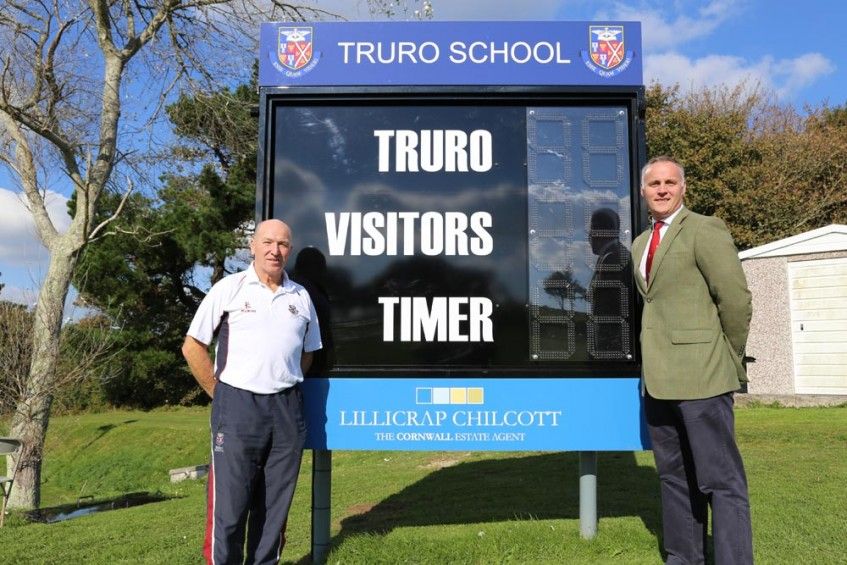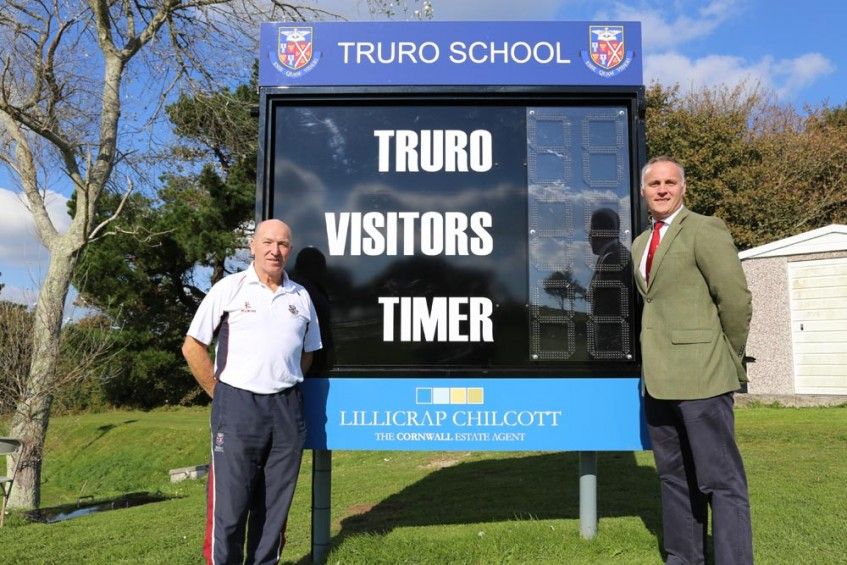 Cornish estate agency Lillicrap Chilcott have teamed up with Truro School to support the installation of a sponsored pitchside electronic scoreboard.

Andrew Chilcott, Co-founder of Lillicrap Chilcott, was previously a student at Truro School (Class of 1993) and was thankful for being given the opportunity to support his old school.


Mr Chilcott said:
"I regularly play in the school's annual reunion rugby match and, at this year's event, I was approached by Mr Whitmore with the opportunity of sponsoring the school's first outdoor electronic scoreboard. I was delighted to help my old school and to give something back".
The scoreboard will be used on the first team pitch for rugby and football matches with the intention of making it easier for spectators to keep track of the score and to encourage crowd engagement in sports matches.
Andrew was greeted by his former rugby teacher Mr Graham Whitmore at the board's unveiling.
Mr Whitmore, Director of Sport at Truro School said:
"The technology is very simple. It is easily updated through a tablet with score updates appearing instantaneously."
He finished by saying:
"The scoreboard is a fantastic addition to the school's provision of sport and adds that extra element of professionalism to sports fixtures."