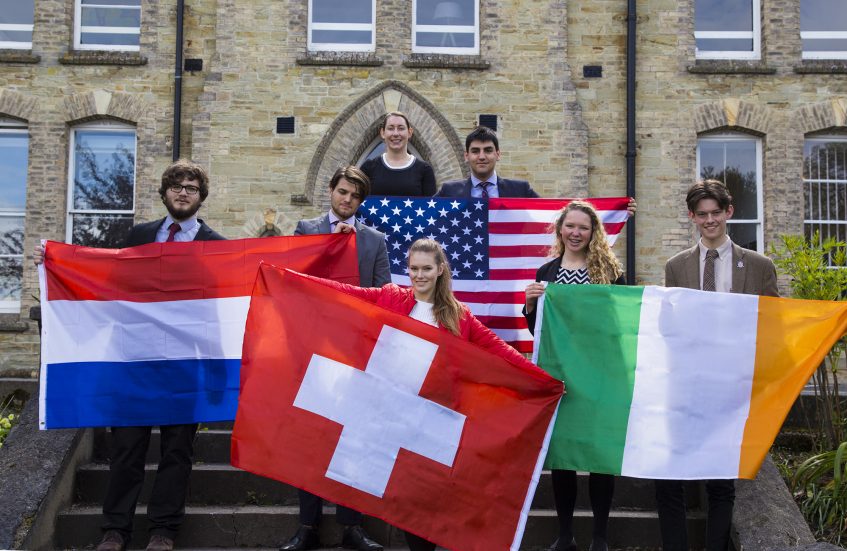 The Overseas Universities Programme at Truro School Sixth Form has soared to new heights with an unprecedented number of students heading to the departure lounge this year.
Six students have received offers to study in non-native countries including the USA, The Netherlands, Switzerland and Ireland.
With the potential to study at higher ranked universities with cheaper, occasionally zero, tuition fees, or at more focused specialist educational establishments, applications to overseas universities have increased nationally.
Mrs Jupp, the Sixth Form's Overseas Universities Advisor, said,
"It is fascinating work. Every application is different and it is incredibly rewarding knowing that the students are opening so many doors to their future. They gain not only a first rate degree but also experience new cultures and languages. Increasingly more students are seeing the benefits of studying abroad; they gain so much more than a degree because they gain international experience as well."
Having officially started the initiative back in 2015, previous students who have enrolled on the programme now study all over the world including places like New Zealand, the USA and Lithuania.
The list of success stories includes two former Head Girls. Maria Chart, who headed to Colombia University to study Engineering in 2017, and Phoebe Piercy, who headed to the Massachusetts Institute of Technology (the world's Number 1 ranked university) to study Physics in 2016.
This year's trendsetting students include Alec Sharbatian, Polina Sirotina, Amelia Luck, Sean Manhire, Dominykas Dolotovas and Jozef Tanzer.
Alec Sharbatian has received a number of fantastic, unconditional offers to study undergraduate Business abroad including Syracuse University, American University and University of British Columbia in Canada, ranked 34th in the world.
Having exclusively applied for overseas universities, Alec is thrilled to have offers from his top choices.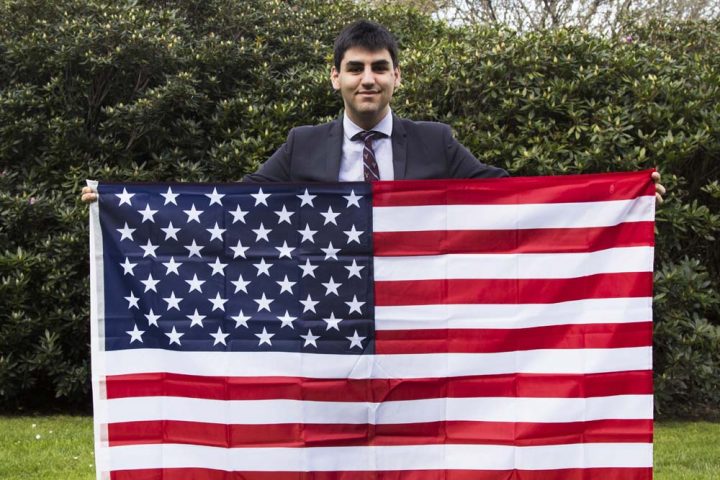 Alec, who is the Head of Boys' Boarding at Truro School, said,
"I felt excited and relieved to receive these amazing offers from my top choice universities. It's such a nerve-wracking time waiting for the outcomes to come in but I now know that I finally have the future I have always hoped for and now it takes some of the pressure away. I owe my applications and my offers to Mrs Jupp, she helped me a lot; spending hours and hours helping me to research courses and helping me put together the strongest applications possible."
He continued,
"I like to move around and experience different cities and countries. I've been boarding at Truro School for the last four years and it has great having a variety of nationalities in the boarding house and understanding other people's cultures. I've previously lived in Paris and now I'm going to try somewhere on the other side of the world for university, it's really exciting."
Another student who is excited to have received offers is Amelia Luck, who is hoping to study Marine Biology in the Republic of Ireland. She said,
"I applied to study in both England and Ireland but Galway is the best place to study Marine Biology."
She continued,
"It was quite a last minute decision but Mrs Jupp went through the whole application process with me. I don't think I would have done it without her help. I've always lived in Cornwall so living in Ireland and seeing the scenery there will be amazing."
Amelia hopes to be joined in Ireland by fellow student Sean Manhire, who has applied to study Mechanical Engineering at Trinity College, Dublin.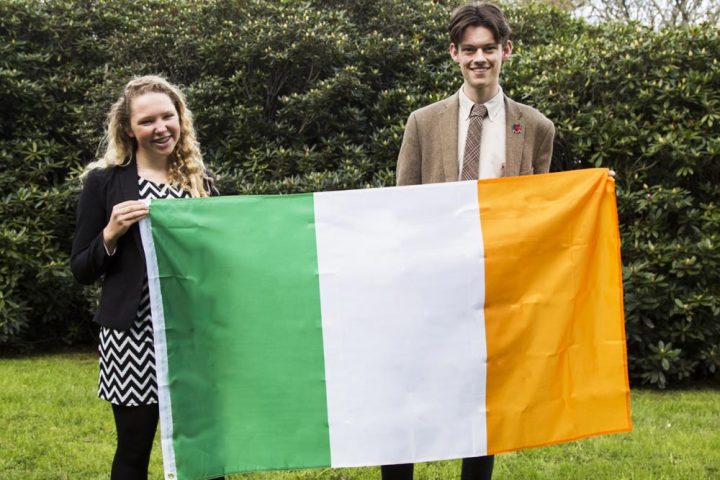 Polina Sirotina will be heading off to Switzerland in September, studying Hospitality and Event Management. Speaking about her offer she said,
"Studying in England is already international education for me, I want to study hospitality for my future career and in Switzerland they have the best courses and opportunities to do that."
She continued,
"I was really happy when I found out I'd received an offer to study in Switzerland, it's hard to get onto the courses because they have big competition. All the teachers have done an amazing job in terms of getting me there; Ms Jupp has done a lot to help as well."
Dominykas Dolotovas and Jozef Tanzer are also both celebrating after receiving unconditional offers to study in Holland.
The next cohort of jet-setting undergraduates are already in the pipeline having registered their interest back in January. With applications for 2019 universities already underway, the Sixth Form hope that the programme will continue to gather momentum.
Prospective students are invited to visit Truro School Sixth Form and chat to Mrs Jupp by arranging a school tour. Alternatively, the next open evening takes place on 25 September 2018.