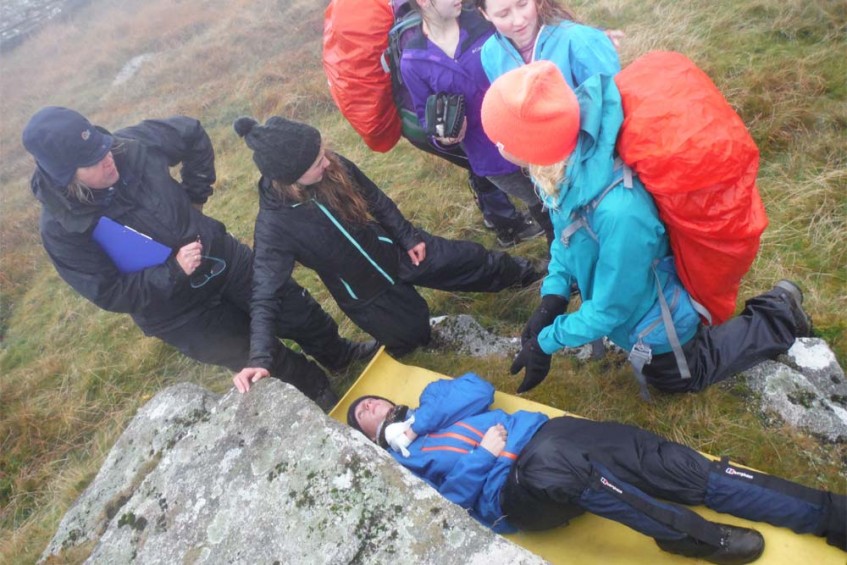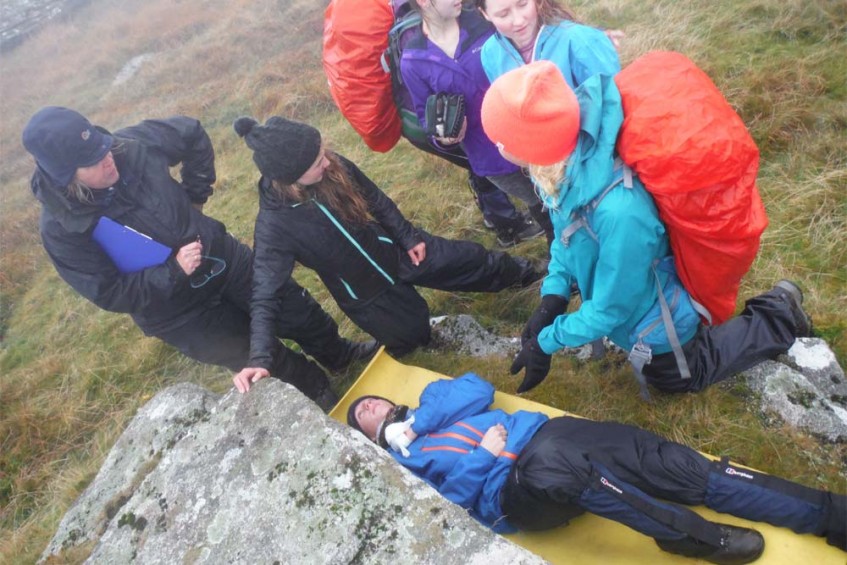 During October half term over 70 students participated in the first Duke of Edinburgh training expedition of the academic year. All of the students were fantastic throughout the weekend and need to be congratulated on their effort and determination in very tough conditions.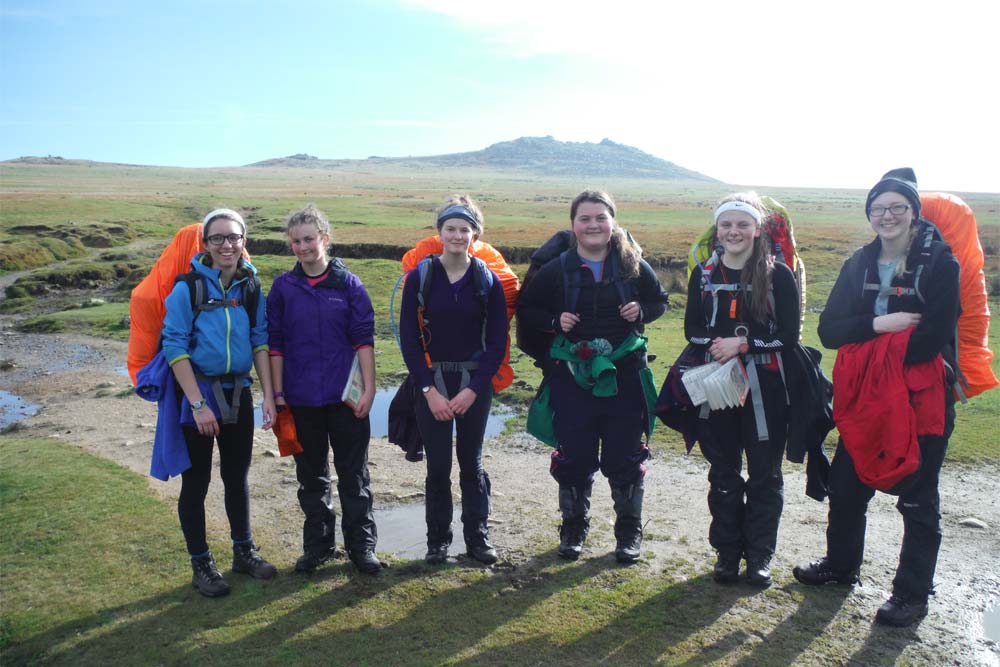 Thursday
The training began on Thursday with Gold and Silver groups walking between 4-8km from the A30 temple lay-by into South Penquite campsite. All of the groups walked well, getting into camp before dark and setting up their tents ready for the night. The forecast for Thursday night told us to expect a band of rain to come through but little did we expect the ferocious wind and rain that we experienced. Not many people had a good night sleep on Thursday night so there were many with bleary eyes in the morning.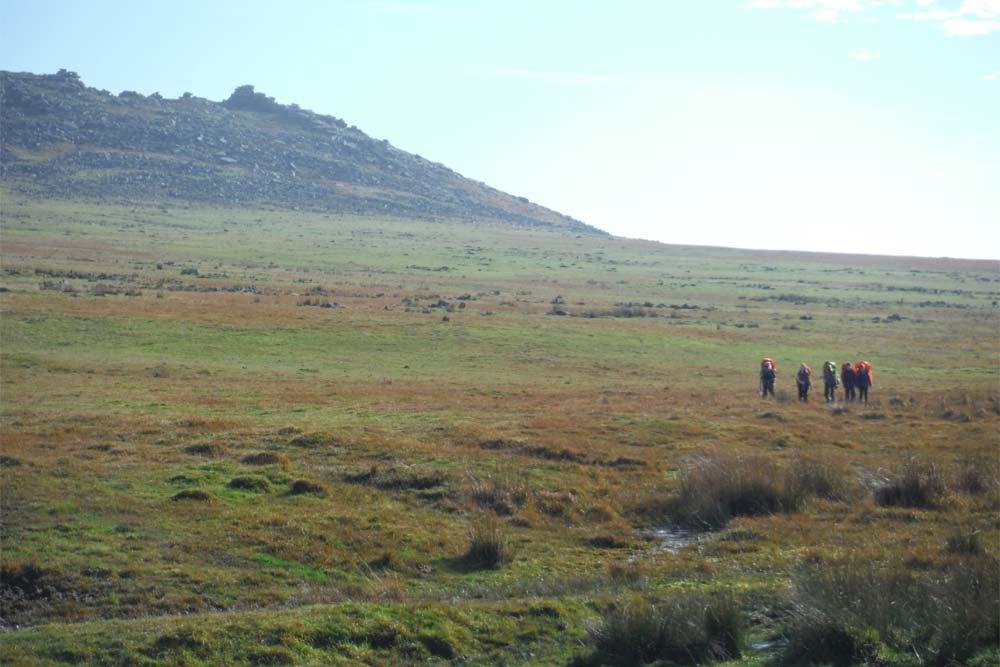 Friday
On Friday morning we were joined by a convoy of staff members who arrived to support the expedition. Each group was accompanied by a member of staff who helped to explain and translate the finer art of navigation. From bearings and grid references to aiming off and attack features, the participants were put through their paces. The weather was typical of Bodmin moor with thick mist, wet mizzle and poor visibility; ideal for navigation training and for building students' confidence in their abilities. Throughout the day the groups rotated through an emergency scenario located on Alex Tor where they had to deal with two casualties before making a simulated call to their supervisor using their emergency bottles.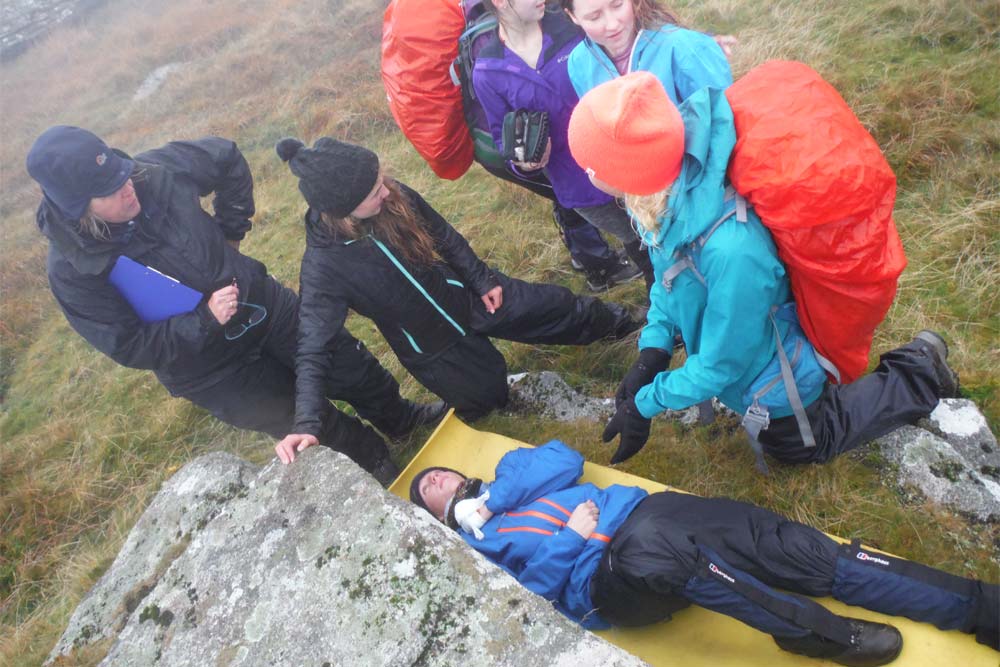 There was more stable weather on Friday night which allowed all the groups to get their heads down early; only to be disturbed by the 'beast of Bodmin' making a trick-or-treat visit offering Haribo.

Saturday
The next morning the groups had an early start and walked pre-organised routes up to Davidstow disused airfield. The Silver groups had routes which scoured the western edge of the moor covering 16km whereas the Gold crossed over to the eastern moor near Brown Willy and the Source of the River Fowey, walking around 20km in total. All groups finished by 2.30pm when, despite a late arrival from the coach, we all managed to get home to watch the Rugby World Cup finals.

Thank You
A huge thank you must go to all the staff, parents and prefects to who came up to help train the groups and gave up part of their half term to pass on their skills and knowledge to the participants. A special thank you to Mrs Docherty who ran the first aid scenarios with the prefects and also to Oli Flowers who came down from London to help out.

Written by – Mr Cucknell, Outdoor Pursuits Coordinator