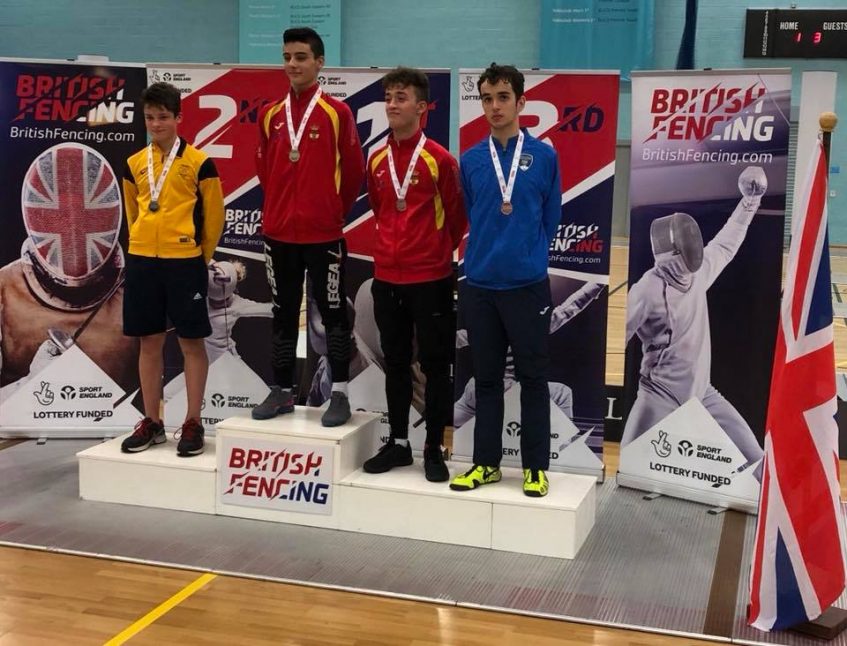 Many congratulations to the Fencing team for their outstanding achievement at the London Cadet International.
At our first international of the Under 17 European Circuit our team travelled to the London Cadet International. This featured 74 fencers from 17 countries, all hungry to see their season get off to a flying start. Darcy Holdsworth continued his excellent run of form taking an outstanding silver medal, followed closely behind by Max Cromie in 8th. These 2 boys were the only British fencers to make it this far in the competition. Roman Norris fresh off the back of a 23rd place finish in Gemenos the previous week finished again in 23rd.  Henry Martin also finished in 55th with Sam Cox in 58th, Jack Wong in 62nd and Amari Lawal in 72nd. In the Under 17 Girls' event Lexie Craze took the opportunity for some early experience, competing well below the age category and taking some important victories, finishing in 59th. Leanne Chan continued her recent podium successes with an excellent 15th place finish.
In the Leon Paul Cup FIE Senior event on the same weekend Luke Haynes laid down an early mark by storming through the pooles with 5 victories and only 1 defeat. Placed in top part of the draw he produced some good fencing before being defeated in the last 32, finishing in 20th place.