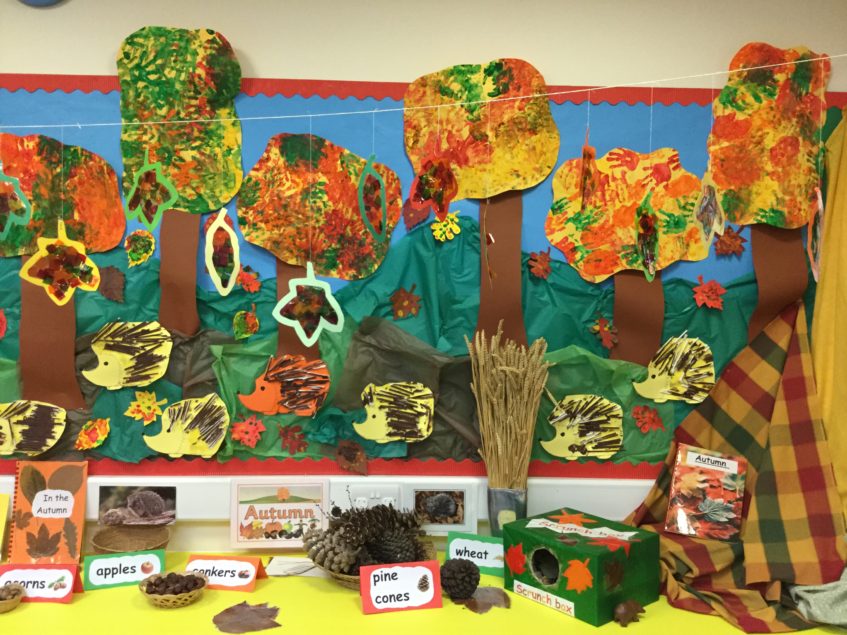 This term the Nursery children have been investigating Autumn. They have made and painted hedgehogs, talked about hibernation and discovered the fruits of Autumn; such as acorns, wheat, apples and conkers. The children have enjoyed exploring the Forest School and using Autumn leaves to make leaf prints, selecting colours that reflect the season.
Using their observational skills, and with the help of magnifying glasses,  the children have painted beautiful sunflower pictures.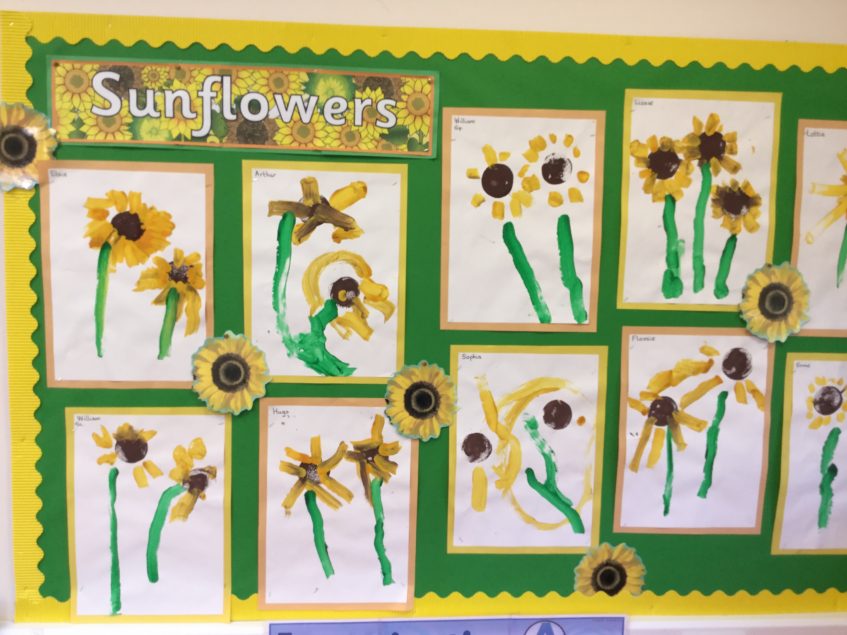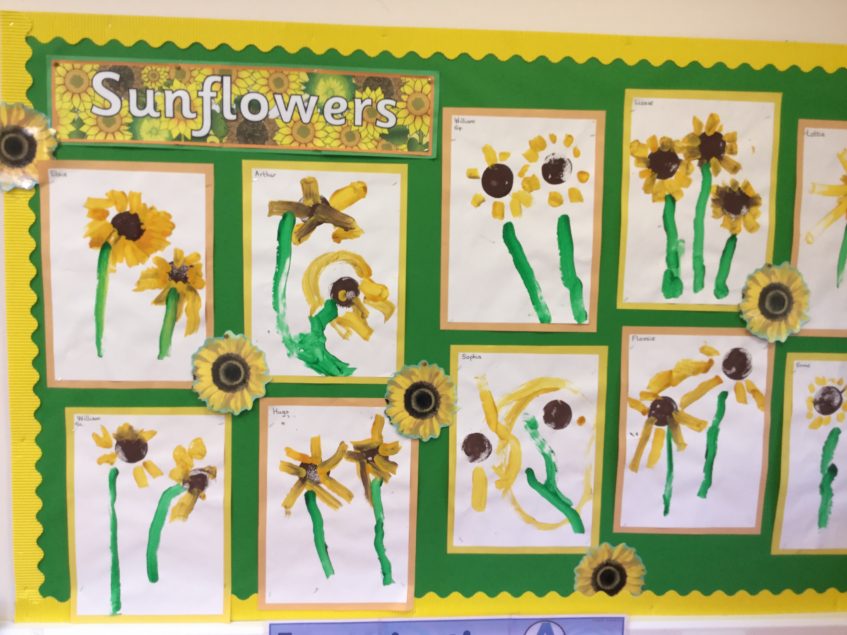 To develop their maths skills the children have been using tweezers to 'sort' pasta into the collect colour group. This also helps to build fine motor control and finger strength ready for handwriting.