Nursery FAQs
The following page provides answers to commonly asked questions by prospective Nursery parents of children aged 4 or younger.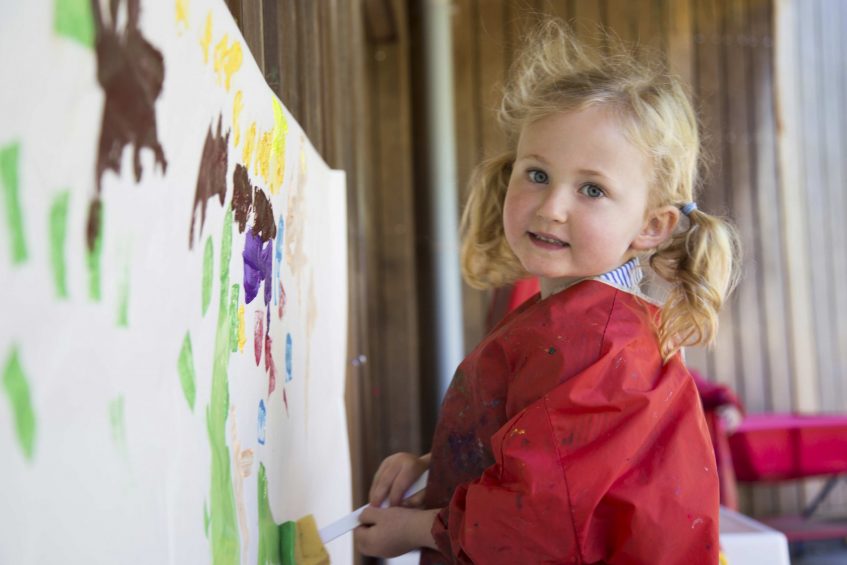 What does Nursery mean at Truro School Prep?
This is the section of the school for pupils aged 3 to 4 years old.
---
At what age can my child start in the Nursery?
Children can join the 1\2 term after their 3rd birthday
---
Are there taster days for Nursery?
Yes. In the summer term prior to joining you and your child will be invited to attend taster days as an introduction to school life, during which you will be able to discuss your child's needs with the staff.
---
How much or how little can my child attend the Nursery?
Pupils may join the Nursery for a minimum of two full days per week up to full time. The number of days can be increased during the course of the year. The exact arrangements can be discussed prior to joining and will depend very much on each individual child and their ability to cope with the academic and social demands of school.
---
Do the children learn a foreign language?
Yes. Truro School Nursery pupils discover the concept of languages at the youngest of ages by learning basic German. This all takes place before progressing on to learn French in Reception with our specialist language teachers.
---
Do you offer swimming and, if so, how often will my child have swimming lessons?
Yes. We have our own heated indoor pool on site. Nursery pupils are timetabled to swim once a week.
---
Do the children have music lessons?
Yes. Each class has one music lesson per week.
Do you have an Early Birds' Club and an After School Care Club?
Early birds breakfast In the morning, your child can enjoy an Early Birds facility from 7.45am. Here they will receive a delicious healthy breakfast and excellent care until school starts.
Pupils can stay as late as 6.15pm. After lessons finish each day, Nursery pupils can play in Tea Club from 3.45pm until 5.30pm. Here they are served a drink, fresh fruit and a snack such as sandwiches or cream crackers to keep them going. Supper Club follows which is a particular bonus to busy parents. Running between 5.30pm and 6.15pm.
---
Can I use Childcare Vouchers when I pay the fees?
Yes. We confirm that we are able to accept Child Care Vouchers for fees until the term following the child's fifth birthday as long as all other conditions surrounding the use of the vouchers are satisfied.
---
Does my child have to wear school uniform?
Yes. All pupils wear an age appropriate version of the school uniform.
---
I want my child to come to this school, what do I need to do?
Come and visit us. We run Open Days each term, informal guided tours on most Tuesday mornings or you can make an appointment to have a tour with the EYFS Coordinator. We would be delighted to see you and your children. For more info, check the welcome page on the website or contact the Head's Secretary.
---
I have already visited the school. What do I do now?
Complete the registration form which is found inside the Prospectus and return it to the Head's Secretary with the registration fee of £50.
---
Does returning a registration form guarantee my child a place?
No. There may be a waiting list for your child's class. We will, however, immediately confirm in writing whether your child has secured a place or been placed on a waiting list.
Let's Talk
Further information about Truro School Nursery can be obtained from Ms Kate Williams, EYFS Coordinator Tel: 01872 272616 or Ms Simone Weston, Head's Secretary/Admissions Tel: 01872 243120