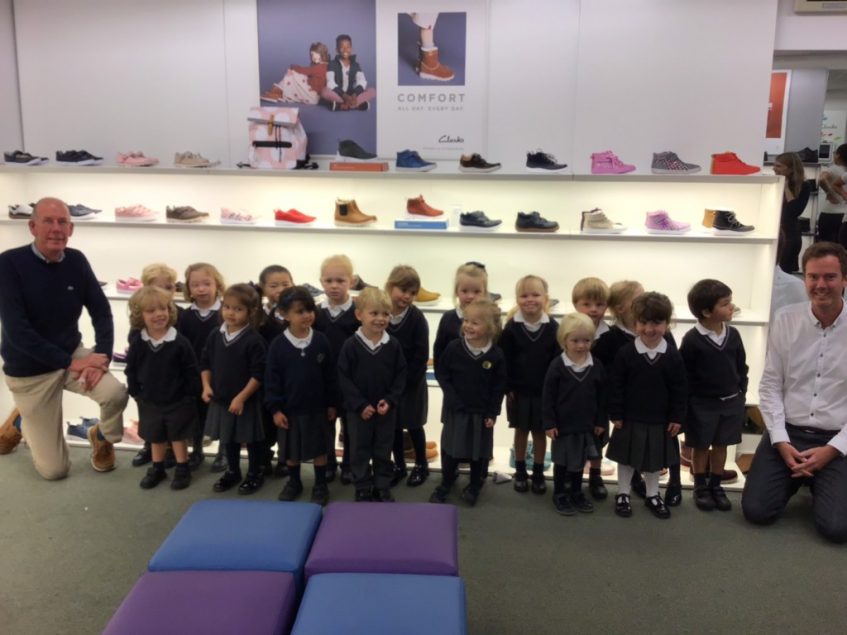 The Nursery children started this year fascinated by their new shoes, and has resulted in using shoes as a stimulus for learning this half term.
In the nursery, they have set up their own shoe shop,  where a lot of measuring and conversation occurs. Staff have visited nursery showing the children their favourite shoes, they have been reading stories like Cinderella and Puss in Boots, and they have been getting busy matching and finding pairs and printing with the soles of their shoes.
This keen interest in footwear prompted a trip to Clarks in Truro.
During the visit the children saw many many shoe boxes piled high. They all had their feet measured and they got to touch and feel leather, and observe some shoes from the past.
The children loved their first outing and especially loved the minibus journey.