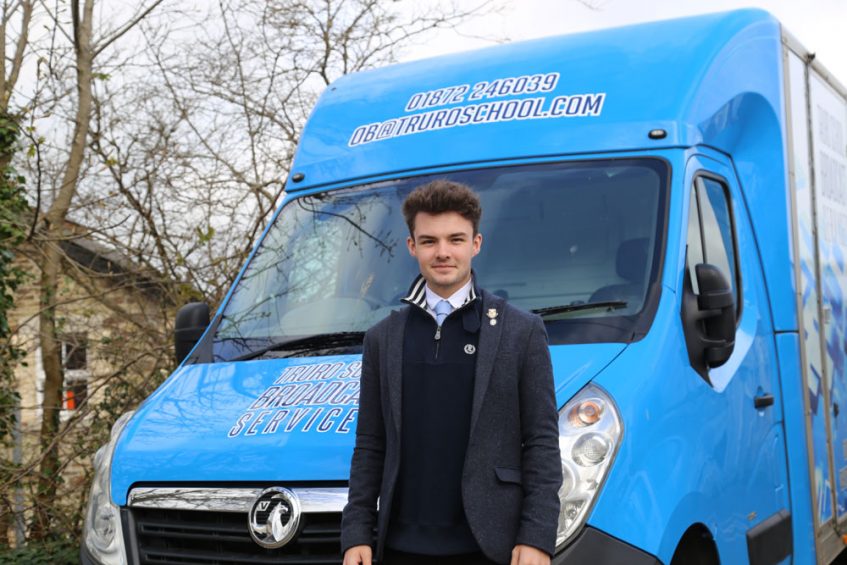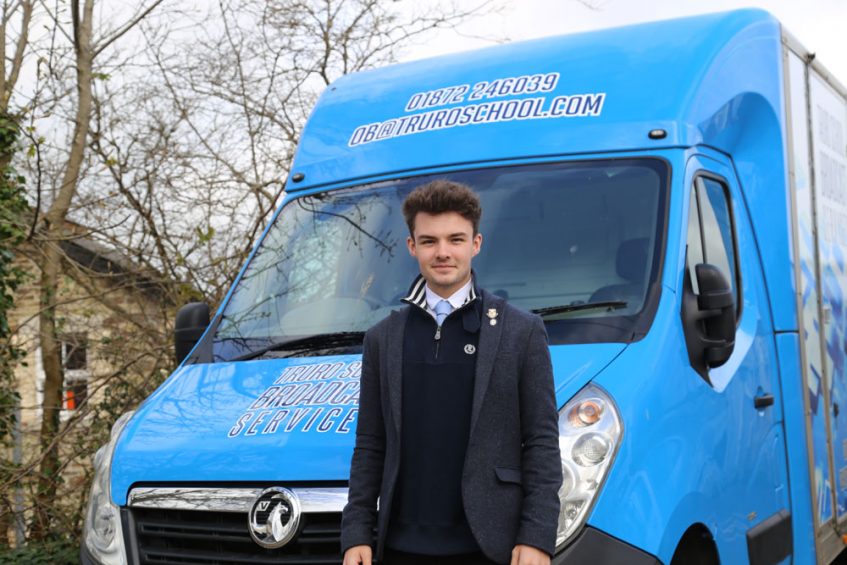 Truro School Sixth Form student, Matt Pitman, has just been offered his first full-time job as Videographer and Editor at none other than Europe's largest social influencer and marketing agency, Social Chain.
Social Chain has a reach of 305 million followers, owning large social media accounts such as Love Food and Student Problems. Matt will begin working with the company when he leaves Truro School at the end of June and will be predominantly working with the Love Food page. His role will involve producing video content for an audience of over 7 million followers, which at the age of just 18 is something many people dream of for their whole careers.
Matt, who has been following the company for years in the hopes that a Videographer position would come up, sent off his application via email late one evening.
"A lot of CVs they get sent are creative, last week a guy sent them a Lego version of their office and they get sent a lot of food. I was apprehensive about mine as it was just an email I wrote, but I wanted to make it jokey so I asked them what they're favourite cake was and said I'd bring it to an interview if they offered me one," says Matt.
Following his email, Matt received a response the next day asking him to get in touch and after a telephone interview later that week, he then travelled to Manchester for a taster day.
No Ordinary Job
Social chain is no ordinary first job for a student just out of Sixth Form, as Matt was quick to discover on his taster day. Arriving at their office, he was introduced to the Head of Happiness, who took him on a tour, introducing him to the Social Chain team, including two French Bulldogs!
After filming two food videos in-house on the day, Matt flew back to Cornwall to edit the films and then nervously waited to hear back from the company.
"I didn't hear anything for a week, and then it was in a Psychology lesson on Friday that I heard an email come through on my phone and thought I better check it, I just saw the email preview saying 'Social Chain job offer'. It was all a bit surreal for the rest of the day, I couldn't really focus," says Matt upon hearing the good news.
Matt's Involvement with Truro School Live
Matt has been a student at Truro School right from the Prep School, but it wasn't until he arrived at the Senior school that his love for technology and filming really started and he began asking for money for birthdays and Christmas so that he could buy his own cameras and filming equipment.
Years later, Matt now spends a lot of his time working closely with the Technical Resources Manager, Swen Kearey, and has recently led a group of students in setting up set up the latest Drama Tech Team project 'Truro School Live'. From live broadcasting a Truro School event for the first time, to assisting with the build and design of an Outside Broadcasting truck for the school, Matt has been at the forefront of the project from the beginning.
Mr Kearey says: "In his time Matt has seen the tech team grow in numbers, but also in capability. From just a couple of concerts a year and a school show, to our full broadcast capability with the outside broadcast truck. Matt has been one of the driving forces behind the scenes on this project. Detailing our requirements, keeping up to date with the latest technologies and picking up the slack during the construction phase. I wish him well and all the success in the world. I do hope he'll come back and visit on the years to come."
Matt says that it's Swen's support and having the opportunity and facilities at the school that have helped him get to where he is today:
"Swen has been so supportive, through his support it's led to the school investing quite heavily in film. It's been a lot of hard work and a lot of time with Swen in the theatre, I hate to think how many hundreds or thousands of hours I've put into it but it's got me to where I want to be."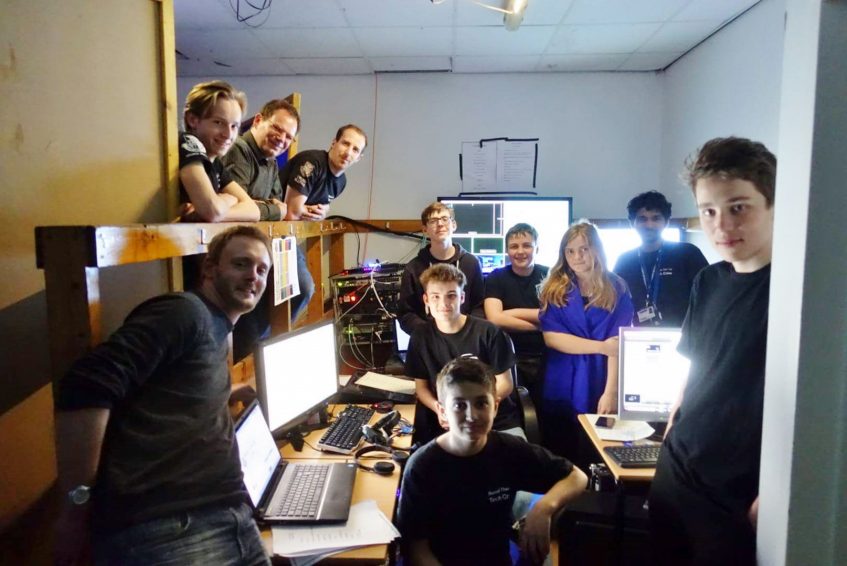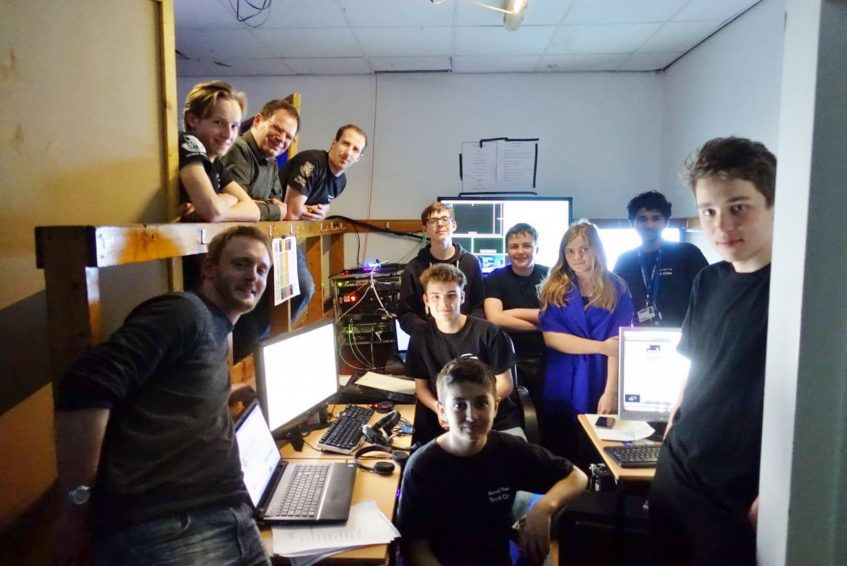 Photo: Matt (pictured centre) with the Truro School Live crew.
Matt will start his job on 26 June, following his final exam at Truro School on 23 June, and whilst most of his fellow classmates will be spending the summer preparing for university, Matt will be starting his first job in full-time employment in Manchester.
However, having also applied to five universities, receiving offers from his two top choices Ravensbourne and Salford, Matt has decided to defer his place for a year as a backup so that, should he wish to return to education, he will have that option in a year's time.
It's not often that a Sixth Form student manages to secure themselves full-time employment before they've even left school, let alone in their dream role. When asked if this made the whole application process with Social Chain more nerve-wrecking, Matt said:
"It's been the dream for the last two years to just visit their office, and whatever happened I was still going to accomplish that. I would still have got into university if I didn't get it, so I would be in no worse position apart from I would have accomplished what I'd wanted so I just enjoyed it!"