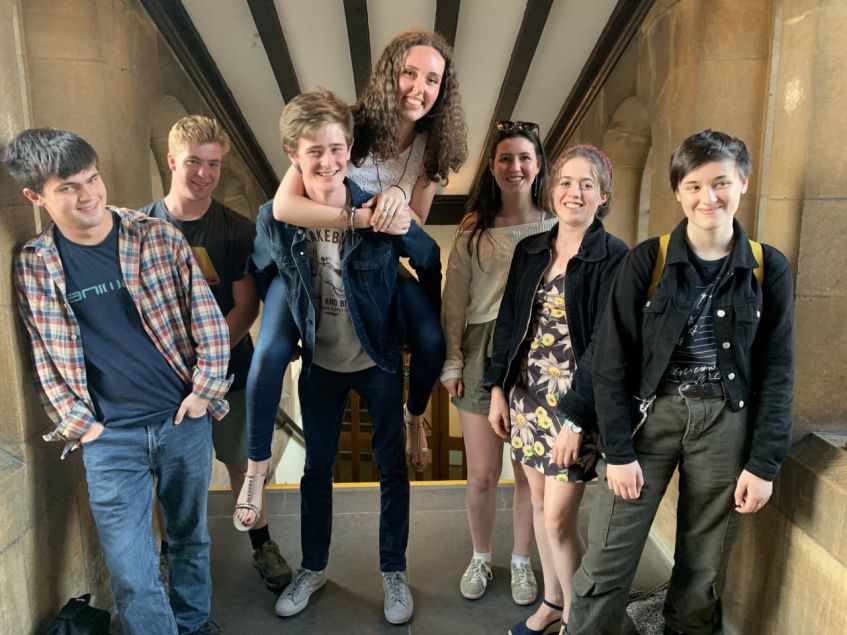 The application process for the University of Oxford and the University of Cambridge is challenging. Since the beginning of the Lower Sixth last academic year, our students who are interested in applying to either of these universities have taken part in a new Oxbridge programme which has been designed to ensure that they are fully prepared for the Autumn Term when they apply.
Students are expected to make strong progress academically, to independently undertake supra-curricular learning and to thoroughly research and prepare for admissions tests and interviews. Students are advised and supported further by the Oxbridge Mentor, tutors, subject teachers and external speakers including (but not limited to) current Oxbridge students, professors and a Dean of an Oxford College.
At the end of the Lower Sixth, students also take part in the Oxbridge Workshop which focuses on the initial stages of the application process, followed by the Oxbridge Tea in the Upper Sixth for interview practice. If Oxbridge is still a firm choice when submitting a personal statement in the October of their Upper Sixth Year, we want to ensure that applicants feel motivated and well prepared.
As part of our programme, 17 of our Lower Sixth Oxbridge potentials attended the open days for both the University of Oxford and the University of Cambridge. Our first minibus set off on Tuesday 2 July to the University of Oxford. After a journey that was buzzing with excitement, students were met with sunny views of the exceptional architecture that can be seen throughout Oxford City Centre. They then made their way to Exeter College or Hertford College which was their home for the night and had a chance to explore the town in small groups or join in with a guided tour to help them get their bearings, and giving them a feel for the area.
Staying in the colleges was an excellent opportunity for the students to experience the accommodation and how each college had a different feel to it. While many applicants will be able to gather a lot of information in order to choose a college from the websites, staying at a college provides a unique experience which can be invaluable in supporting pupils throughout the application process. Our students had the chance to meet with current Oxford students and explore Oxford before the rush of the open day.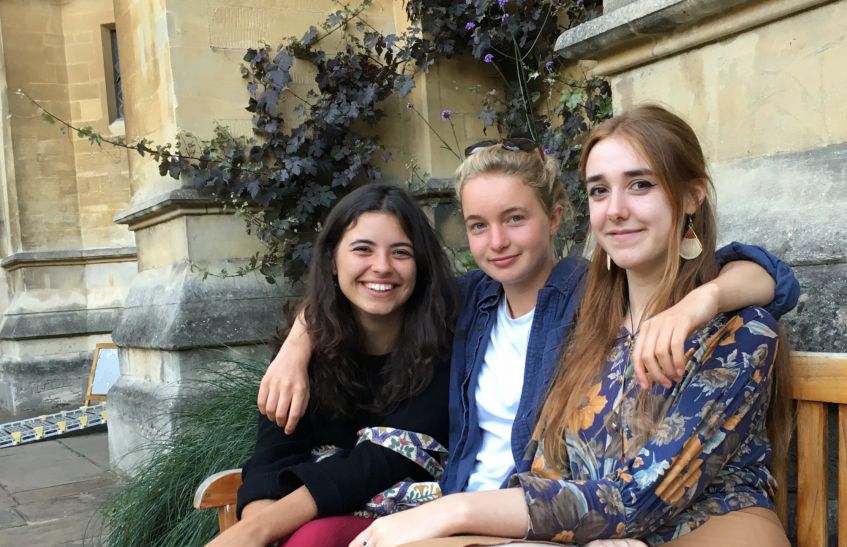 After a restful sleep, it was an early start. Everyone had a plan for the day ahead that had been carefully put together in the weeks leading up to the visit. The students attended a range of college and subject-specific talks and lectures, with many having a chance to sit in on mock interviews. It proved to be a useful experience for all who attended.
After that, some students boarded the minibus home to Cornwall, while the majority joined Mrs Collinge on a cross-country venture on the X5 bus service which runs between Oxford and Cambridge. While they quickly realised that Cambridge was a little harder to reach, for many this did perturb them and several quickly realised that their firm choice of applying to the University of Oxford was quickly replaced by developing an application for the University of Cambridge.
We met up with the second minibus that had come up from Truro School. Students settled in to Downing College before enjoying the range of cuisine on offer within the centre of Cambridge. For those that attended both open days, it was interesting to see their reactions to a different style of architecture for the colleges. Many commented on the amount of space within Downing College and how quiet it appeared in comparison to the hustle and bustle of Oxford. However, for others, Oxford still seemed a firm favourite.
After another restful sleep and a hearty breakfast provided by the college, students were off again with their well-planned timetables which included college tours, lectures and talks, visits around accommodation and mock interviews. By late afternoon the pupils had reconvened to set off back to Cornwall. Although exhausted, our students were still buzzing, with many having made notes on how to strengthen their personal statements and which new supra-curricular learning they could undertake over the Summer break.
The trip was a great success and we look forward to supporting our students throughout the rest of their application process.
Over the next year, the 5th Year will also have the chance to take part in a range of opportunities if they are considering an application to Oxbridge. While they may be a couple of years away from applying, choosing strong A-Level combinations is a vital stepping stone in ensuring that an application is strong. It is also never too early to begin supra-curricular learning and exploring subjects that are of real interest to them.
If you would like to know more about the Oxbridge process, please do email Mrs Collinge at elc@truroschool.com.