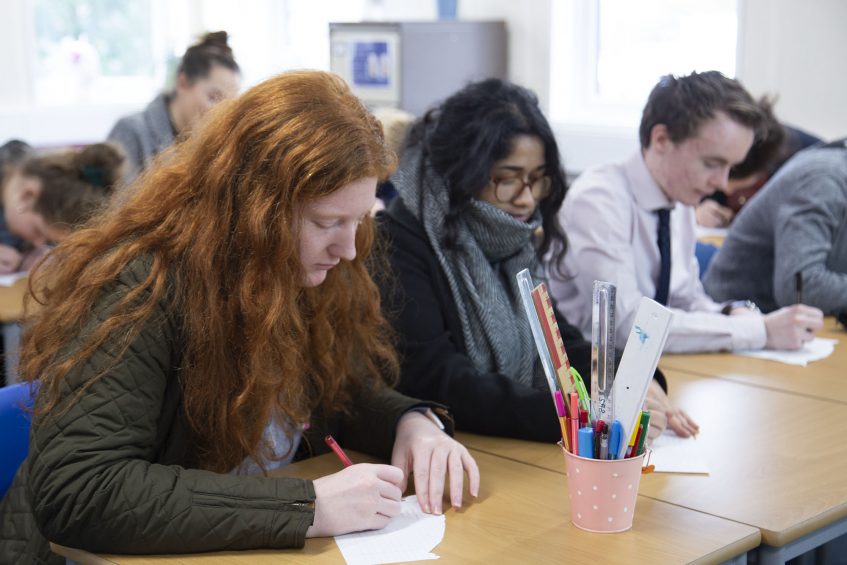 The Lower Sixth Psychology students have been busy learning about memory, attention and testing methods having received a visit from Dr Alexander Taylor, Lecturer of Psychology at Aberystwyth University.
Dr Taylor spoke to the students about data collection methods and the ways in which we can test memory. He demonstrated this by using eye trackers on the students whilst playing a game. The students also took part in a word list learning task to test their ability to remember words. This also demonstrated how colours can influence memory.
Dr Taylor also shared his top revision tips with the students, ready for their upcoming exams.