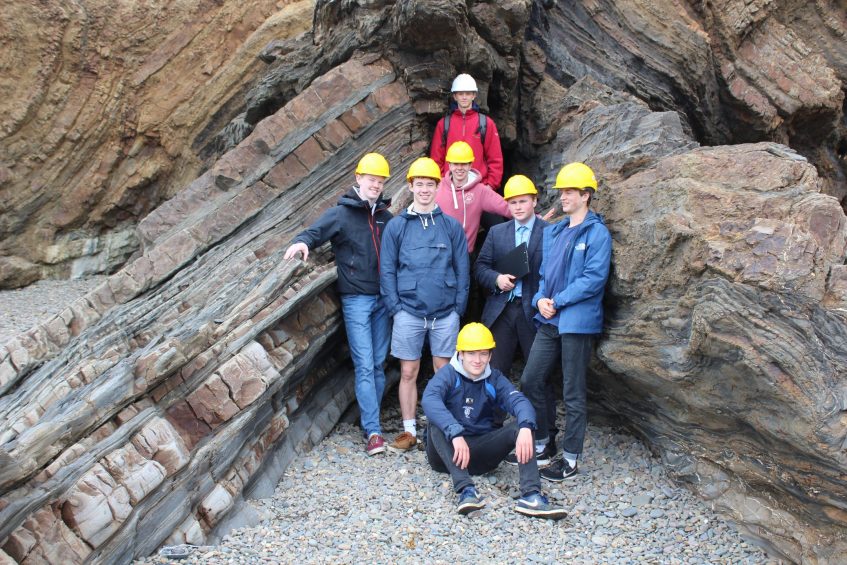 The Geology students once again donned their hard hats for a field work trip to Bude.
The Lower Sixth Geology students went on the annual fieldtrip to Crocklets Beach, Bude.
The day consisted of looking at Carboniferous (approx. 300 million years old) sedimentary rocks and the sedimentary structures they contained such as beds, laminations, folds and faults.
The students made notes, drew several sketches of the features and took dip and strike measurements of the beds using a compass clinometer.