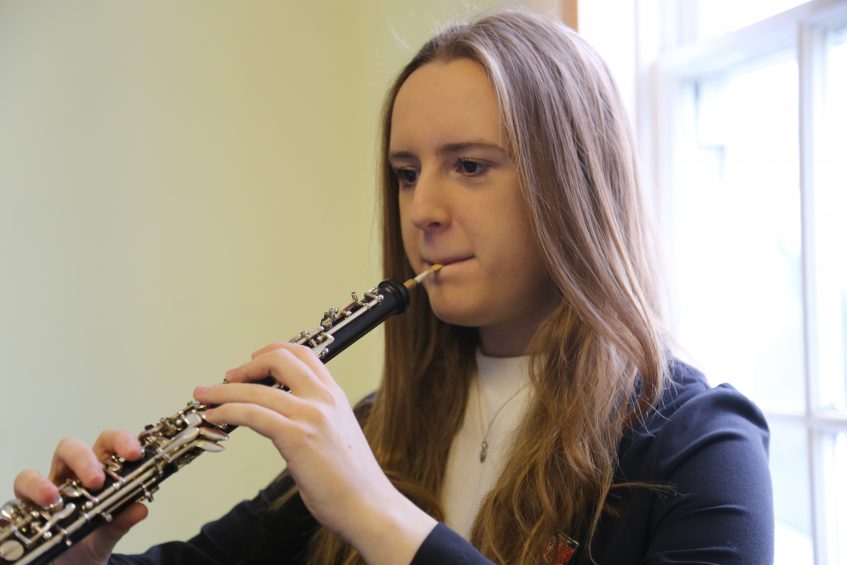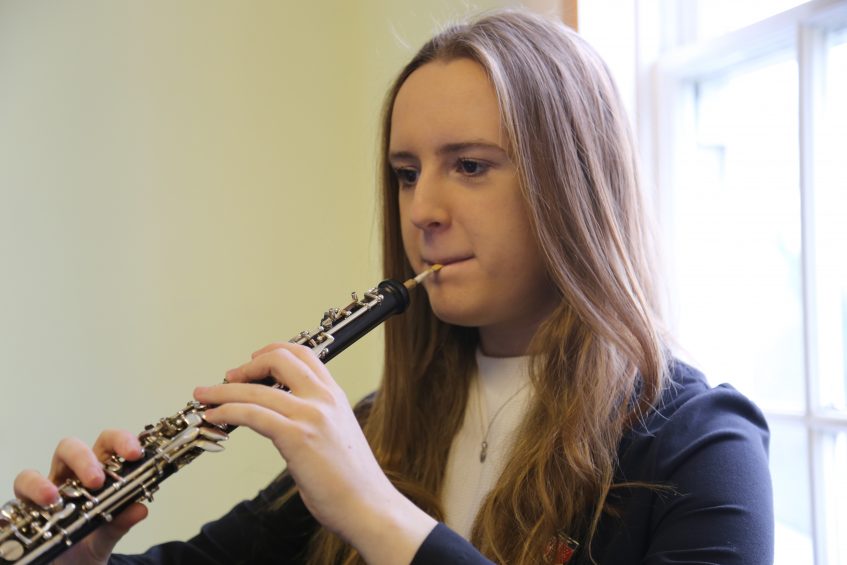 Truro School Sixth Form student, Lottie, has been celebrating after accepting an offer and a scholarship from the Royal Academy of Music in London this term.
Lottie, who will be taking up her undergraduate principal study in the Oboe, had to go through two auditions at the Royal Academy, and was told there and then that she had been successful.
"I played in front of the Principal, the Vice Principal and the Head of Woodwind. They said there and then that I'd been offered a place with a scholarship, I couldn't quite believe it," says Lottie.
Lottie, who also applied to study music at a number of other universities, including the Royal College of Music and the Guildhall School of Music and Drama, achieved her ABRSM Diploma in the Oboe in September 2015, the next step beyond a Grade 8 music distinction.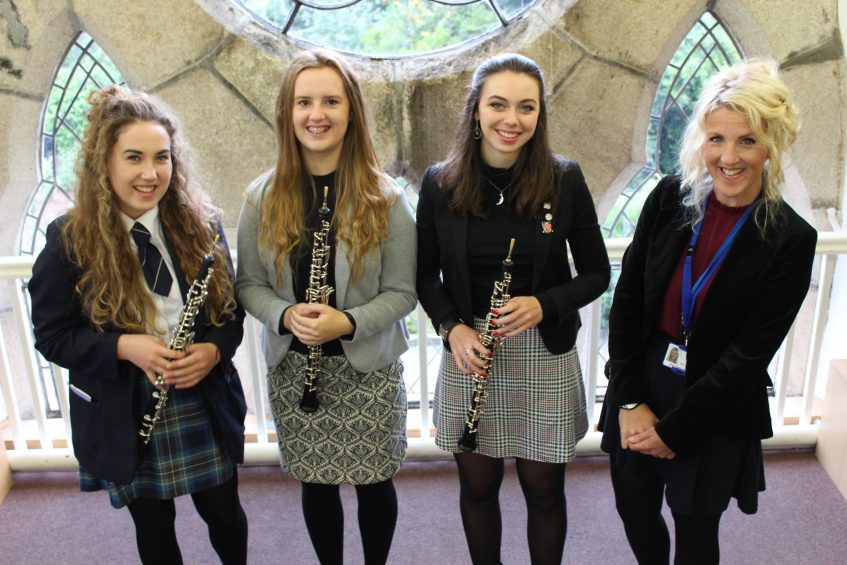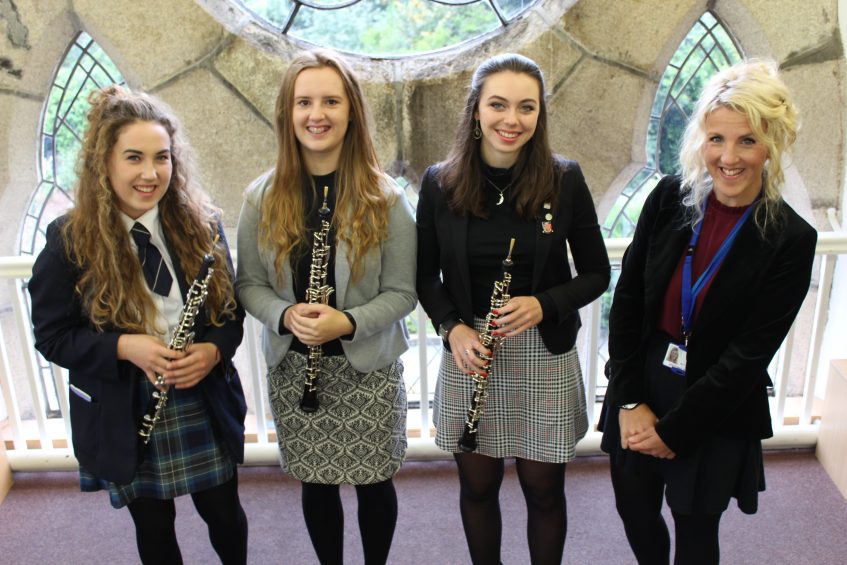 Photo: Lottie (second from left) pictured after achieving her ABRSM Diploma in September 2015, with her Oboe teacher Tamsin Robinson (far right).
It's been a fantastic few months for 18-year-old Lottie, who was also recently announced as the new Principal Oboist for the National Youth Wind Orchestra of Great Britain.
Having been a member of the National Youth Wind Orchestra for four years, Lottie was thrilled to hear that she had been selected as their new Principal and will be touring with them through the Lake District later this year, before starting at the Royal Academy in September.
Lottie's Oboe teacher at Truro School, Tamsin Robinson, was thrilled with Lottie's success, having studied at the Royal Academy of Music herself. Lottie will also be following in the footsteps of former Truro School pupil and good friend, Eleanor Sullivan, who is currently in her first year at the academy.
"It's been a real privilege to teach Lottie," says Tamsin. "When you have someone who's this talented and knows that it's what they want to do, you just want to make it happen for them but obviously there's only so much you can do. You can guide them and give them unbelievable goals but when you get that call that they've been offered a scholarship at the Royal Academy, it's just amazing."
Having been taught Oboe by Tamsin since she joined Truro School, Lottie says that she "couldn't have done this without her".
"Having Tamsin as a teacher since the very start has been the best thing an aspiring oboist could have asked for, I couldn't have asked for a better role model and musician to have guided me towards this incredibly exciting opportunity that lies ahead."