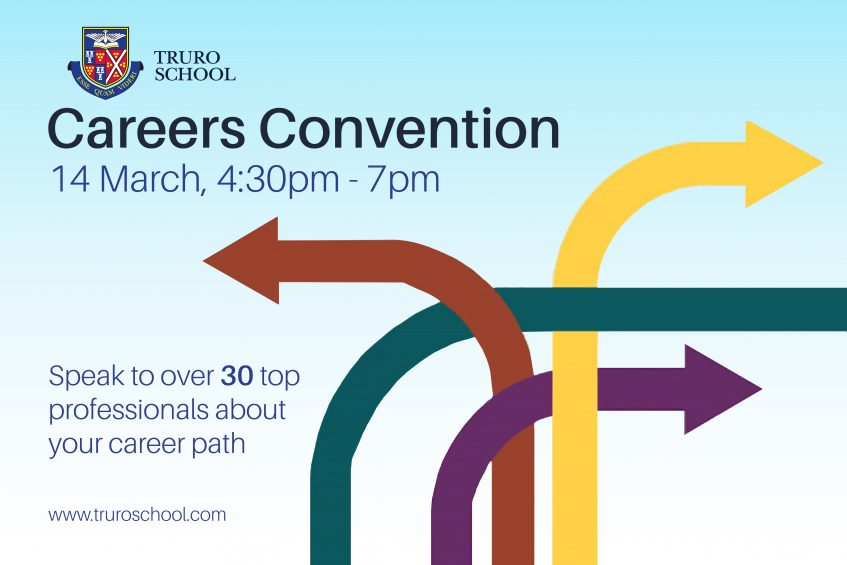 On Wednesday 14 March, 4.30pm – 7pm, Truro School will be welcoming Year 7-11 students from across the county for a careers convention.
Students from local schools will have the opportunity to speak to professionals from a wide range of industries such as engineering, medicine, accountancy, graphic design and software programming.
A focus on growth industries
This year there will also be a focus on some of the major growth industries such as STEM and those outlined in the Government's Industrial Plan, which links closely to Cornwall's Strategic Economic Plan.
These areas offer some fantastic employment opportunities for graduates and school leavers, often in emerging industries.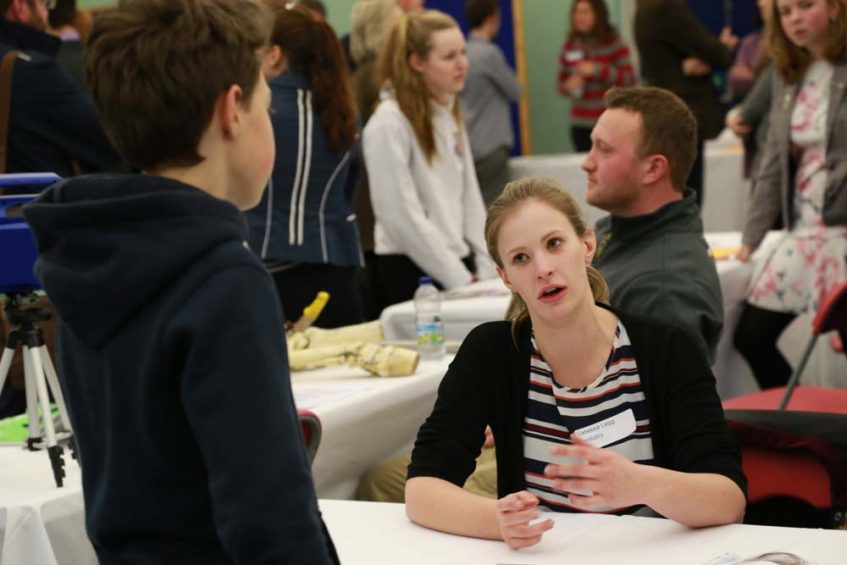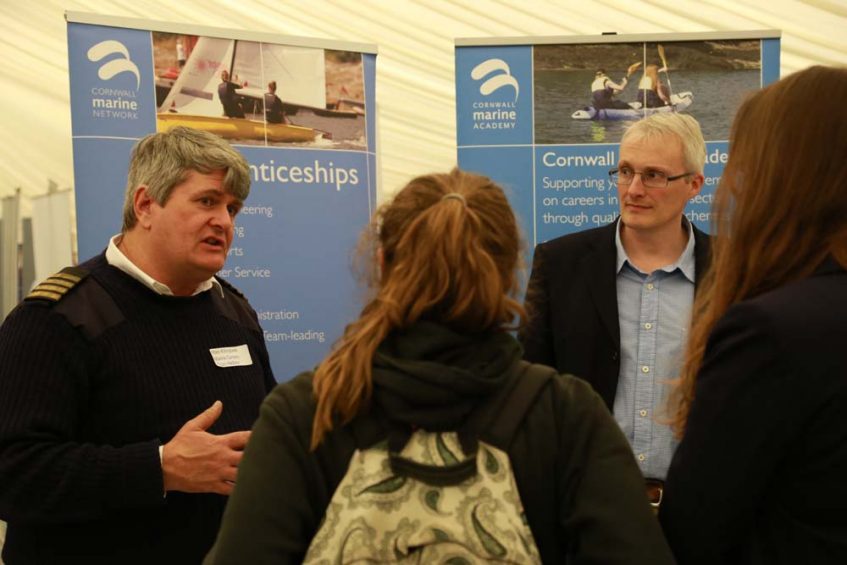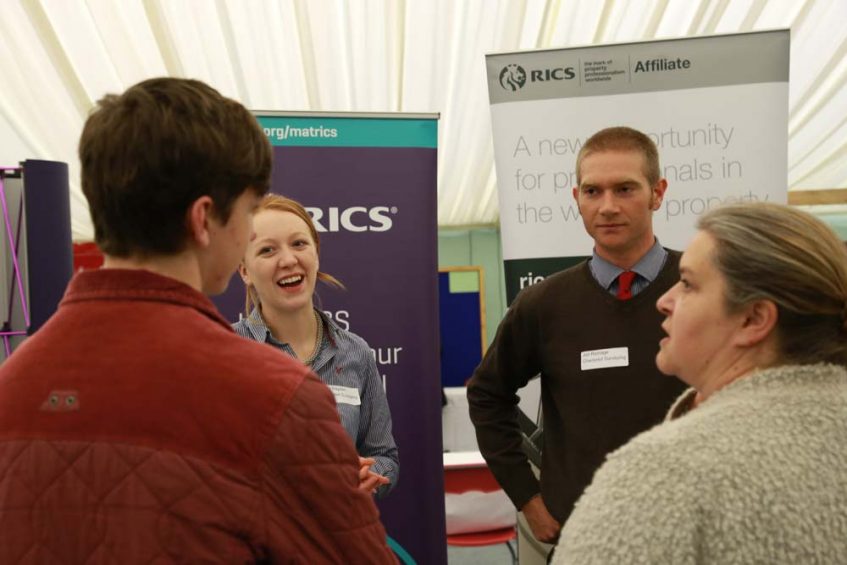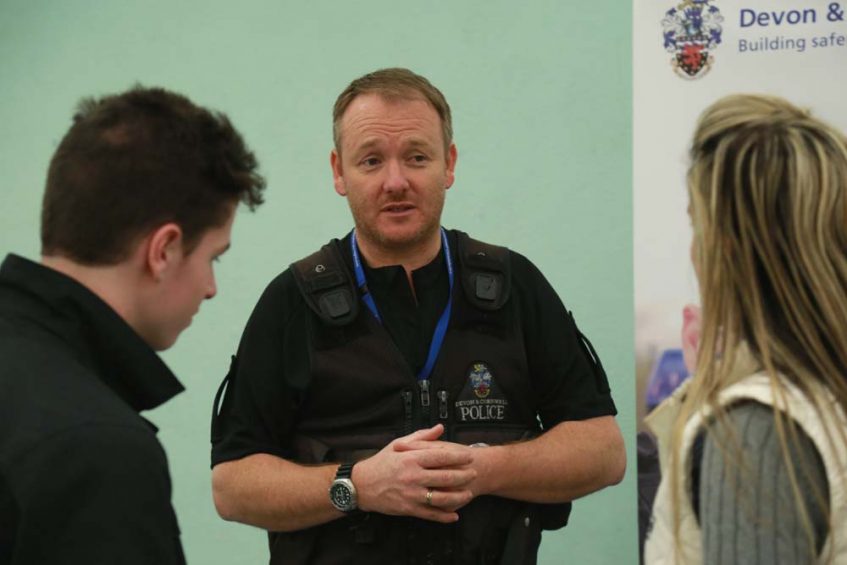 The exciting range of professionals attending the event means that there is something for everyone, from those who want to start working immediately after leaving school to those planning to head to university.
The benefits of speaking to industry professionals
Jo Shaw, Careers Administrator at Truro School Sixth Form, explained,
"This event will be based upon the realities and opportunities of the field, not about training or courses. The Careers Convention is therefore open to all students regardless of their next step."
Ms Shaw continued,
"Our job as Careers Advisors at Truro School is to ensure that students pick the right career path for them. Events like the Careers Convention help young people to gain answers to difficult questions that only those in the specific field can explain."
Full exhibitor list
| | |
| --- | --- |
| Career Area | Company |
| Marketing | Wolfrock |
| Film School | Falmouth University |
| Graphic Design / Advertising | Lou Jones Design |
| Journalism / Broadcasting | BBC Radio Cornwall |
| Concorde Recruitment | Concorde Recruitment |
| Outdoor Activities | Salt Air Adventures |
| Social Enterprise | Awear.co |
| Army | Army |
| Police | Police |
| RAF | RAF |
| RN | RN |
| Dentistry | Cathedral Practice |
| Medicine | Peninsula |
| Medicine GP | GP Hayle |
| Physiotherapy | Allied Health Professionals |
| Veterinary | Penmellyn |
| Work Experience, RCH Treliske | RCHT |
| Accountancy | Francis Clark |
| Chamber of Commerce / Publishing | Cornwall Chamber of Commerce |
| Financial Adviser | AFH Group |
| Law – Barrister | Crown Prosecution Service |
| Law – Solicitor | Foot Anstey |
| Architecture | Lilly Lewarne Practice |
| Chartered Surveying | Devon and Cornwall RICS Matrics |
| Chartered Surveying | RTP Surveyors |
| Construction Consultants | Ward Williams Associates |
| Engineering | Watson Marlow |
| Engineering | Nomenca Ltd |
| Geology / Mining | Grinding Solutions |
| Geology / Mining | Paterson Cooke |
| IT – Software | Software Cornwall |
| Marine Careers | Cornwall Marine Network |
| Ship building / Apprenticeships | Pendennis |
| Apprenticeships | Cornwall College Group |
| Apprenticeships / Rural Careers | Cornwall College Group |
| National Citizen Service | NCS |
| Teaching/Education | Truro School |
| Sixth Form Provision | Truro School Sixth Form |
The exhibitors' views
Former student Alex Willmore, who co-owns Cathedral Dental Practice, will be an exhibitor at the Careers Convention.
He said,
"I hope to be able to show the students the depth of opportunities the profession can offer, whilst retaining the ability to choose to live and work wherever they may ultimately decide on. Dentistry is exciting, interactive and the opportunities are endless to allow you a productive and fulfilling career."
Another exhibitor will be Melody Tuffnell from accountancy firm, PKF Francis Clark. She explains the importance of events such as Truro School's Careers Convention,
"PKF Francis Clark has supported this event for many years to help provide students with information about employment and training opportunities when they leave education.  These events are great for students as it allows them to talk directly to local employers to find out about all the opportunities that are available to them; especially options that they might not have considered before. Several of our current trainees first heard about PKF Francis Clark following our involvement with careers events at their school or college."
Taster interviews
To give you a taste of what it's all about, we spoke to some of the exhibitors ahead of the event, asking them how and why they ended up in their industry.