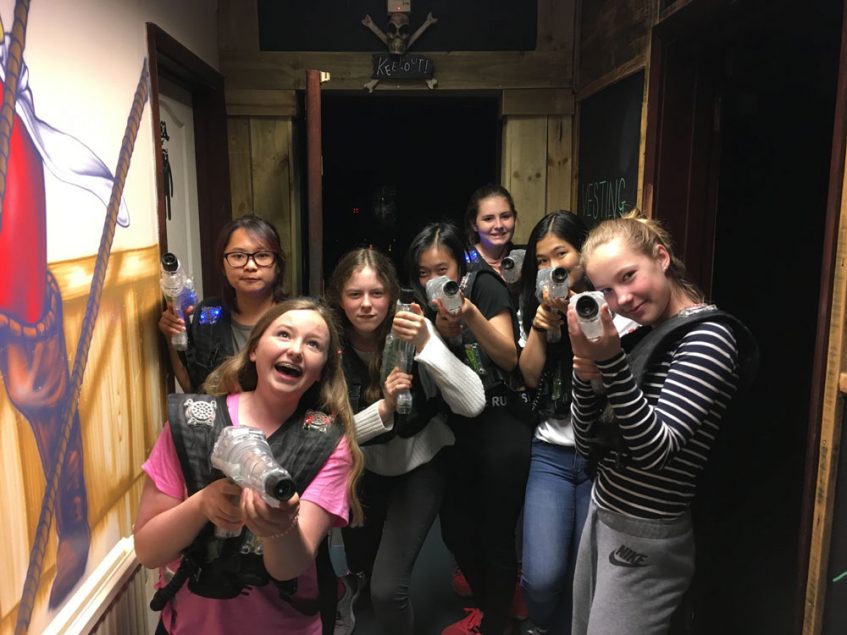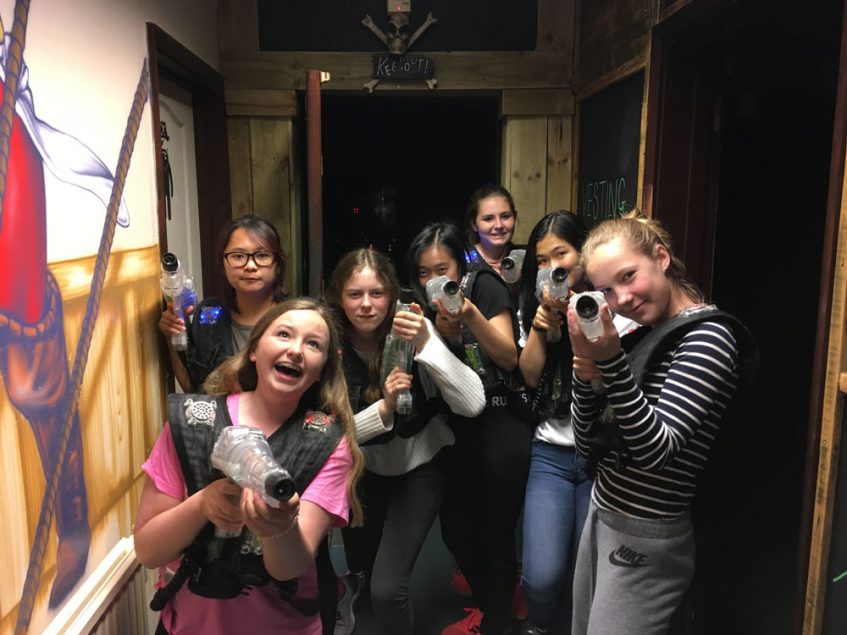 The second, shortened, week of the summer term has just flown by and it certainly feels like the summer is on its way. Cherry had a busy week with her GCSE Art and English exams and Helena sang in the cathedral for an A Level music composition. On Wednesday evening we had a reflective Boarder's service in the Chapel and on Friday afternoon Tung departed on the long journey to Milton Keynes for the Under 15 National Badminton Championships. I am pleased to report that after competing against the very best in the country the team came a superb second overall! A fantastic  achievement and well done Tung!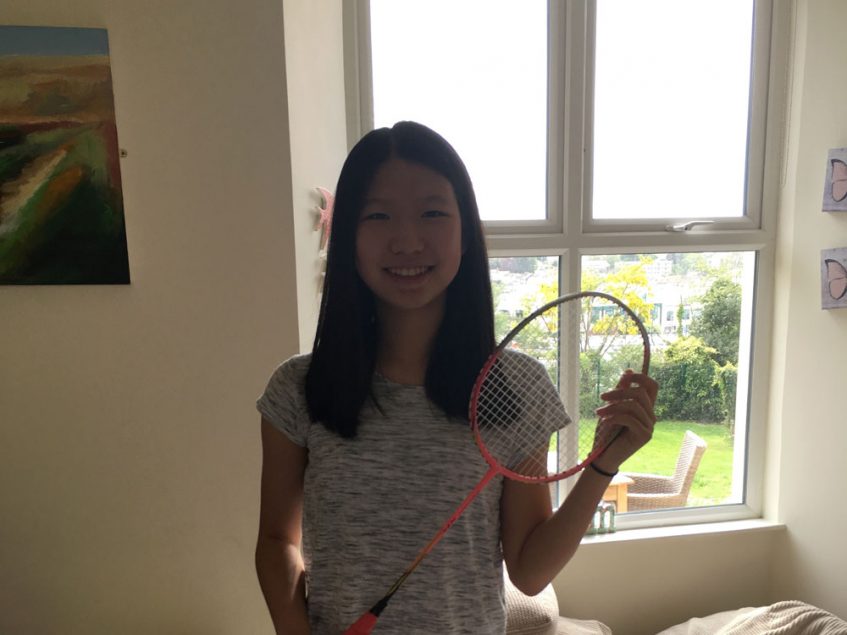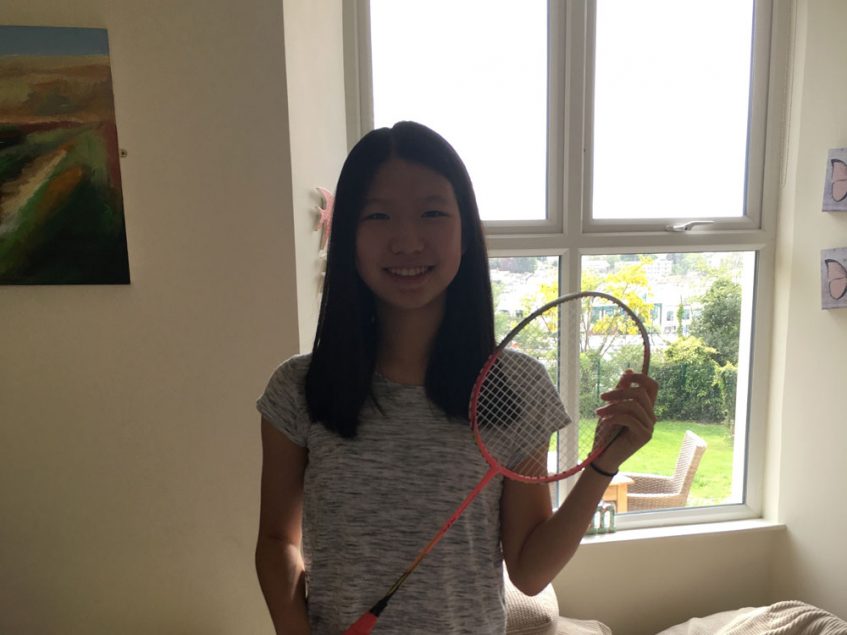 On Friday evening Emma and Sofia were officially recognised as Pentreve girls when they both had their hand prints added to the House canvas!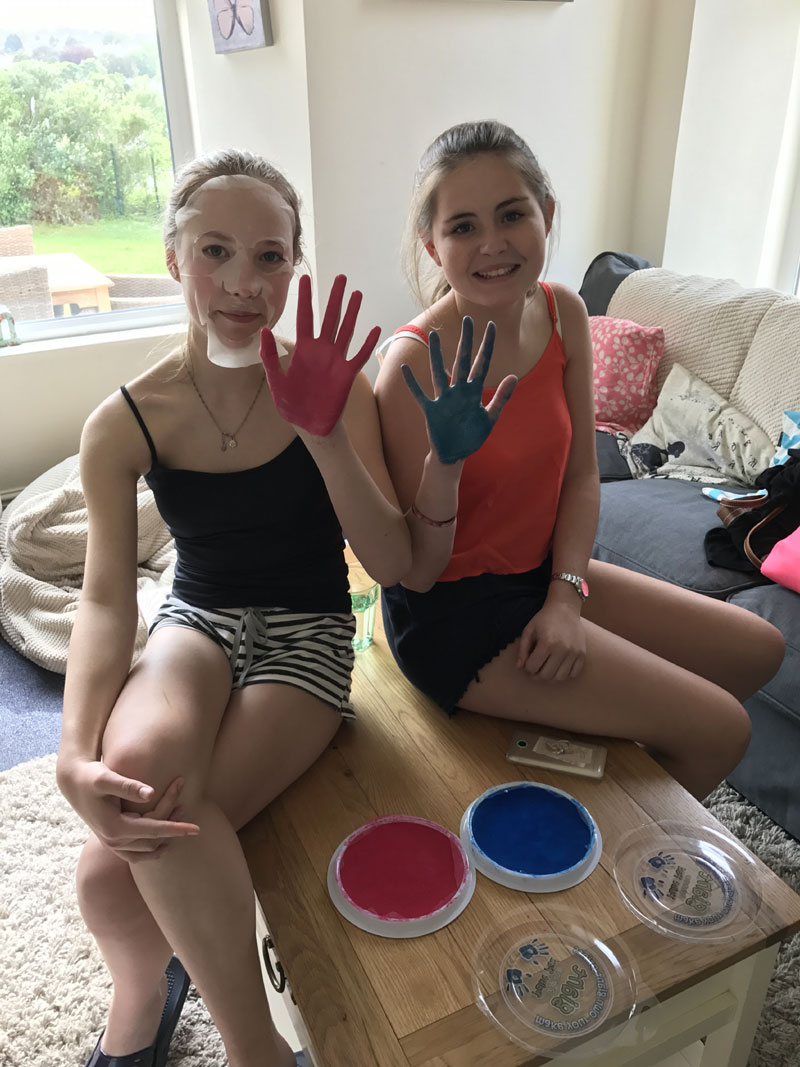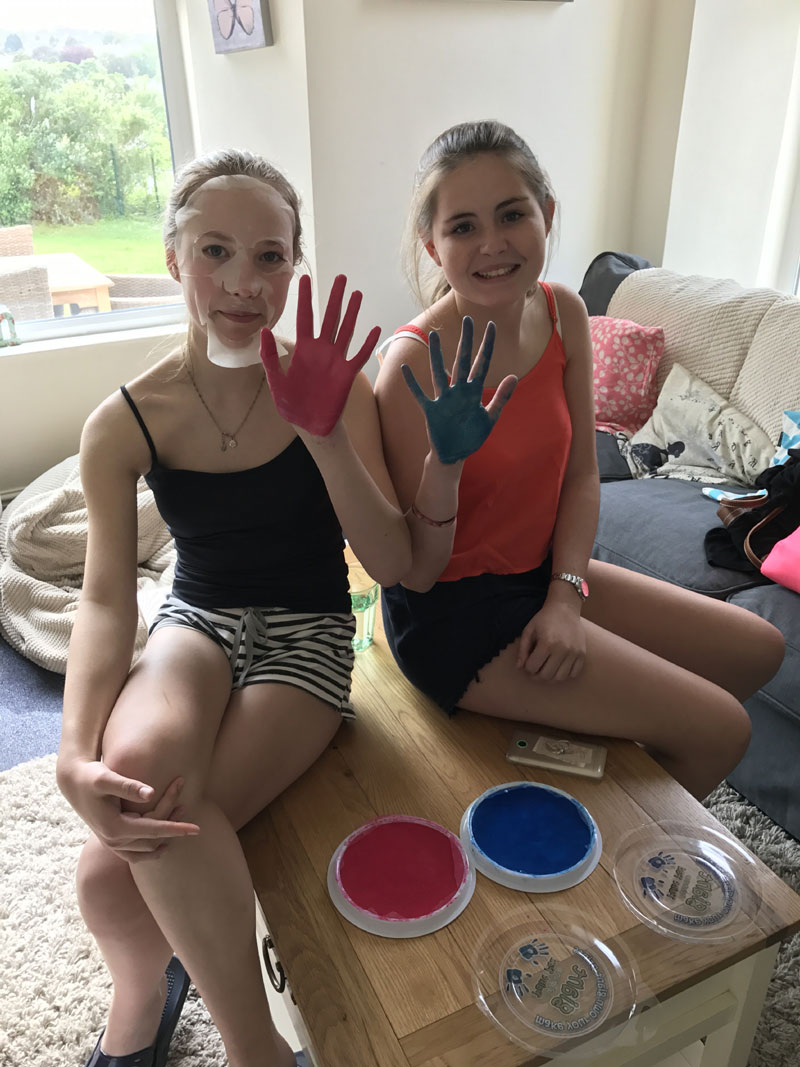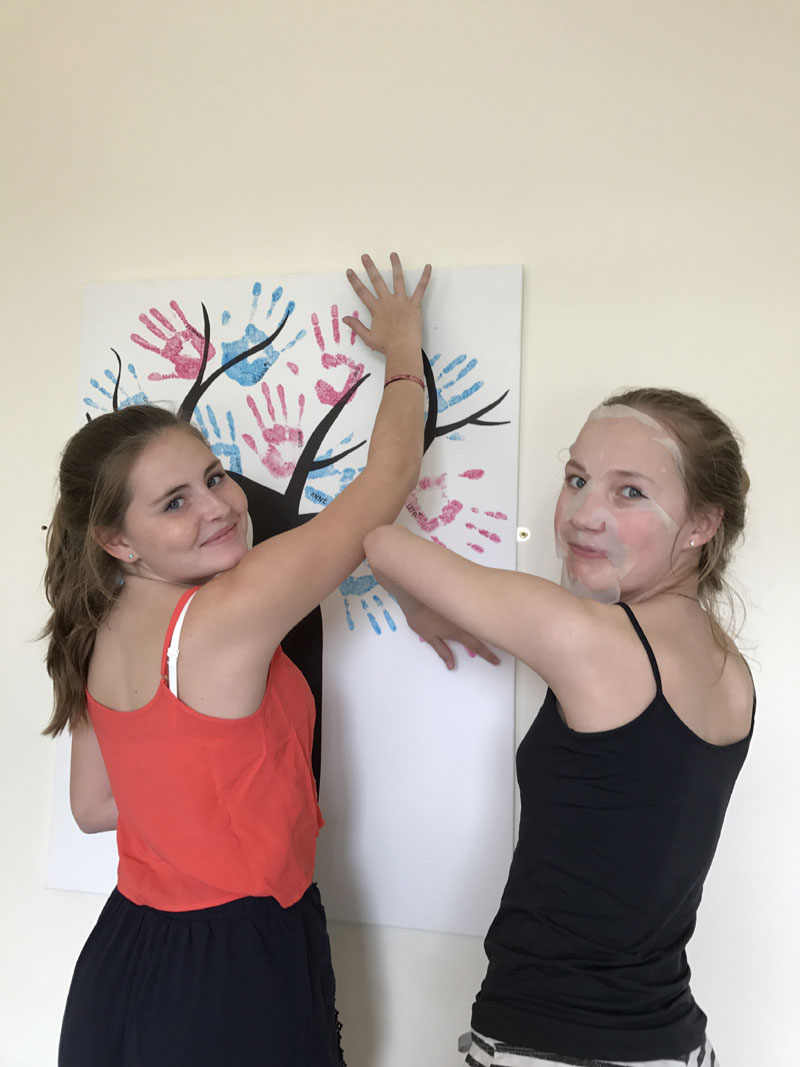 Unfortunately the planned activity of tree swinging was cancelled on Saturday due to the high winds and rain so the girls voted to return to Lasertag. With Anson, Cherry and Emma in the red team and Stephanie, Amy and Sophia in the blue, it was certainly a competitive game! After two games the blue team was victorious and Anson was the overall winner.
After Lasertag I set the girls a challenge – they were to be in charge of purchasing the house food for the evening! With a strict budget and time limit the girls were let loose in Tesco. Cherry took the lead and designated everyone a job. Anson to source the nachos, Helena the sweets, Stephanie and Emma the ice cream and Sofia the cucumber and carrots! The girls were pleased with their efforts however they did overspend by 64 pence!
On Saturday evening Amy was overjoyed as her penny board arrived! Finally she could practice her moves with Tung!
On Sunday Helena left early for the Cathedral and after brunch Amy, Emma and Sofia popped into town. Amy then went up to the Burrell Theatre to practice for her LAMDA exam. The rest of the girls either relaxed in the house or did a little bit of revision.
Make sure you read next weekend's blog to find out what the girls have been up to – there has been talk of a whole boarding treasure hunt around town involving selfies! Good luck to Amy on Monday evening – can we say 'break a leg'?!?
Miss Justine Hope: Assistant Housemistress, Pentreve House (Junior Girls' Boarding)