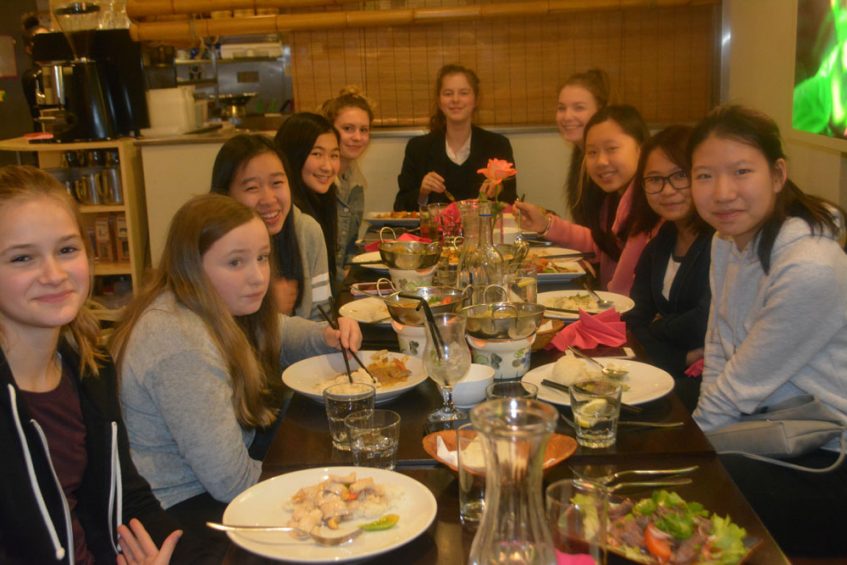 It has been a busy week for the girls with a leaving diner for Lena on Thursday evening and a Macbeth Workshop on Friday evening for the drama students. We also had the pleasure of welcoming Anson's parents and brother Enok to the house.
It was not a surprise when the girls decided that they would like to go to Chantek for Lena's leaving meal. To say that both Lena and Caro have visited it a couple of times would be a bit of an understatement! So it was very fitting to celebrate the time that Lena has been with us at Chantek. As you can see from the photo the girls had a lovely evening!
As this will be the last blog for Lena we thought that it would be a good idea to surprise Lena with some messages from the girls:
Lena, you are the strongst and prettiest girl I ever met. Please stay like this! Thanks for everything, I will miss you so much! Paula xxx

Lena, I love you so much! I don't know how to live without you in the future because since we met you are part of me. Caro xxx

Lena, you are beautiful and so kind. I love you so much and you have helped me when I was sad. Amy xxx

Lena, I am going to miss you so much, remember the first time we met? HAHA I miss those days. You have to come and visit us!! Good luck in Germany. I will always miss you, I will visit you in Germany.  Good luck in everything! Love you. Anson xx

Lena, I will miss you so much, in fact, you are the prettiest one that I ever see until now! I will miss you! Victoria.

Good things can't last forever. You were always there when we needed you, you were a joy to have around. And you were always beautiful inside and out but never knew it. We will all miss you.  Helena

Thanks for giving us a good memory. Thanks for being with us. Thanks for having lots of fun with us. We will all miss you. Our BEAUTIFUL QUEEN ever ever ever! Xxxx Stef

I am very happy that you are my roommate. You are a lovely pretty girl who loves to share her happiness. You are generous and thoughtful. Thank you Lena! Love Cherry.

Thank you for giving us a good memory. You are the face of Pentreve and our stylist! Sorry that I made something worse for you before you left. I hope you will remember us! We will miss you! Tung xx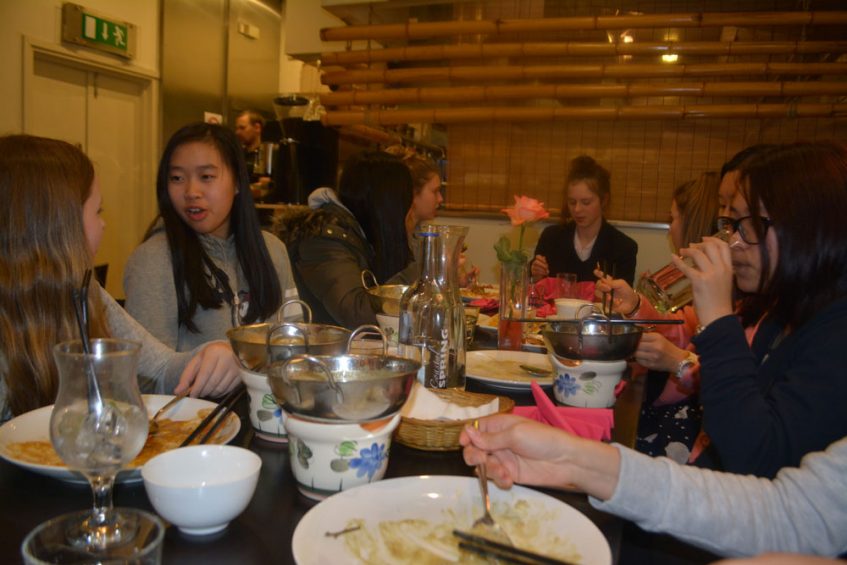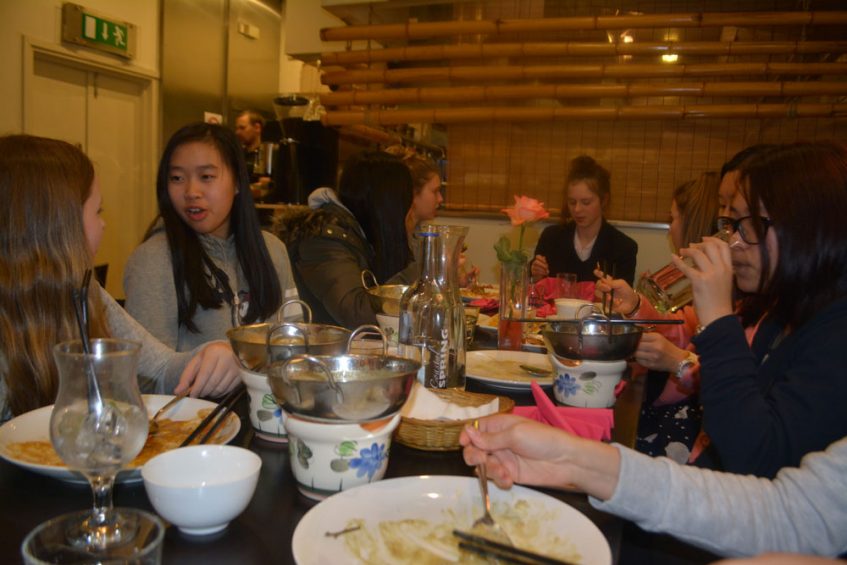 On Saturday most of the girls made their way up to the gym and then went for a wander around town. In the evening Anson, Tung, Cherry and Stephanie went out to celebrate the Chinese New Year with the boarders from the other houses. While Lena and Caro invited some of the Trennick and Malvern boarders for one last goodbye get together! For the rest of the girls it was a night in front of the TV with some pizza and chicken. Amy provided some excellent entertainment by dancing to a 'JaiHo' which she found rather amusing as it reminded her of my school initials (JHO). The girls were in fits of laughter as Amy cut some moves on the common room 'dance floor'.
On Sunday we were tasked by Mrs Mulready to make a handprint tree canvas……. With Caroline in charge of the trunk and Amy in charge of the writing, all that was left to do was to select the colours and make a hand print on the canvas! I think you would agree that we did a pretty amazing job!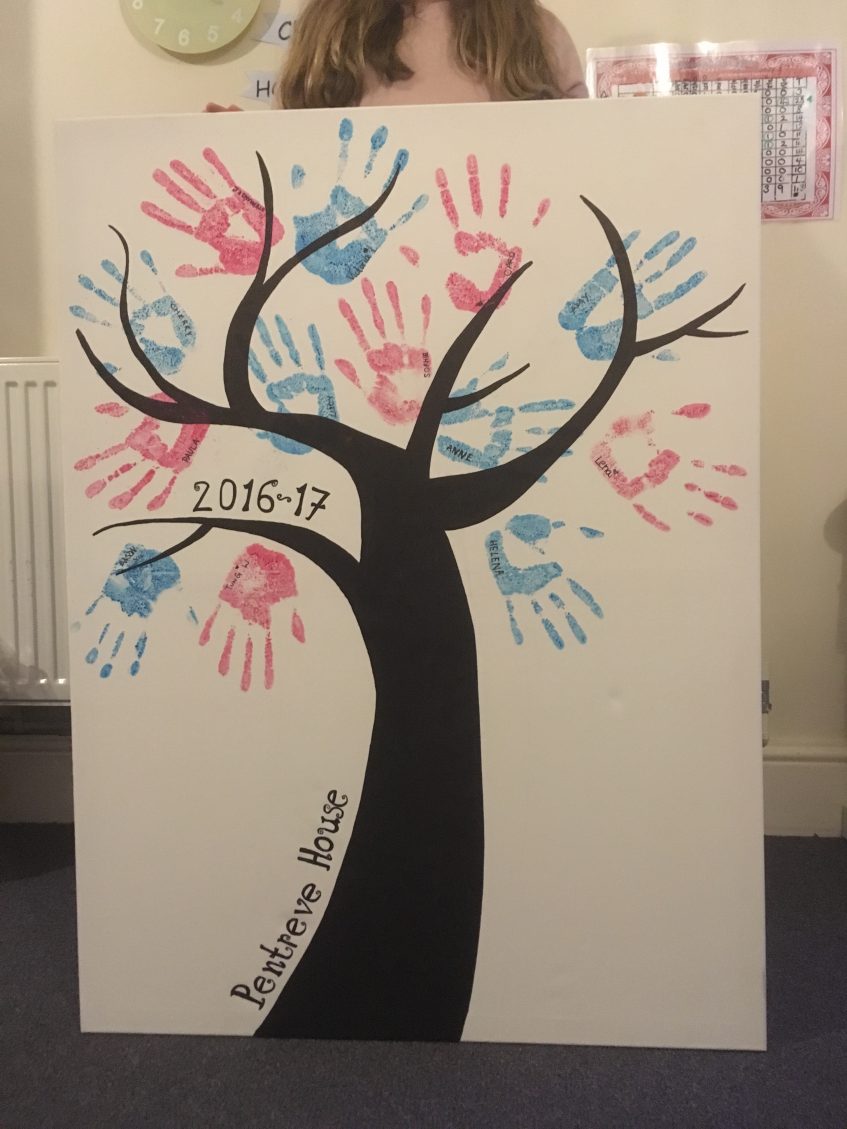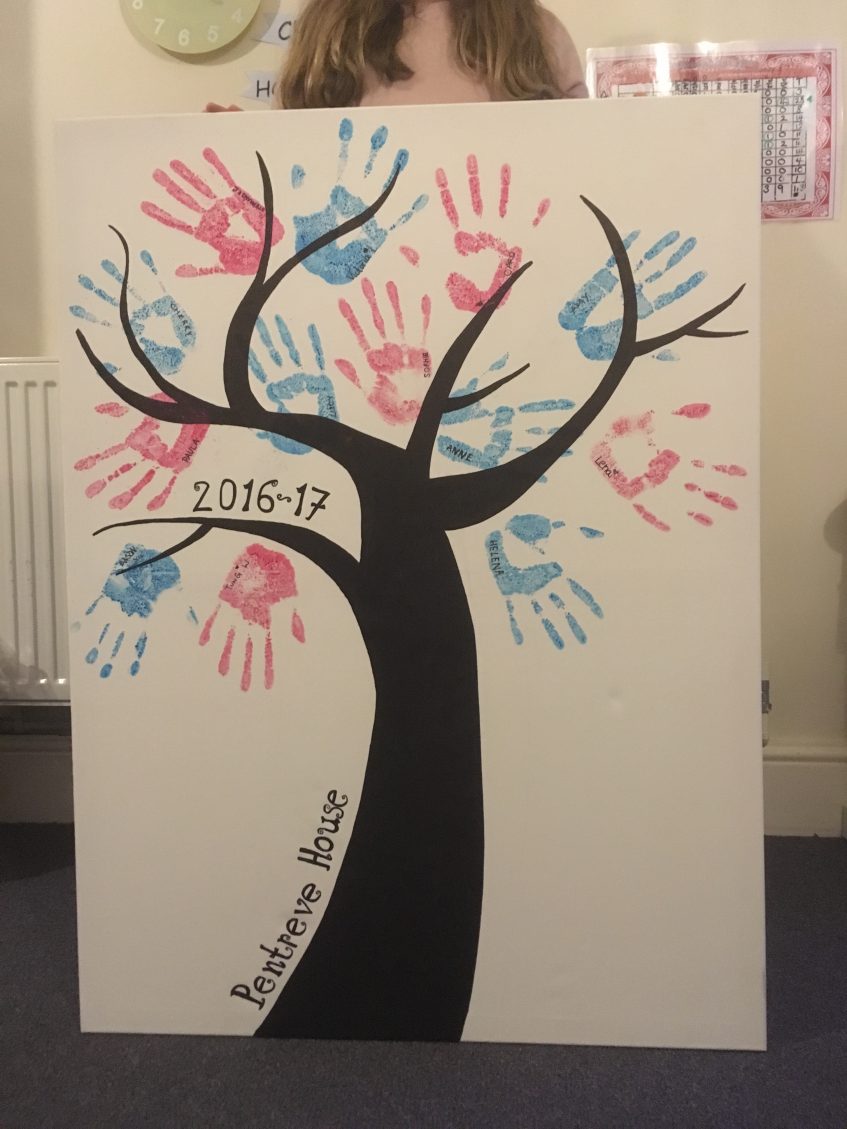 After all the hard work the girls went over to Malvern for their long await pampering session. Sarah the nail technician did a fantastic job of teaching the girls how to look after their feet and hands and there were some great results!
After a little bit of relaxation the girls went up to the dining room to prepare for the Boarders Chinese Banquet to celebrate the Chinese New Year. During the evening the speakers from the Senior Houses talked to the borders about what the New Year means to them and how they celebrate it back home. It was a thoroughly enjoyable evening, with fantastic food and one that I won't forget for a long time.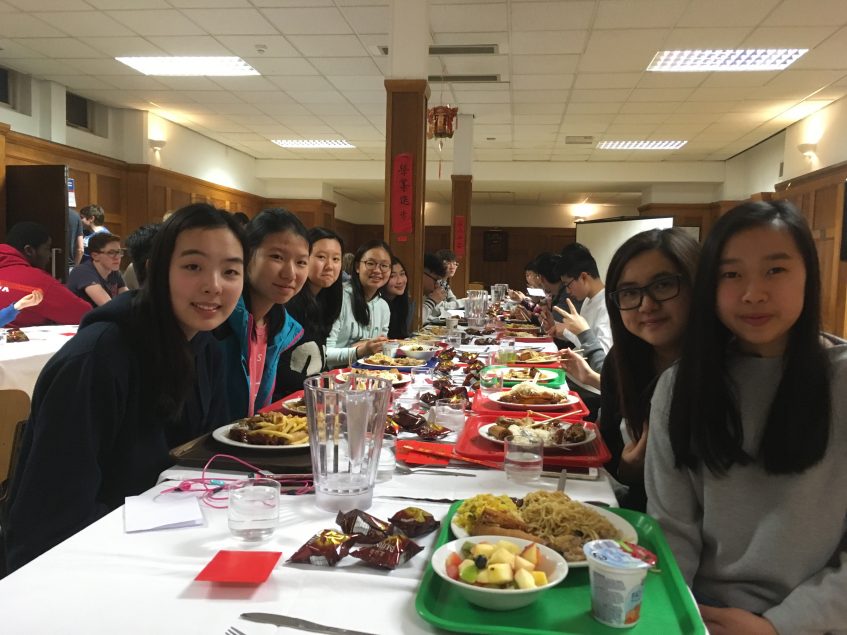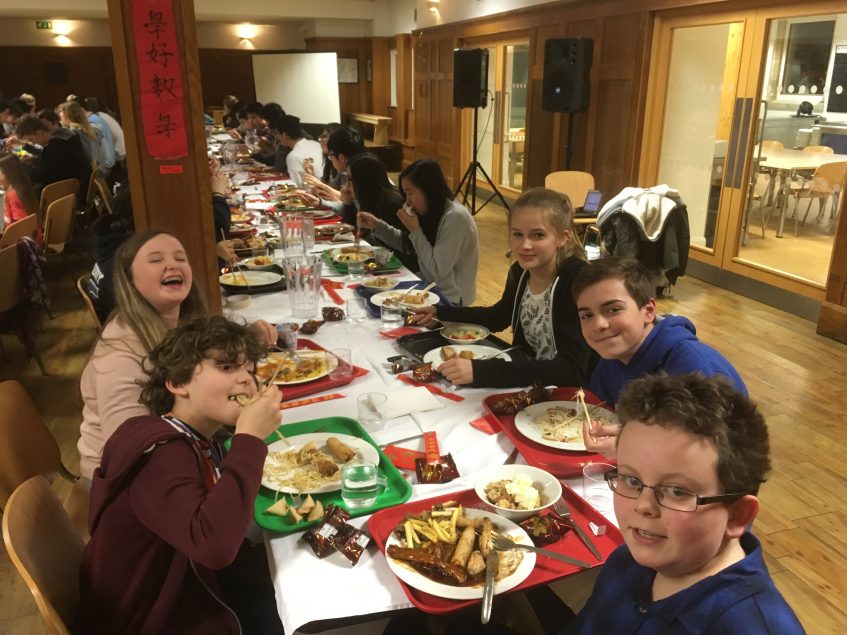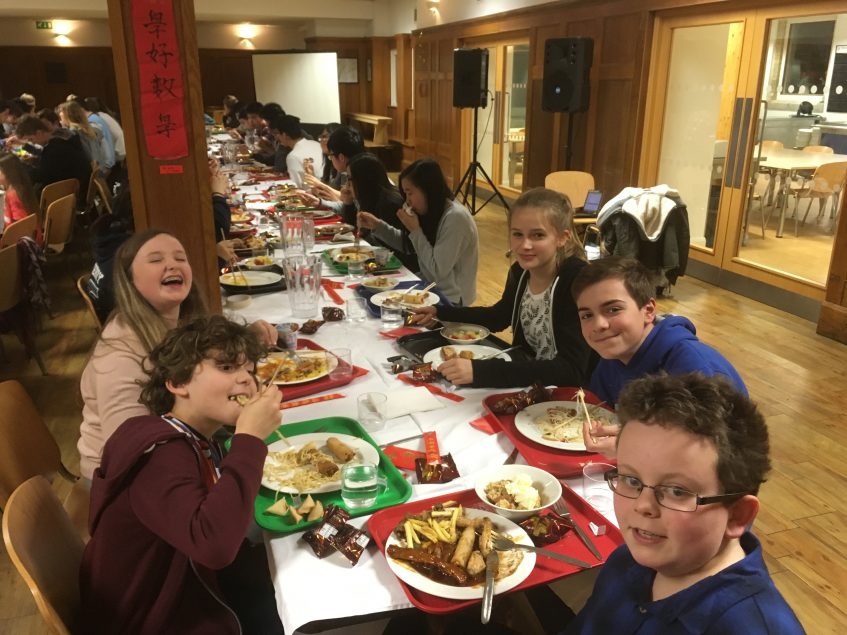 Next weekend the girls will be going go karting, I know that the girls are really looking forward to letting off some steam! Make sure you log in for next week's blog to find out how they got on!
Miss Justine Hope: Assistant Housemistress, Pentreve House (Junior Girls' Boarding)