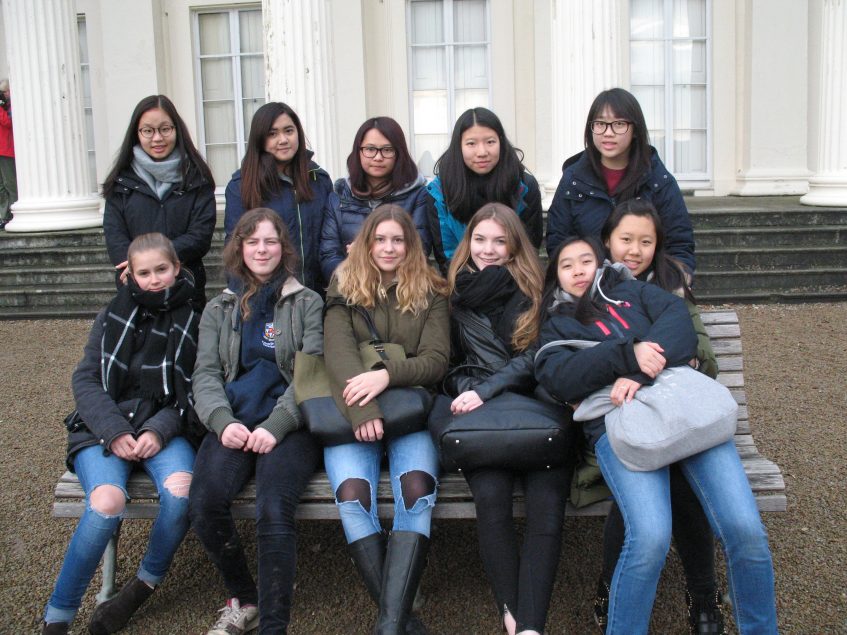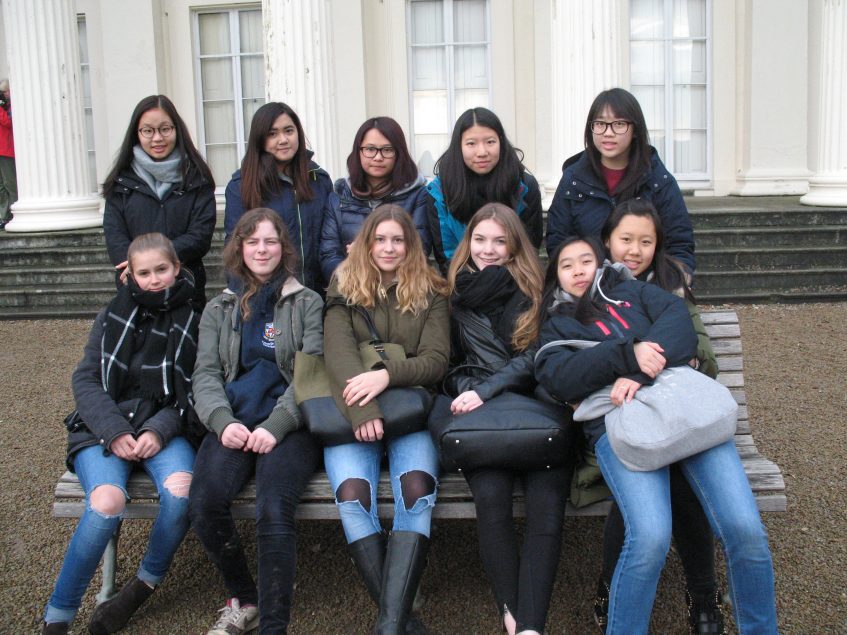 The girls, both boarding and my own, have been counting down the days since my announcement two weeks ago and on Thursday we were all put out of our misery when Winston, the Dalmatian puppy, came to live with us in Pentreve House.
Whilst we were all at school Mr Mulready went to collect the little chap and the girls were finally introduced to the new arrival after school on Friday. Winston took the attention in his stride and whilst he sniffed, licked and snuggled in for cuddles with all the girls, it was Paula that was his favourite…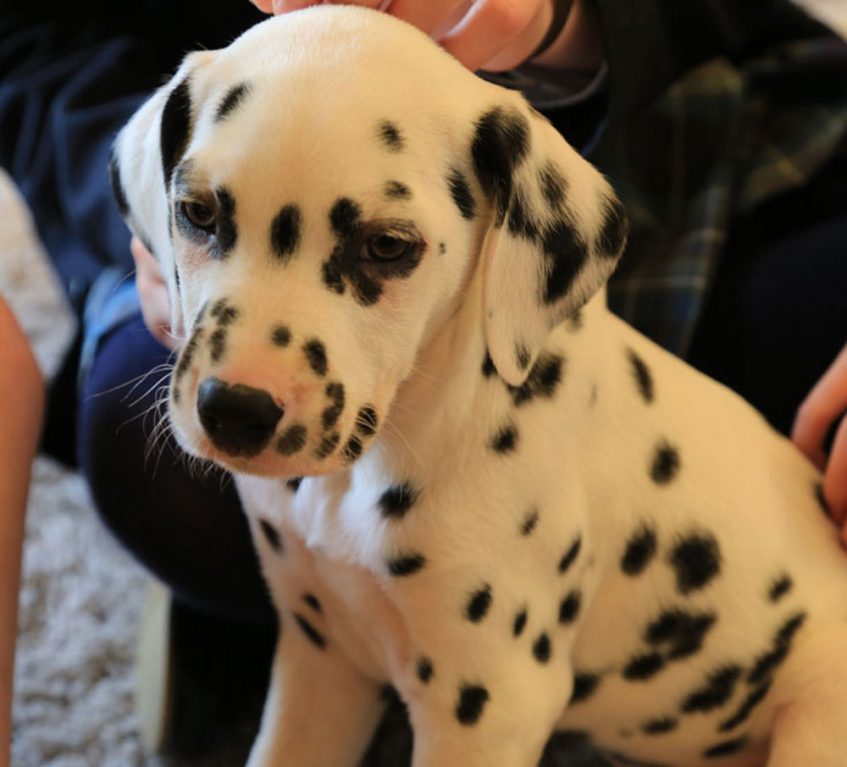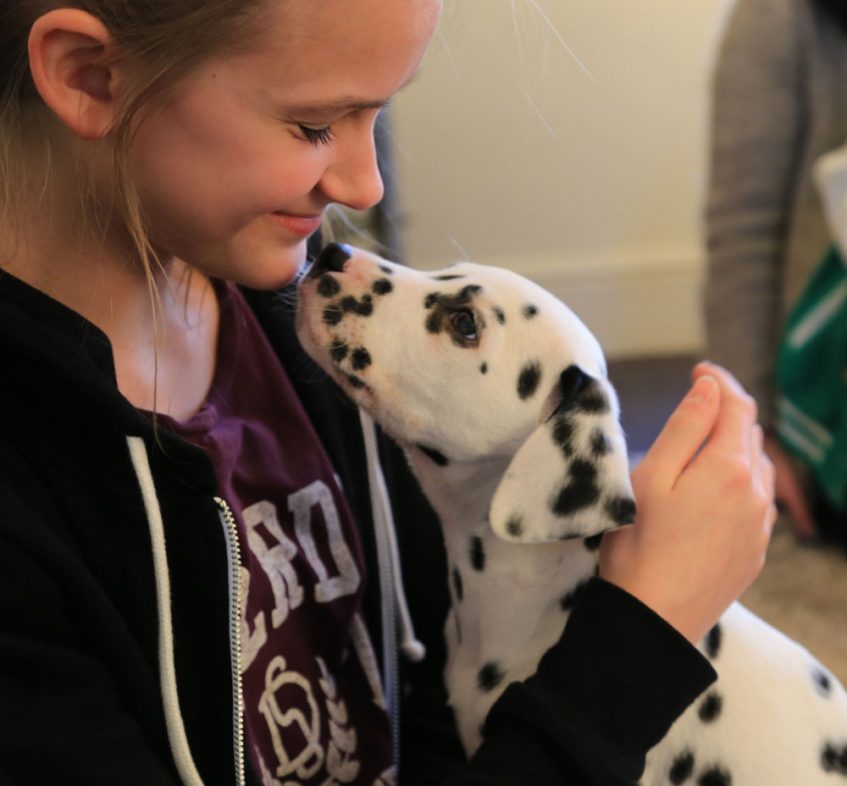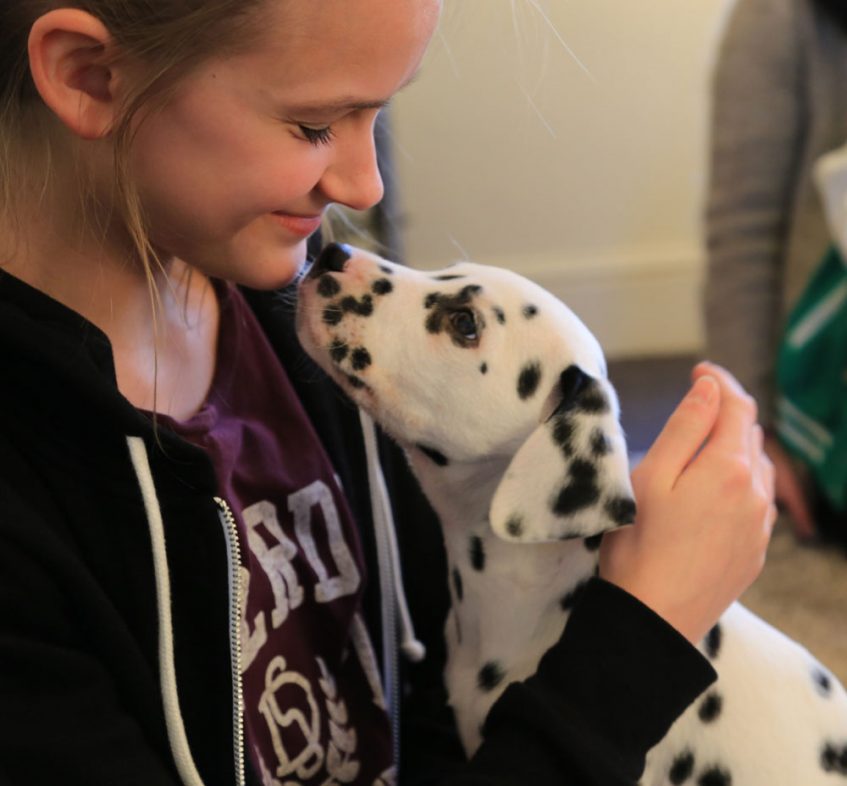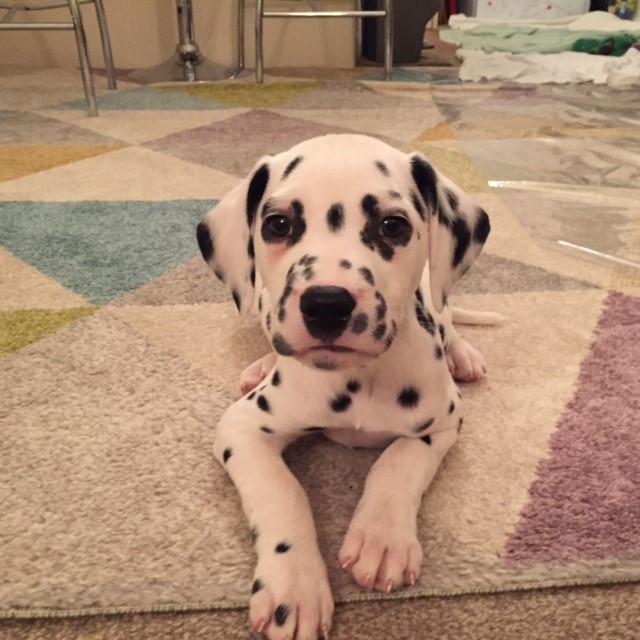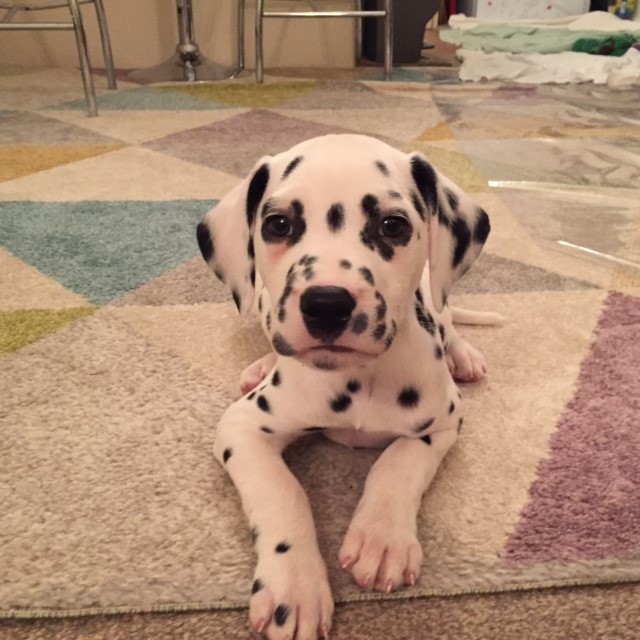 All other events this week have paled into insignificance but I will mention a few of the other highlights. The girl's pots arrived midweek, and I enjoyed seeing what had been created last weekend with Miss Hope. On Thursday evening Anson and Paula went to the GCSE drama performance evening at the Burrell Theatre and Friday was a special day for Victoria as it was her 14th birthday! The boarding house and common room were decorated and the girls dutifully sang on Friday morning at roll call.  Presents, cards, a cake, balloons and a celebratory meal out at Perios, a local Pizzeria, followed in the evening and it was lovely to go out as a house and to celebrate with Victoria.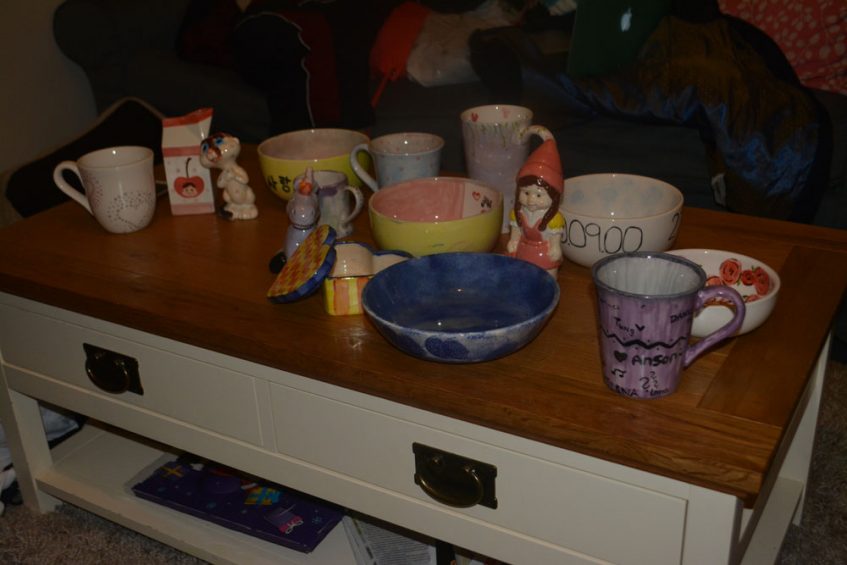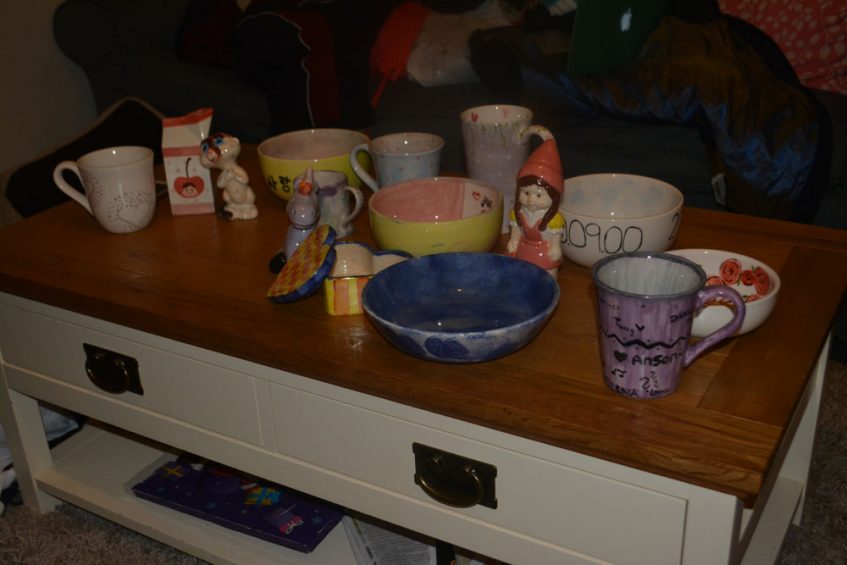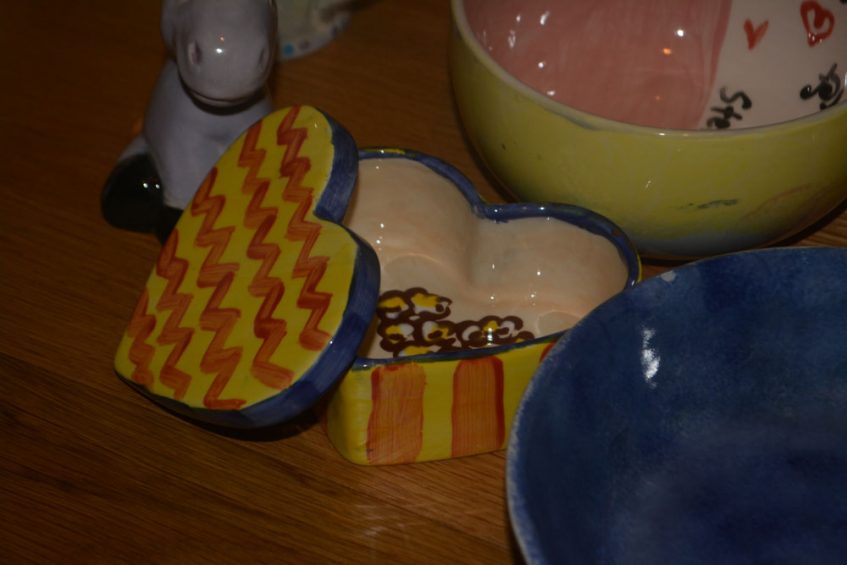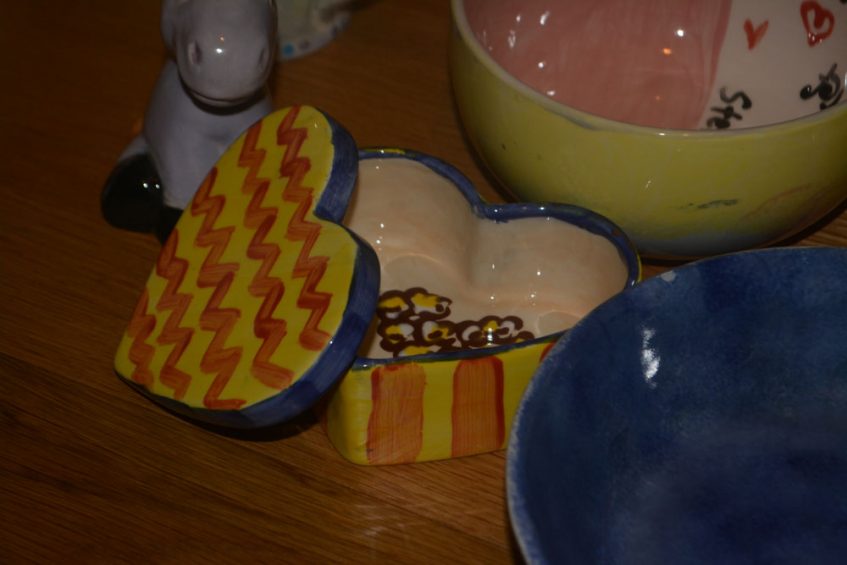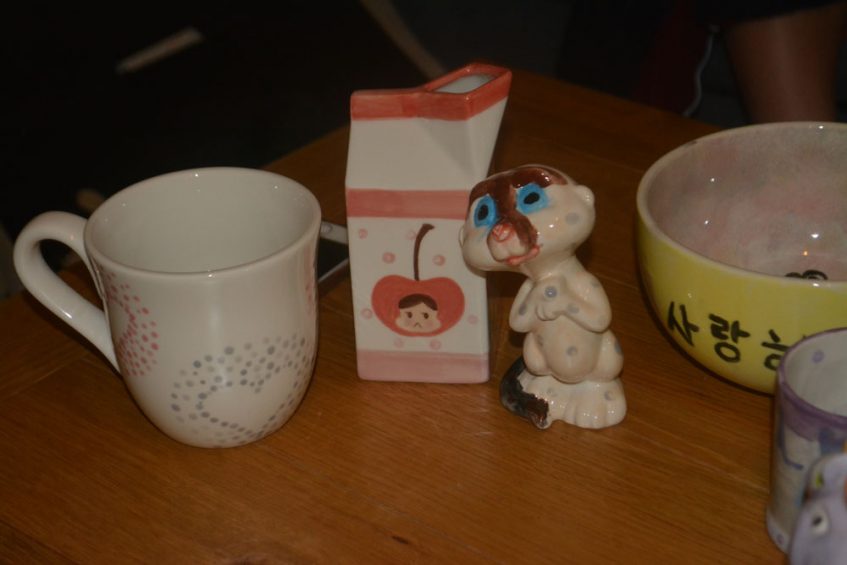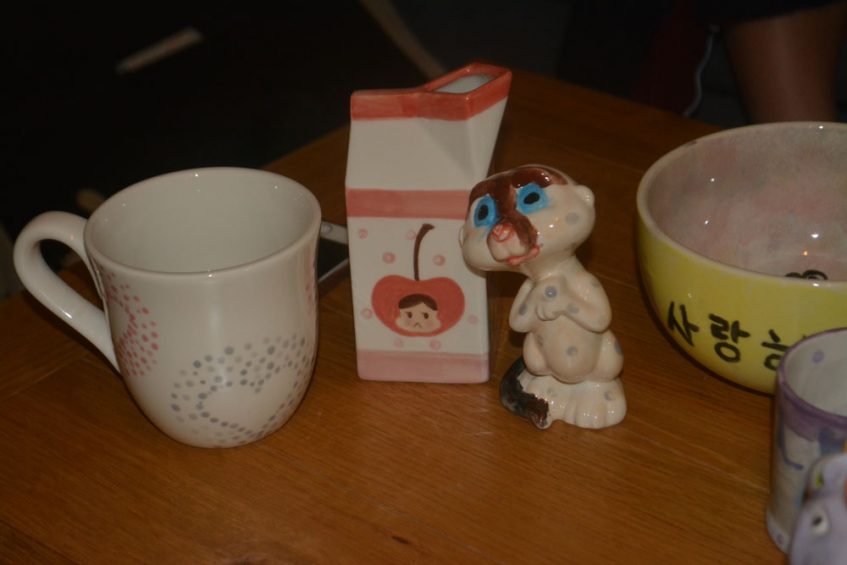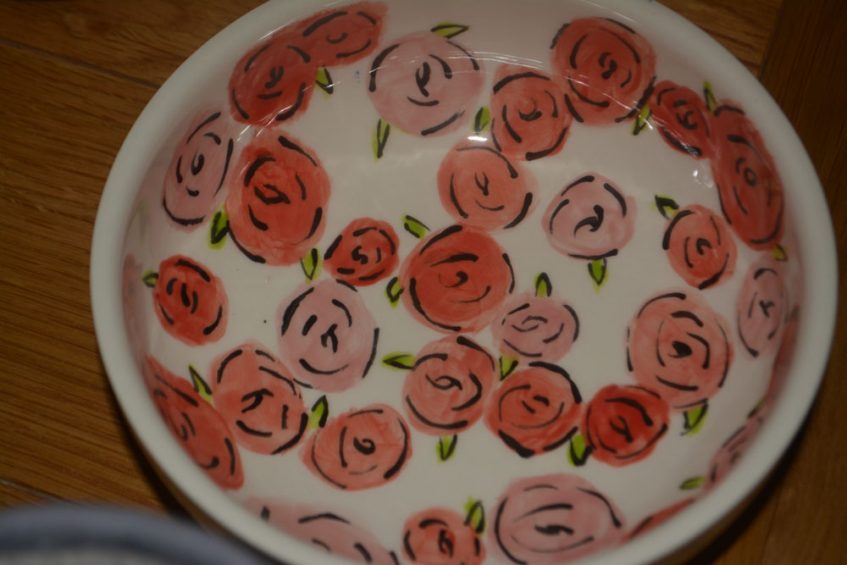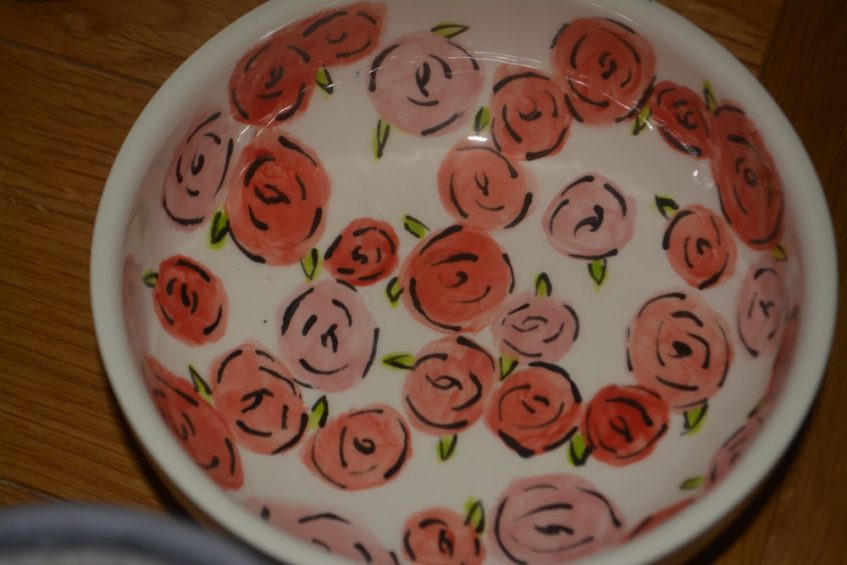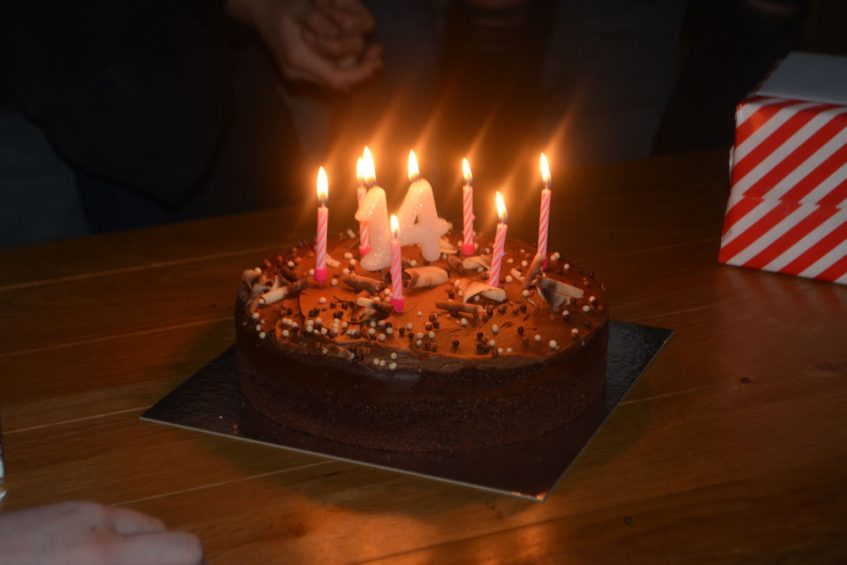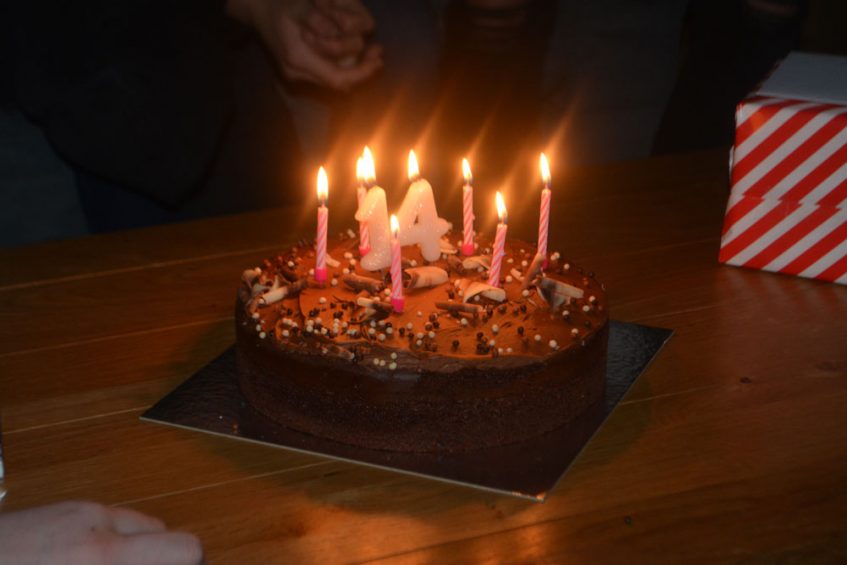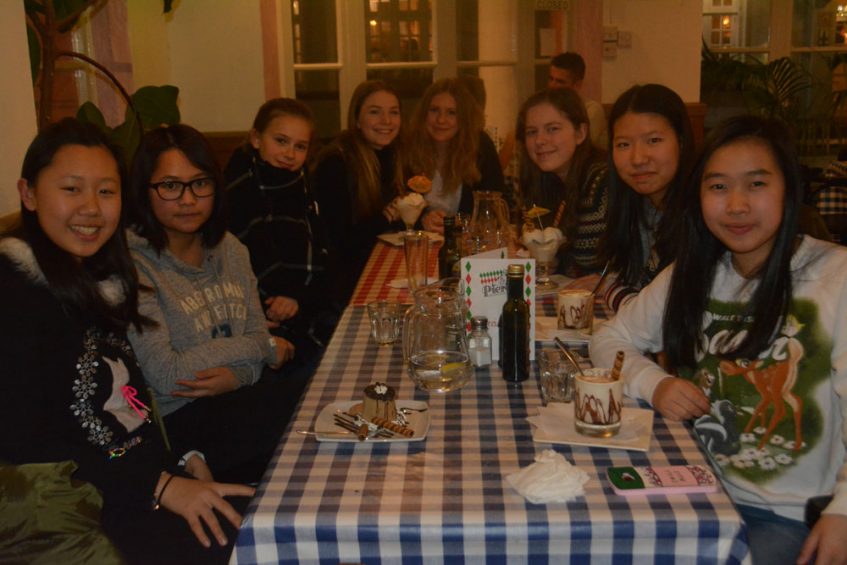 On Saturday the girls enjoyed a lie in and spent the day visiting town and Tesco's, watching television and using the house facilities. In the evening, after a chicken or beef goulash supper the girls tucked in to the usual rounds of BBQ chicken, pizza, nachos, cucumber and lettuce…this week, and only because she was poorly, Anson's bizarre request for pancakes was also honoured.
On Sunday, the girls wrapped up warm and joined Mrs Murphy and the senior girls for a walk around the National Trust's, Trellisick Gardens. After a stomp around the gardens the girls enjoyed a warming tea or hot chocolate and a slice of cake.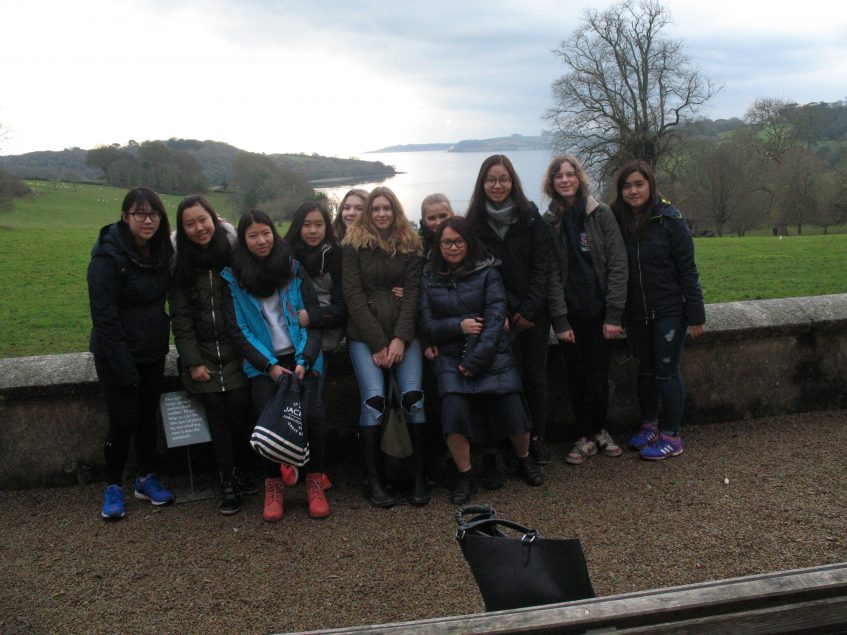 Sunday evening, after a seafood lasagne or piri-piri steak supper, the girls completed their prep, tidied their rooms and packed their bags for the morning.
This week will be the last week of school for one of the Pentreve girls and I know there will be tears all round when I take Lena to the train station next Monday morning. She will be sorely missed by us all and I am so proud of everything that she has achieved in the term and a bit that she has been with us. She has made some friends for life in the girls in Pentreve and we will miss her 'small questions', her beautiful smiles and her selfless kindness.
Next weekend, the senior and junior girls will join forces once more and Miss Hope and Miss Hargreaves have a nail technician coming in to teach the girls how to look after their feet and hands. Foot spas and toe dividers have been purchased and the girls are looking forward to a bit of a pamper session, some girly nibbles and a romantic film. I am a little jealous actually…I wonder whether there will be room for one more? On Sunday evening, the boarding community will come together as a whole to celebrate Chinese New Year with a Chinese banquet in the dining hall; speakers from the senior houses will also talk to the group about what Chinese New Year means to them and how it is celebrated back at home.
Mrs Sarah Mulready: Housemistress, Pentreve House (Junior Girls' Boarding)