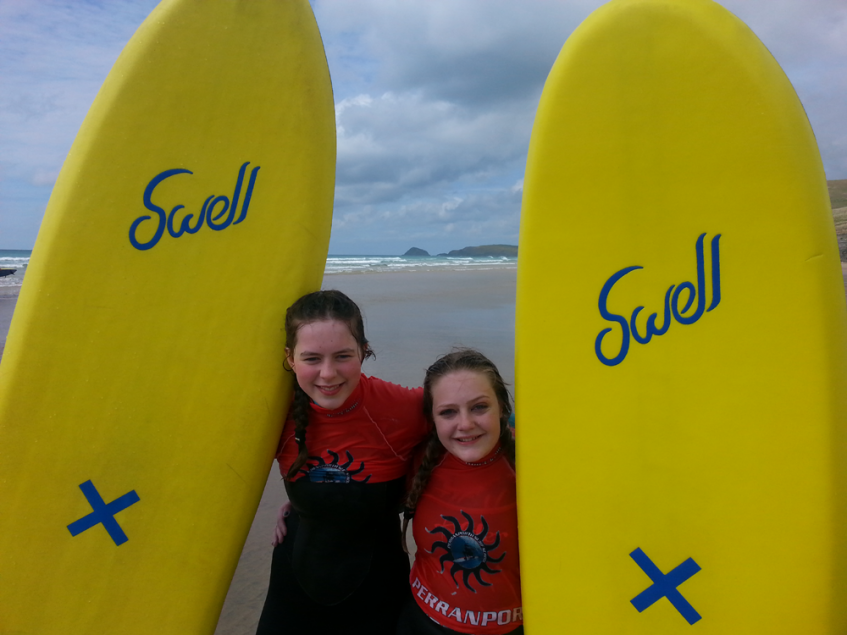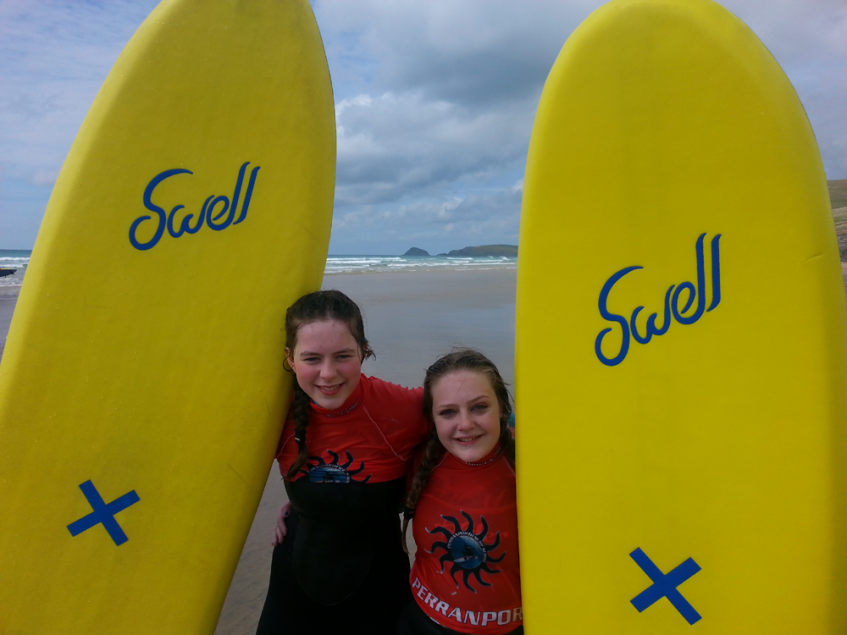 Well this will be the last blog of the half term and I can't believe that we only have one week left! It has been a quiet week for the majority of the girls however Lucy has been incredibly busy performing at the Hall for Cornwall in Joseph and the Amazing Technicolor Dreamcoat. I was lucky enough to go and see it and it was fantastic. Well done Lucy!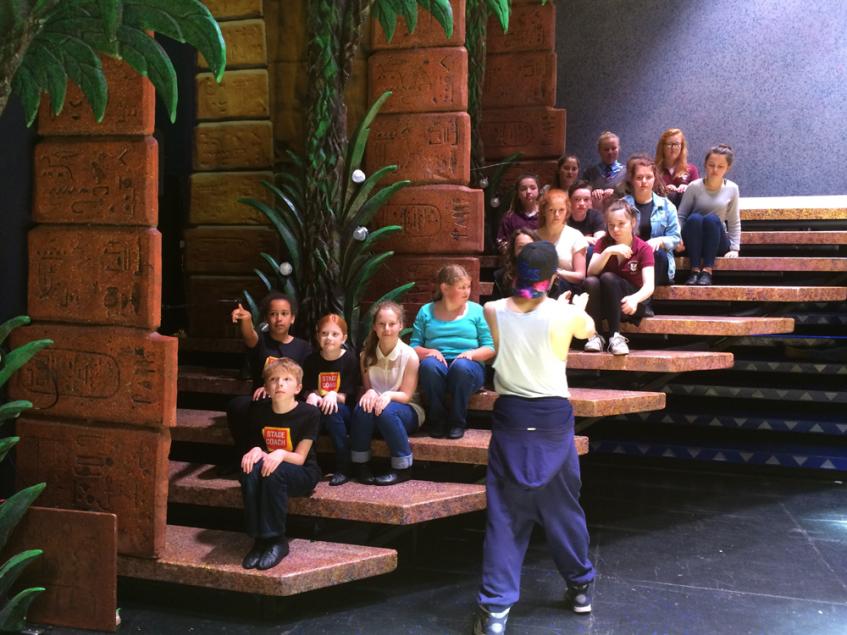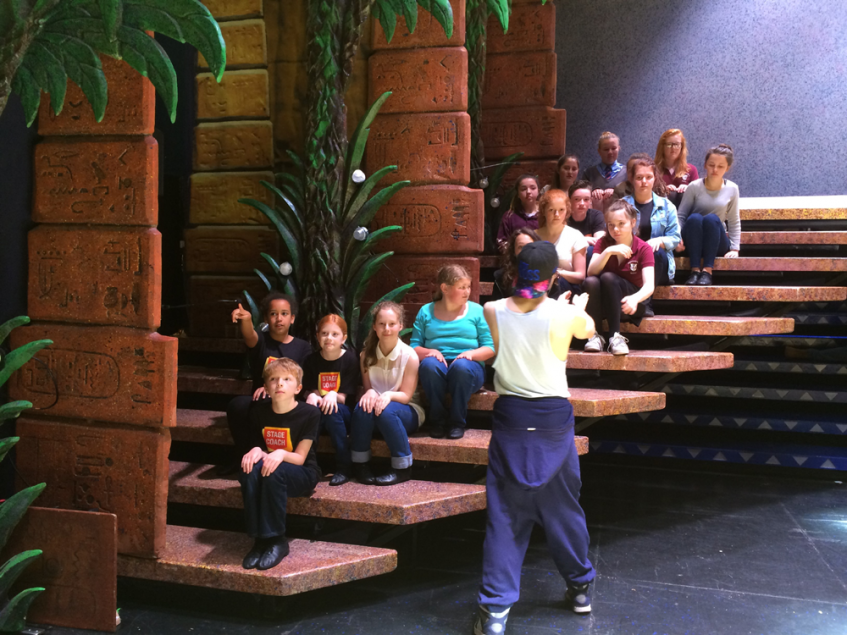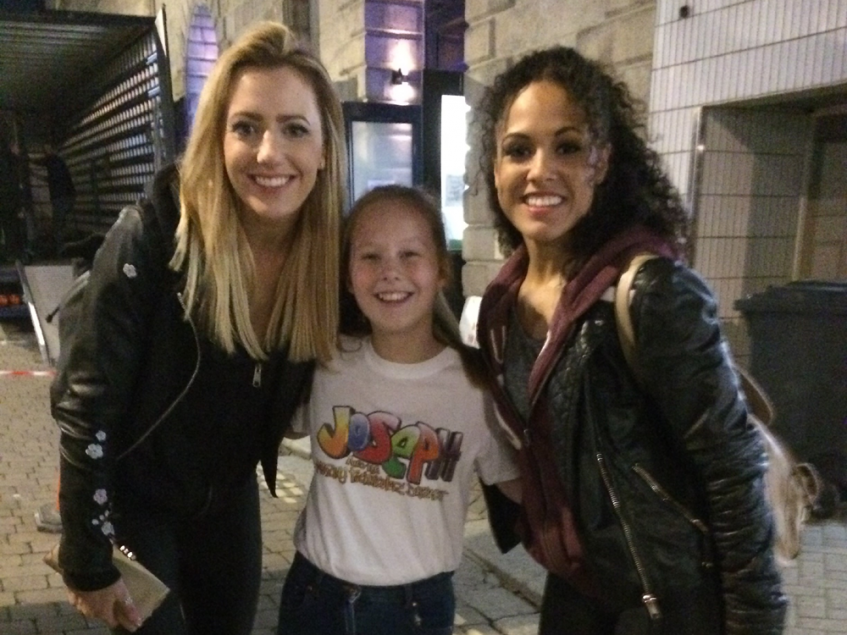 Cherry has taken her Religious Studies, Biology and Chemistry exams this week, and so far, so good! Next week is a very busy week, with seven exams. We wish Cherry every success!
On Friday the house was incredibly quiet with Amy visiting family and the majority of the house making the trip up to the Sports Centre for an hour or two of badminton. After a session in the gym on Saturday morning the girls made their way back to the house to start their revision. The mood has certainly changed in the house with the girls focusing their efforts on their work. It will be the first time for many of the girls to sit the end of year exams and we have been impressed with their organisation and mature attitudes to their revision. While the girls were revising on Saturday Emma's auntie and uncle treated her to an afternoon in St Ives and a visit to Pizza Express.
On Saturday evening and after much deliberation the girls decided that they couldn't decide on a theme for the food so they went back to what they like best, pizza, chicken and nachos! Emma, Sofia and Tung were in charge of purchasing the goods and I am please to report that they were under budget this week!
When we returned from Tesco, Anson, Stephanie and Cherry were happily playing a very civilised game of Monopoly! Not to be left out, Sofia, Emma, Eva and I, opted to have a game of 'Soggy Dog'!  A little less demanding on the brain!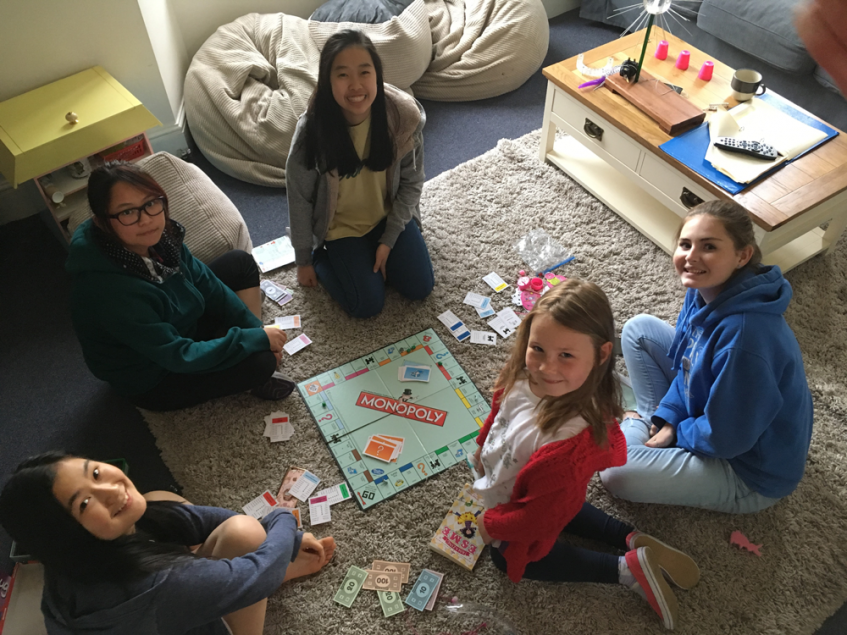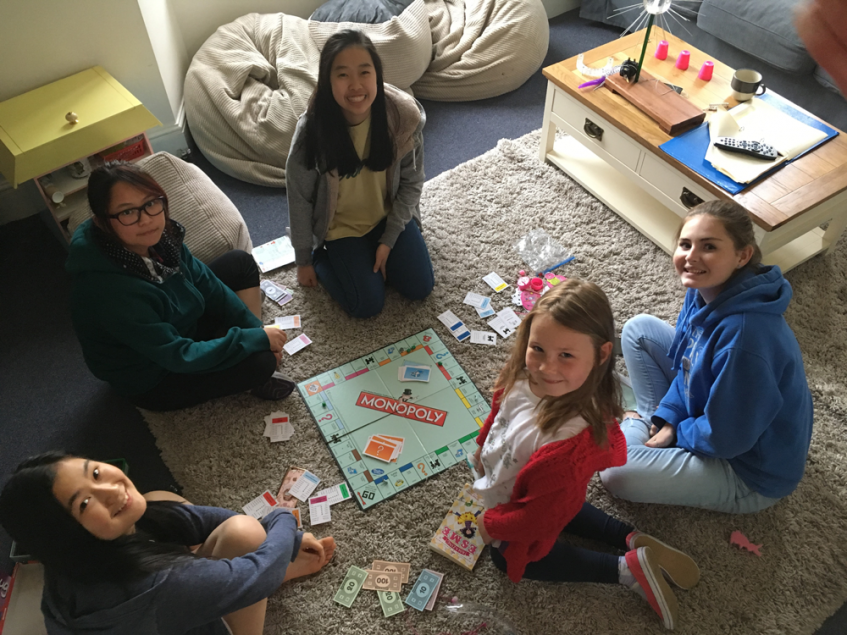 Sunday saw the whole boarding community get together for a trip to Perranporth Beach for the second surf lesson of the year. The sun was out and the conditions were perfect! Emma, Sofia, Helena and I had a great time in the water. I think that Emma gets the award for the best surfer in Pentreve as she just about managed to stand up on the board!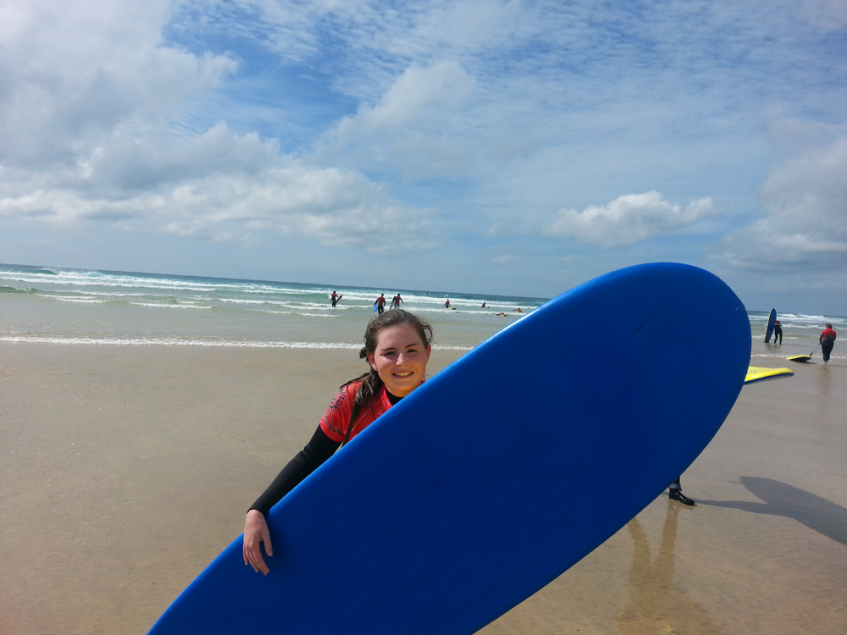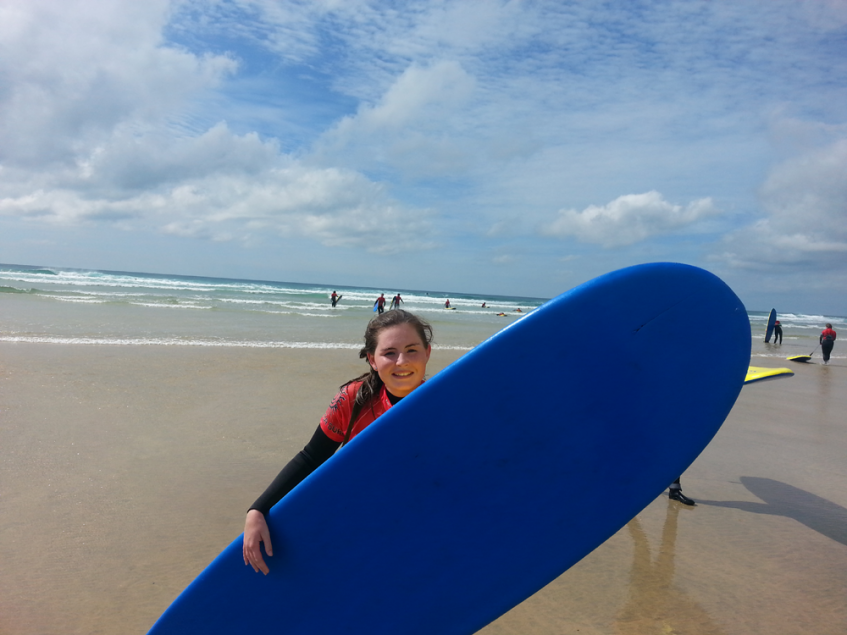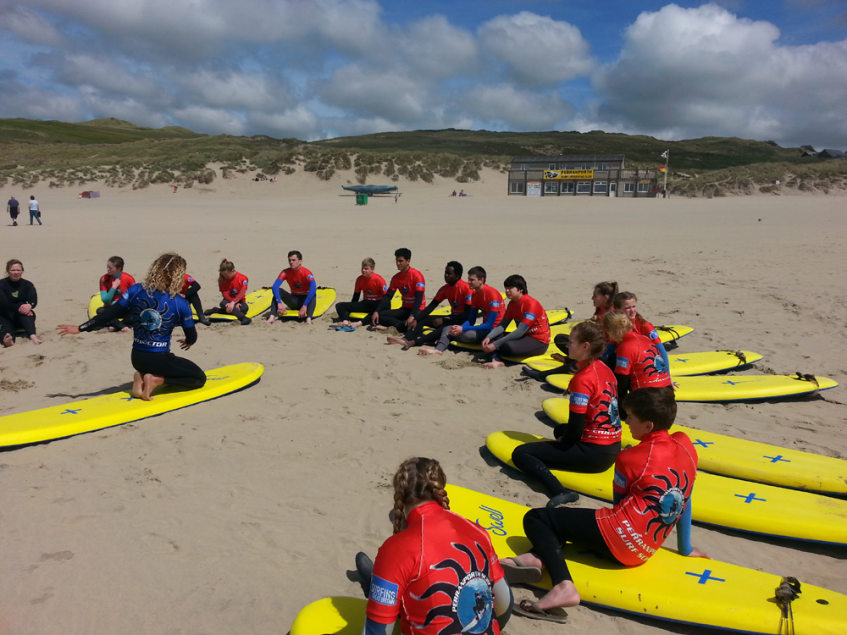 Mrs Mulready, Mrs Chanter, Mrs Kenward and I would like to thank all the girls for their wonderful company over the past half term and wish them a happy and restful half term break!
Miss Justine Hope: Assistant Housemistress, Pentreve House (Junior Girls' Boarding)