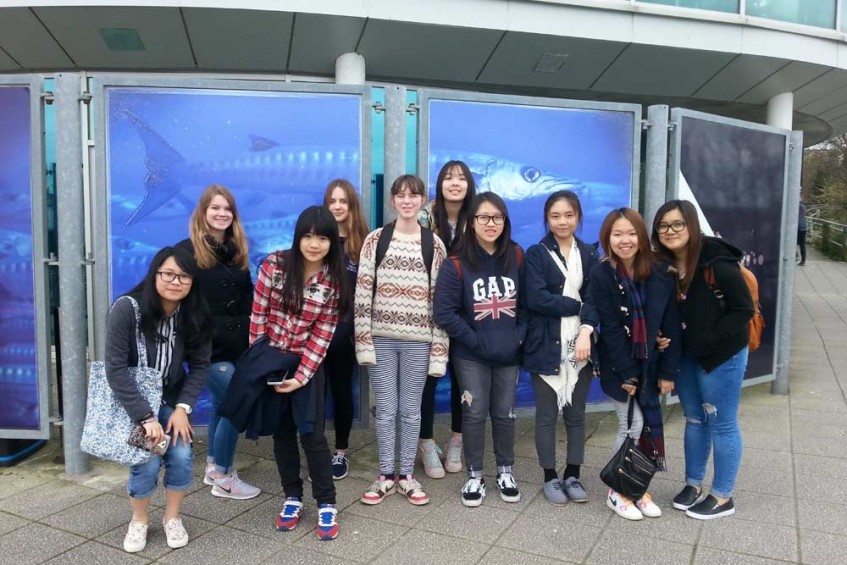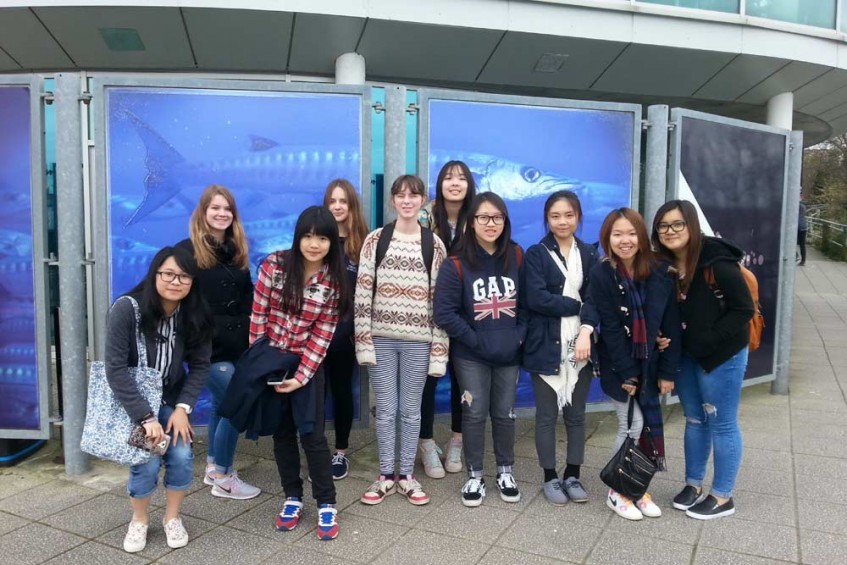 An exciting and busy weekend for the girls at Poltiso. On Saturday we set off early on the train to Plymouth. Here we visited The National Marine Aquarium that is situated on the Barbican.
The girls got to discover an underwater world! The aquarium boasts the having the largest native exhibition in the UK that allows you to explore the fish you've heard of and the many more mysterious ones that live off our local shore. As you dive deeper into the Aquarium, you walk through to the Eddystone Reef tank which is the UK's largest single-tank viewing pane – it was like a fishy cinema screen! The girls took lots of pictures of the various creatures and enjoyed seeing the sharks swim over their heads!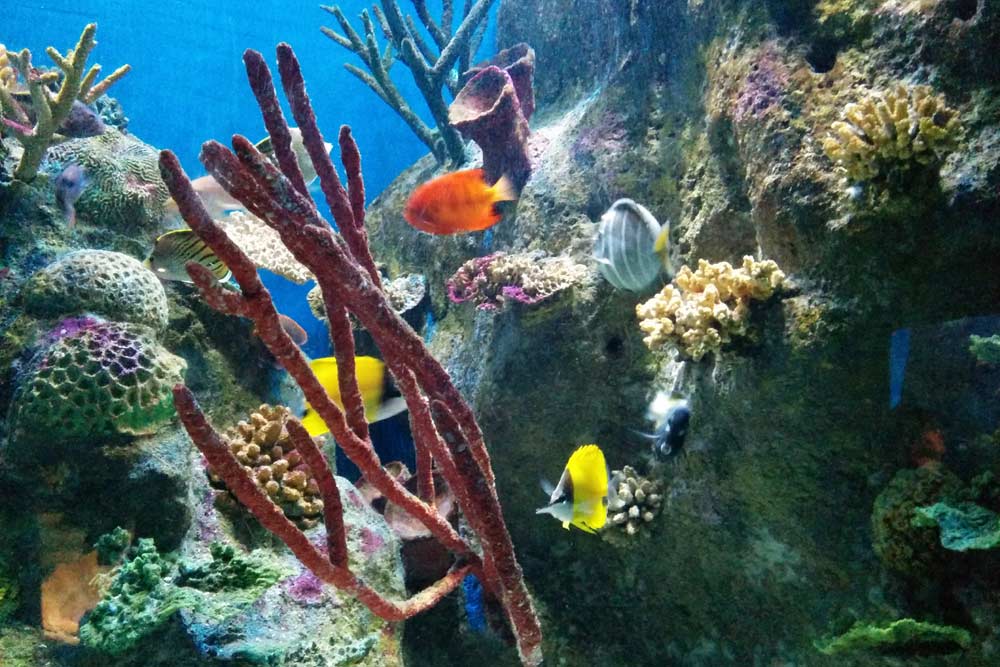 After the beautiful aquarium the girls from both Malvern and Poltisco thoroughly enjoyed a hearty Nandos feast of chicken, some daring the more spicy sauces with chips, garlic bread and with many other trimmings. The girls loved it and said it was peri-peri perfection! This set the girls up well for an afternoon of shopping in Drakes Circus – where quite literally they shopped until they dropped. Anky and Chloe bought presents for Easter for their friends and family while Nicolette managed to get a new mobile phone. Afterwards we caught the train home in time for Helena go to her concert at the Royal Hall for Cornwall.
On Sunday the girls were sleepy and in the morning they started thinking about the end of term and packing a few of their bits. On Sunday the girls joined Malvern and Trennick to go quad biking in Hayle. The weather was gorgeous with the sun shining down, what pleased the girls more so was that there was less mud!
A busy last weekend to the spring term and wow what a term it has been. Lina and Leona have said they have had a great time and would love to stay on but they must return to school in Germany – we will all miss you.