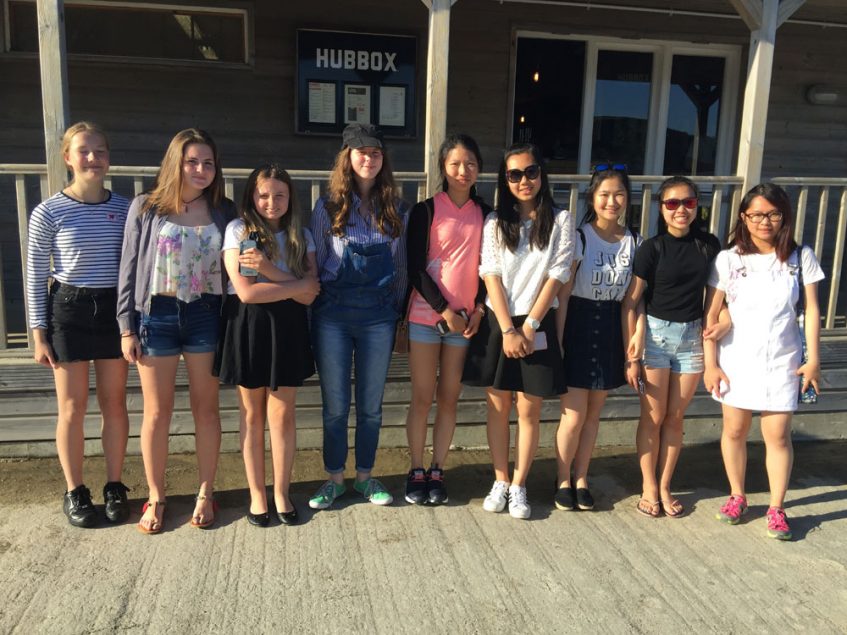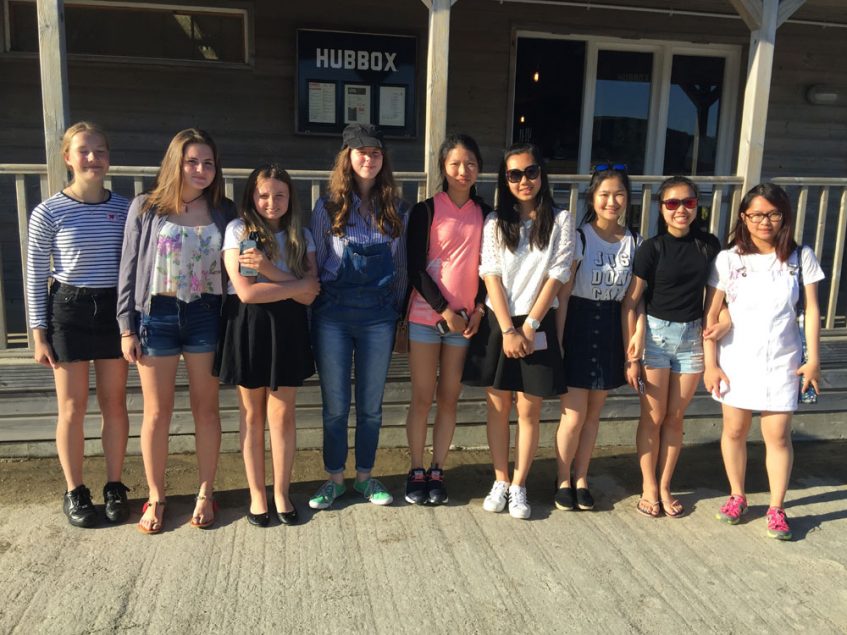 The house has had a very studious feel to it this week and I have been so incredibly proud of how the girls have revised, coped and supported each other through exam week. Most of the girls have opted to work beyond the usual one and a half hours during prep time and the girls have understandably been anxious and nervous. The sheer delight on Anson's face on Friday evening when I let her rip up the exam timetable was evidence enough and the relief that it was all over was written on the faces of all the girls.
Amongst the study we had some sunshine and a birthday with Helena turning fifteen on Wednesday. The common room was decked out as usual and Helena blew her candles out as the girls sang (inevitaby not quite as tunefully as it normally is due to Helena not singing) Happy Birthday.
We have had our usual spread of extra faces this week with Evie, Scarlett, Sophie, Chloe and Milli all boarding for one night or another; it has been a pleasure as always and we hope the girls will come and flexi board with us again soon.
As I have already mentioned 3.45pm on Friday and the weekend was meet with cheers and relief this week. The girls made their way back down to the house in glorius sunshine and it was smiles all round. Emma and Sophia popped home only to change before excitedly heading off for beach visits, BBQ's, film nights and sleepovers at friends houses. Meanwhile, the other girls changed into their summer clothes and enjoyed the prospect of NO PREP!!! After supper Amy and Milli worked on their skate boarding before Milli had county hockey training at the High School. Helena returned from rehersing at the Cathedral and the SBA facilities were made the most of by Amy, Tung, Stephanie, Cherry and Anson. Later bed times were enjoyed and the house fell quiet by 10.45pm.
On Saturday morning the girls enjoyed a well deserved lie in before a hearty brunch in the dining hall. Amy and Anson had Junior Play rehersals all day from 10am – 5pm but for the rest of the girls the day was to be a free. The girls opted for town and Tesco visits, used the gym and enjoyed the garden and courtyard facilities.
In the evening we forewent our usual evening pizza and nacho's treats and Mr Mulready fired up the BBQ for a chicken feast. Nick and Alex joined us from Poltisco and it was lovely to see the girls laughing and running around the garden area. Poppy, Matilda, Bella, Miss Hope and Eva joined us and it wasn't long before my question 'at what age do paddling pools stop being cool?' was answered…definitely not by the age of sixteen it seems. Alex was quickly soaked, numerous water fights had erupted and by the end of the evening almost everyone had taken a dip. Every last piece of chicken was devoured along with the Doritos, salad and ice creams before the girls retreated to the warm showers.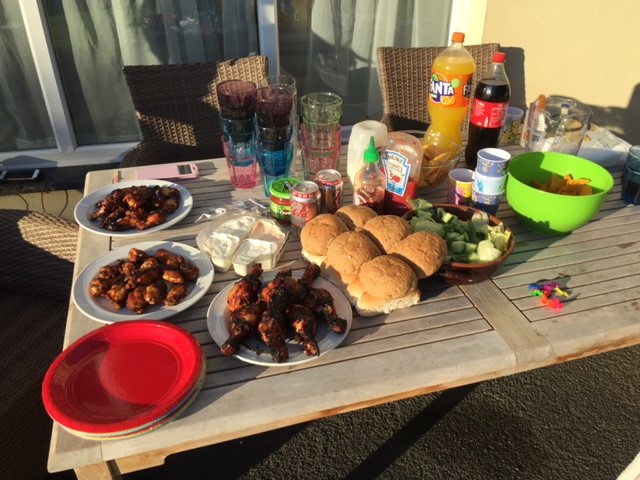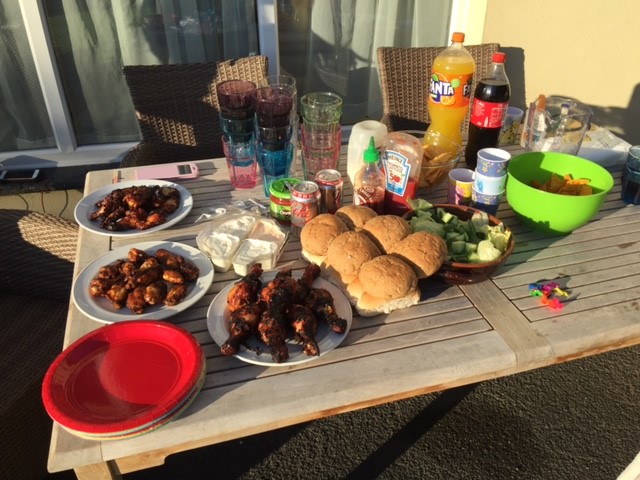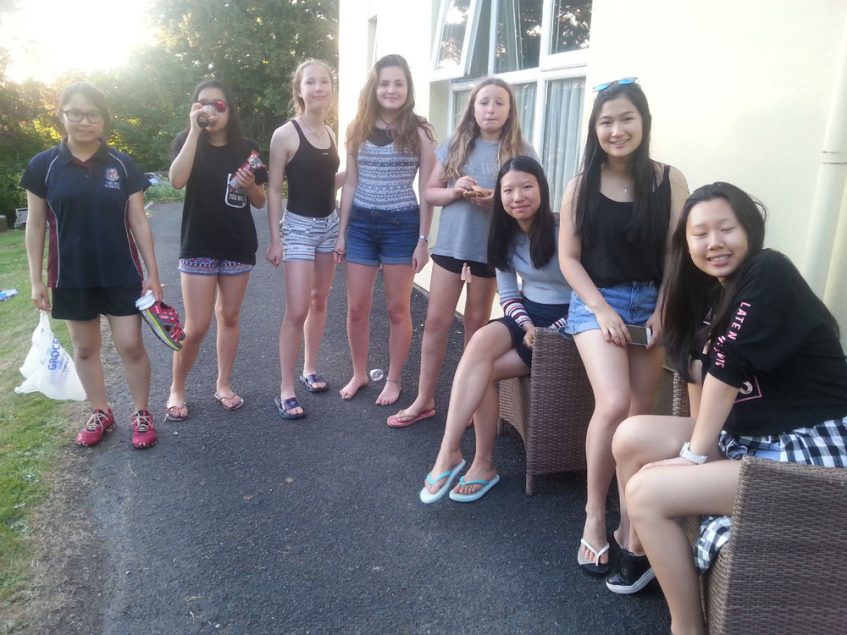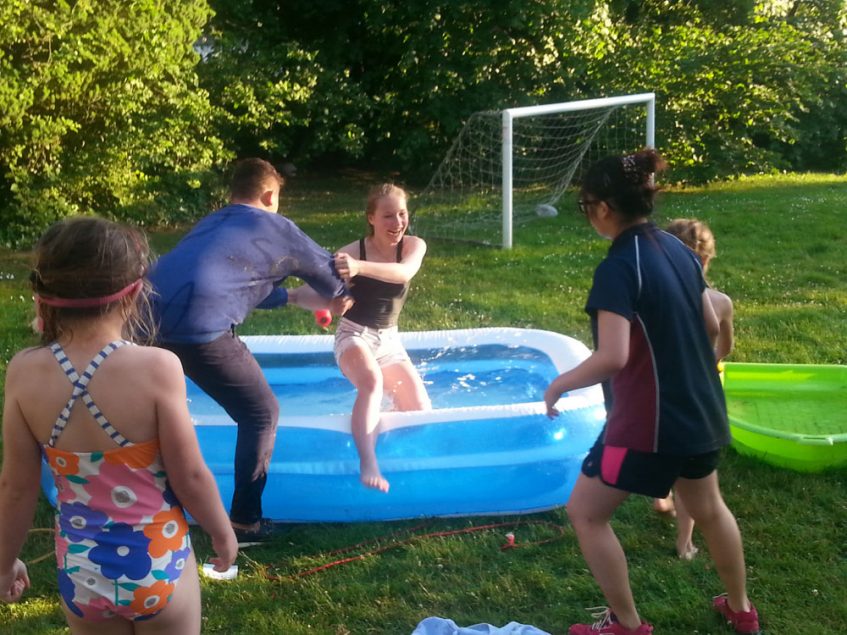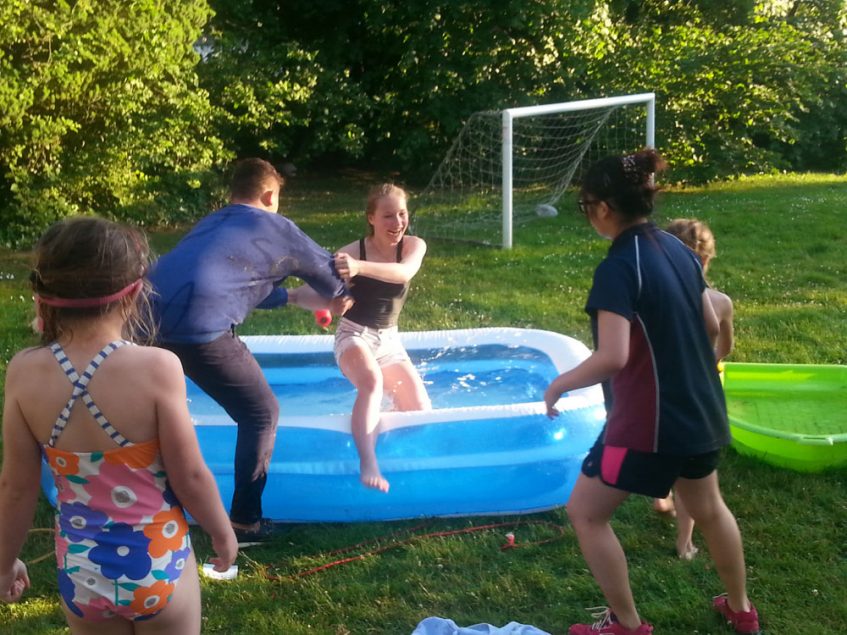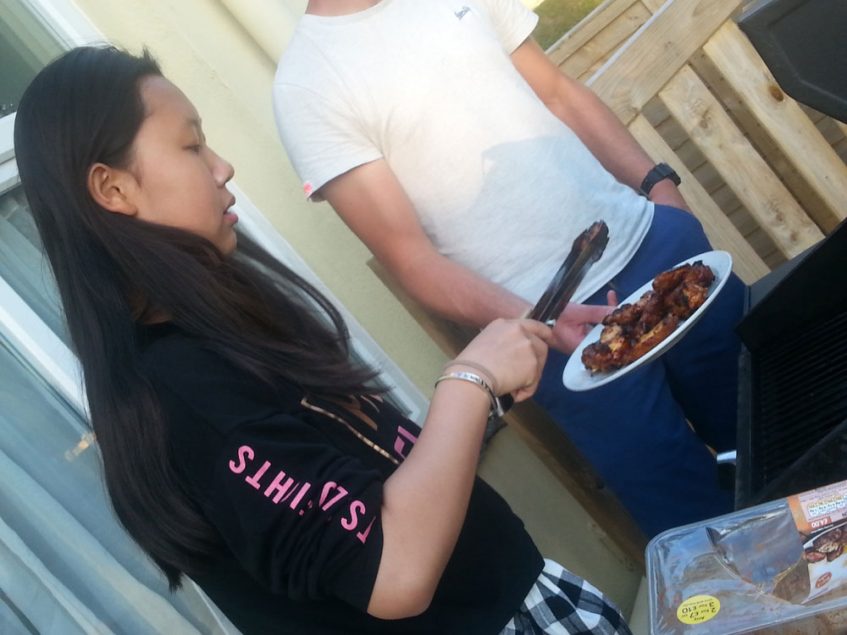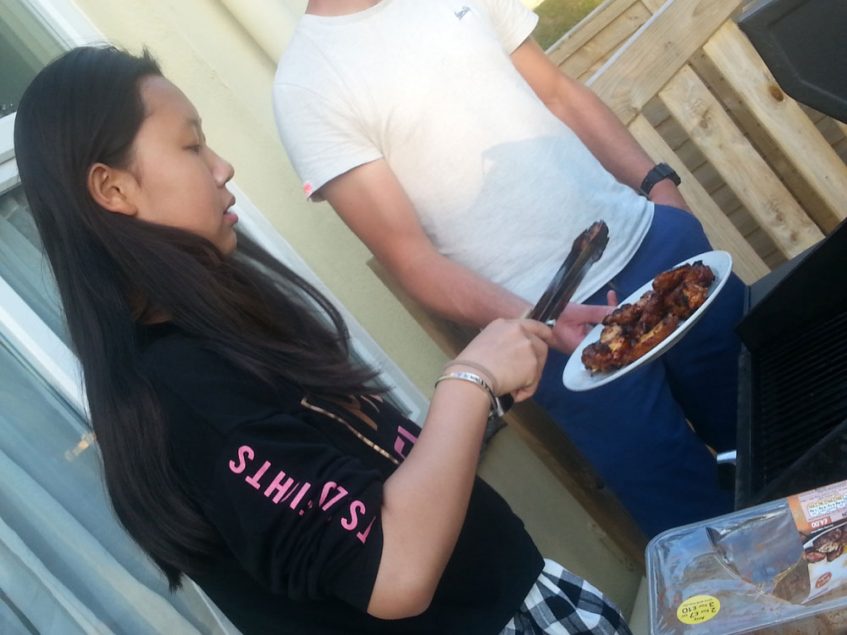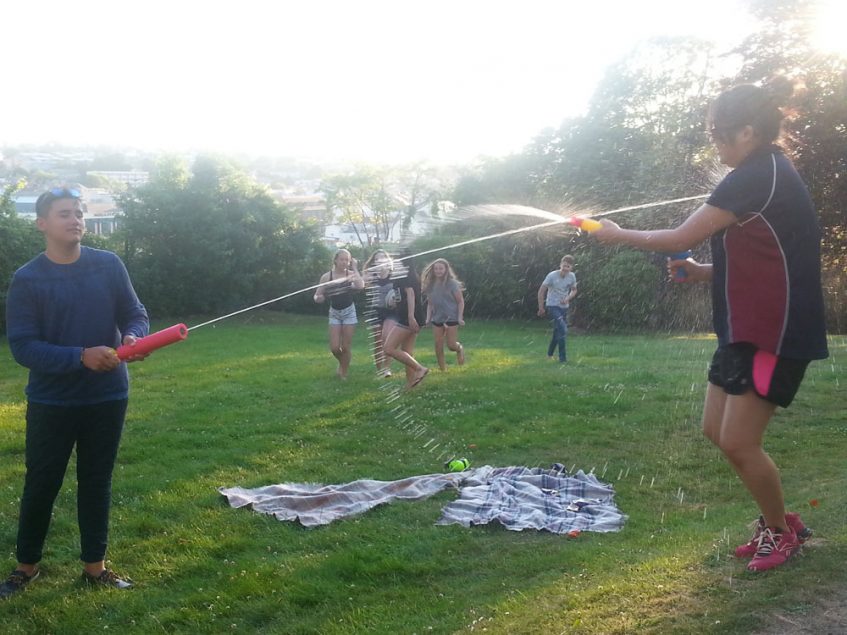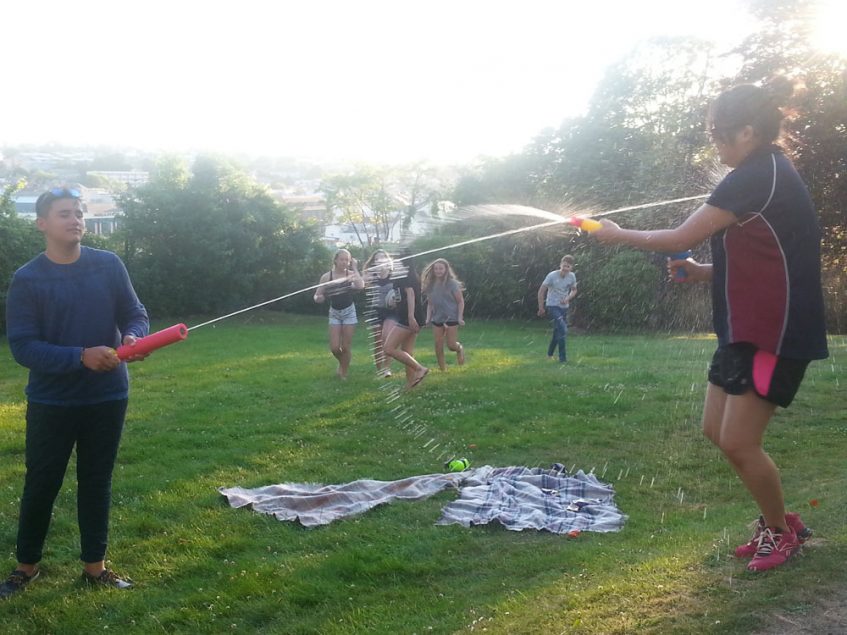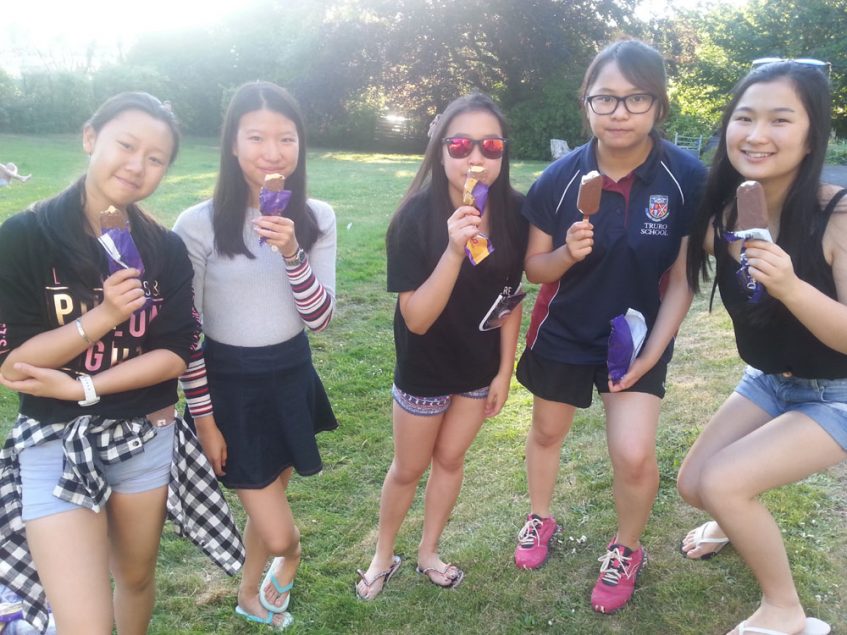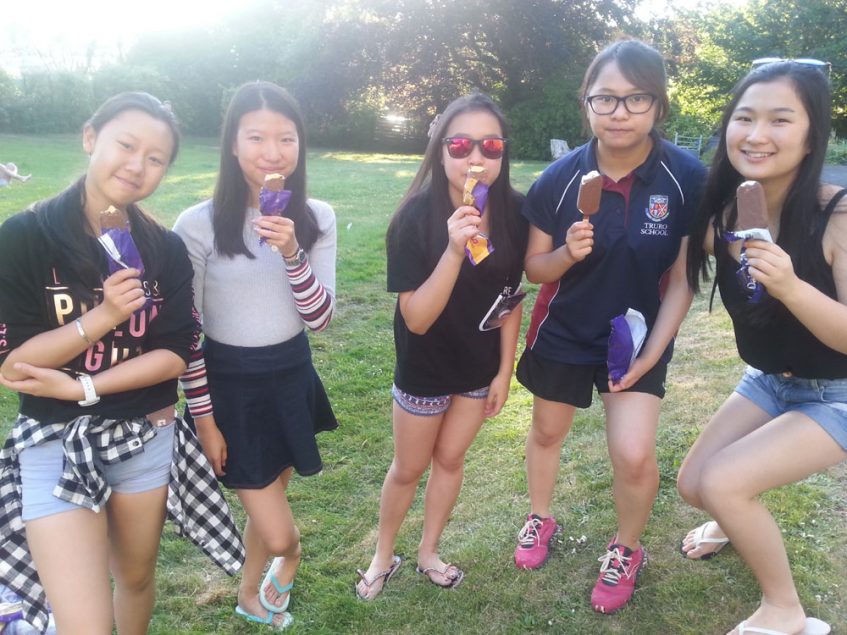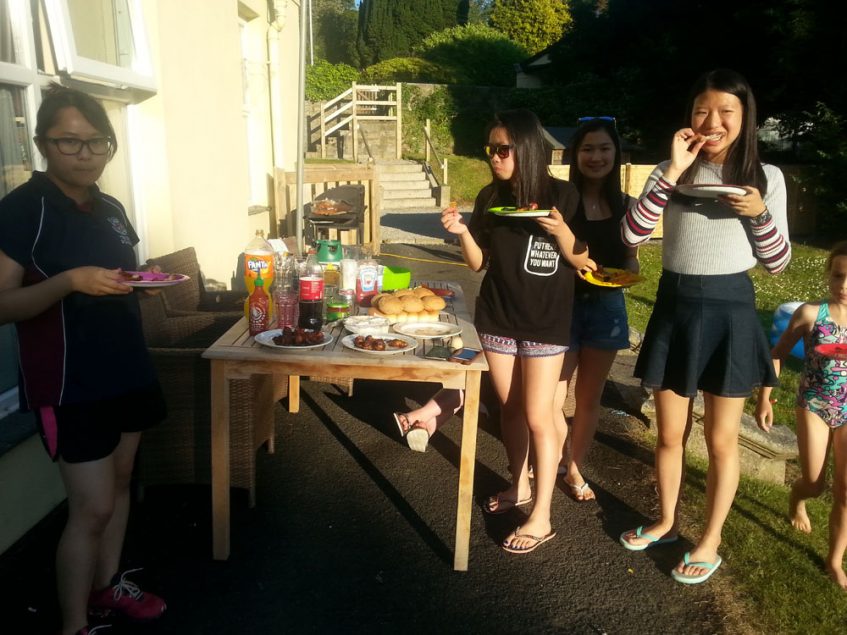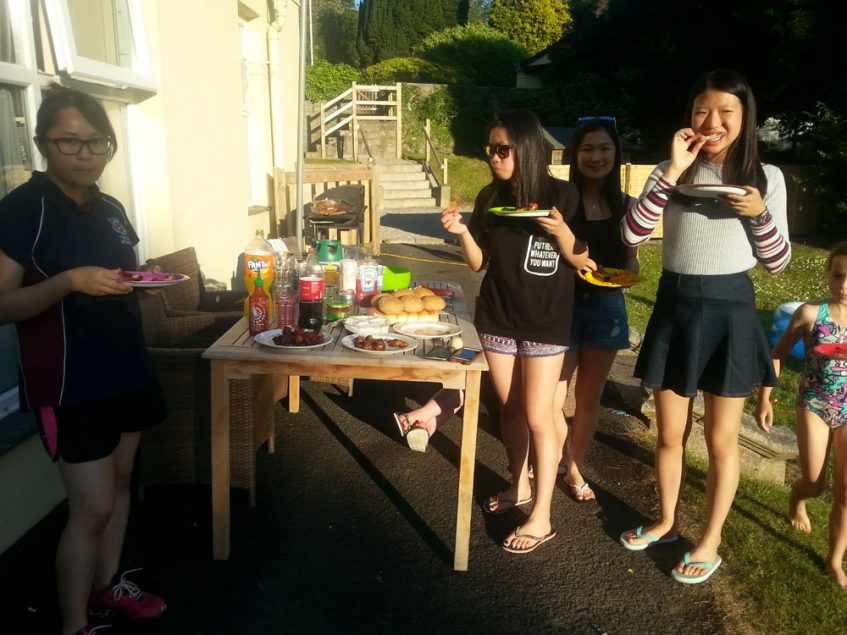 On Sunday morning it was morning service at the Cathedral for Helena, a badminton lesson in the SBA for Tung and Amy and Anson left for another full day of junior play rehearsals. For everyone else it was lie ins and then brunch. Then, with the sun still shining, we joined the boys and girls from Poltisco, Trennick and Malvern and headed to Tolcarne Beach in Newquay. Sun cream was applied, swimmers were worn and we spent three hours enjoying the very best of Cornwall; the sand, the sea, the sun and of course ice lollies.
On Sunday evening and to celebrate the end of exams and Helena's birthday we loaded the minibus for Pentewan and the Hub Box, a burger/hot dog restaurant on the beach. The hungry girls ordered and it was lovely to see them all relaxing and enjoying each others company.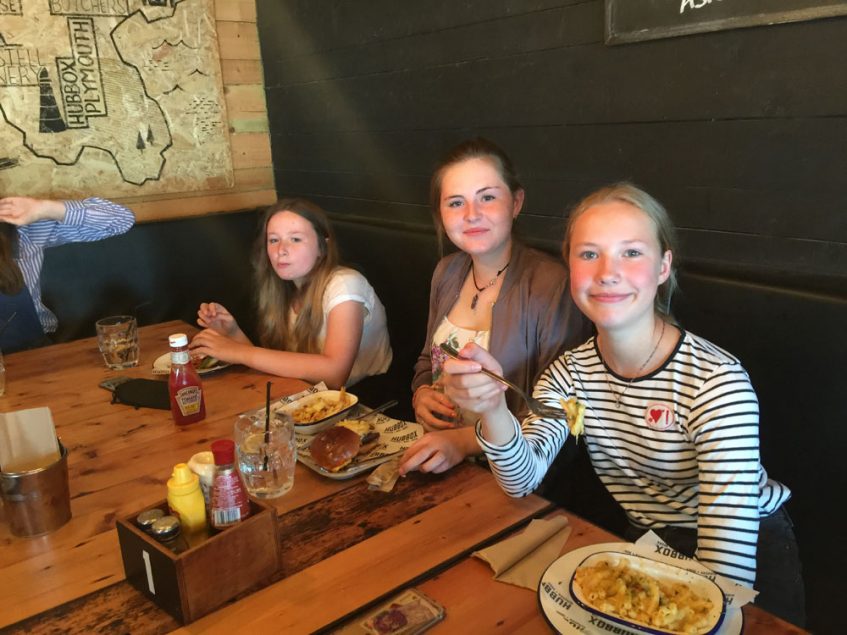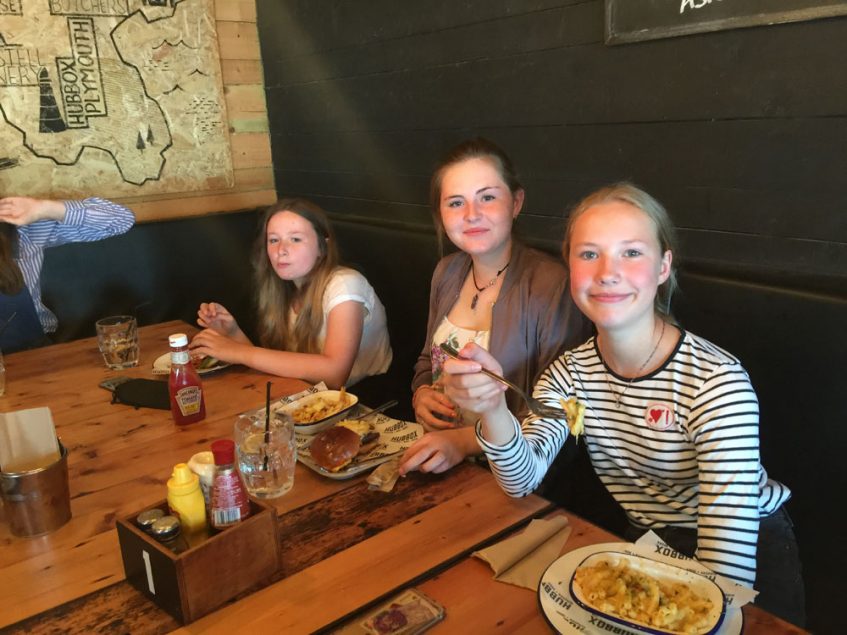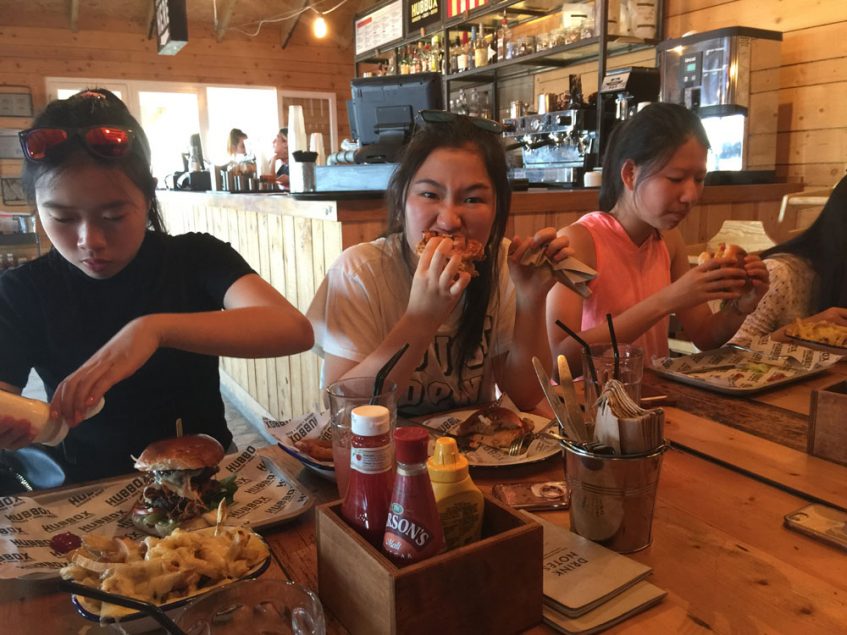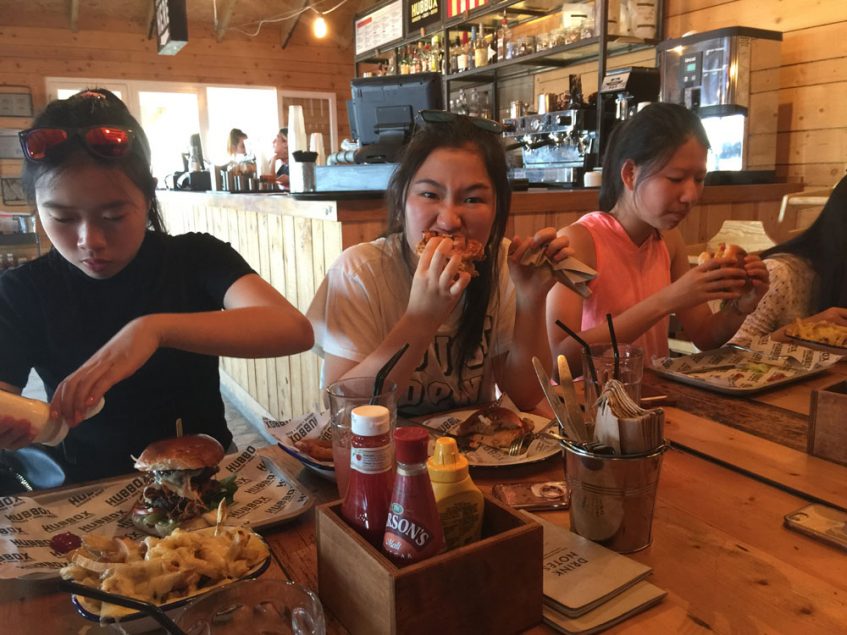 Feeling rather full we headed back to school for school bag packing and room tidying before bed.
The last three weeks of term are set to be very busy.
Tomorrow is Cherry's last exam (YAY!!!!) and we are all very excited for her to finish; she has worked tirelessly but with good humour all year and I could not have asked for a better role model for the younger girls; she certainly deserves the highest of results this Summer and Miss Hope, Mrs Chanter, Mrs Kenward and I could not be more proud of her. For the rest of the girls, next week is feedback week where they will receive their test papers and exam results back during lessons.
On Thursday Cherry has her 5th year ball and on Friday we will go as a house to watch the Junior Play at the Burrell Theatre.
Next weekend the entire boarding community will run, jog, walk or cartwheel the 5km Rainbow Run at RAF St Mawgan. The event is organised and run by Children's Hospice South West, a local charity that we as a boarding community have been supporting for the last three years. If you would like to sponsor us, and thank you to those of you that already have, please click on the following link https://www.justgiving.com/fundraising/truro-school-boarders. Any help you can give us to make our fundraising goal of £250 would be much appreciated.
Tuesday 27th June is Sports Day and we also have the Aqua Park at Retallack Resort and the leaving BBQ on the final Sunday of term to look forward to. World Aims will take precedent in the final week of the term when the girls will be off timetable and enjoying different activities in their Sports House groupings.
Make sure you read next weekend's blog to find out all about feedback week and the Rainbow Run.
Mrs Sarah Mulready: Housemistress, Pentreve House (Junior Girls' Boarding)