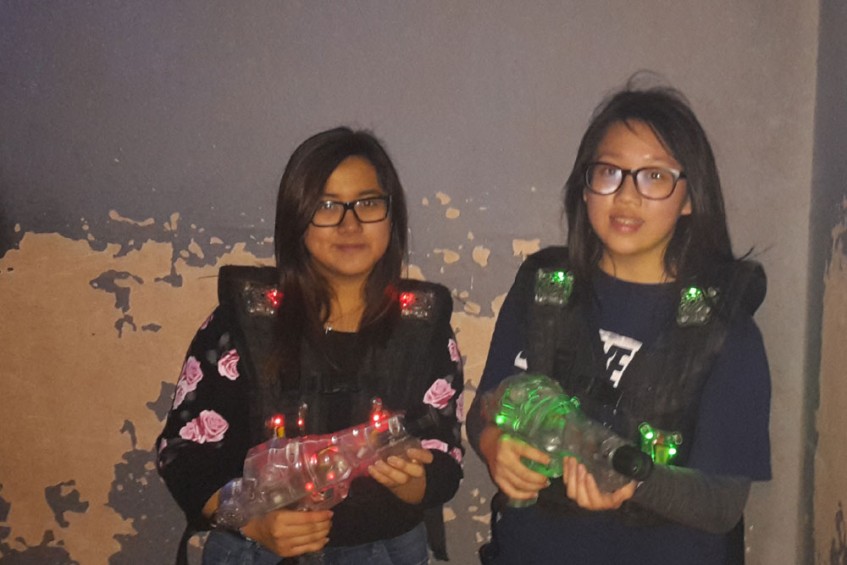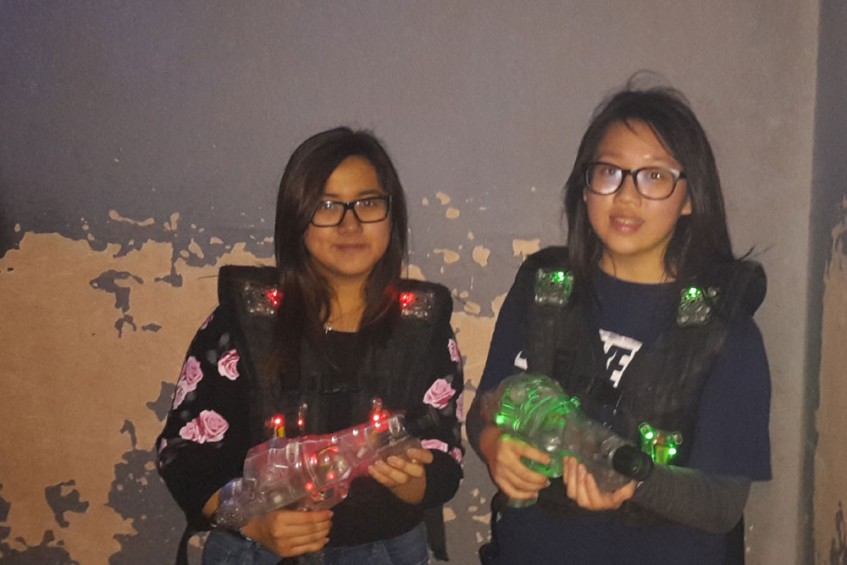 Our first full week back at school and everyone seems to have settled back in to life at Poltisco. The weather has been cold and wet and there have been a few girls with colds and coughs this week but thankfully everyone felt well again by Sunday. The 5th year girls have been nervously awaiting their mock exam results and Miss Hargreaves and I have been very pleased with their results generally.

This weekend we had a quiet Friday evening with some of the girls visiting Trennick. On Saturday we had a free day and most of the girls went in to town shopping and in the evening I made some popcorn and put on one of my favourite films: 'About Time'. It was filmed in Cornwall and shows the beautiful scenery around our coastline.

On Sunday we had planned to go paintballing with Pentreve but we cancelled when we saw the weather forecast- heavy rain was predicted from midday! Instead we went to Skulduggery in Redruth to play lasertag. The boarders from both houses got kitted up in flashing vests and laser guns and went to battle. The red team emerged victorious with a clean sweep on wins across three games.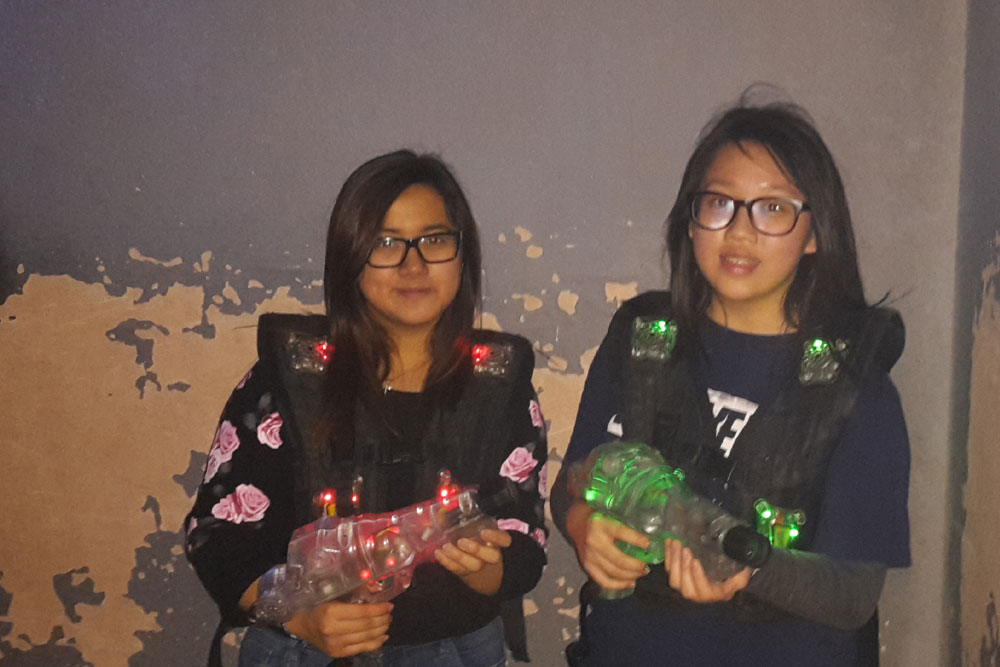 Poor Cherry managed to run into a wall in the darkness and bumped her head but managed to keep going and take part in the final game. We returned home in time to eat supper and welcome our new arrivals, Isobel and Grace. Both 4th year girls will be in boarding this week and Grace will be with us for three weeks in total- we look forward to having them here and hope they enjoy their stay.
Laser Tag Image Gallery
A full image gallery from the laser tag is available to view here.

The week started with a fire drill, and this term we have to conduct a drill during sleeping hours so all the girls and staff had an early start to Monday morning as the fire alarm went off at 6.30!

We have a busy week ahead with more flexi boarders staying on Wednesday and the boarders' chapel service on Wednesday evening. We are looking forward to planning some more weekend activities for the girls over the next three weeks, and we are hoping for some better weather too!


Nancy Kenward, House Parent at Poltisco Boarding House