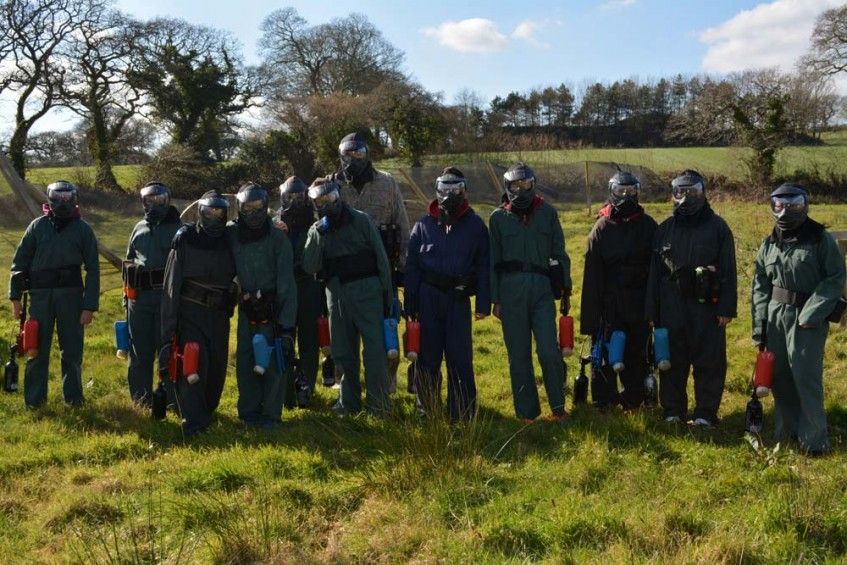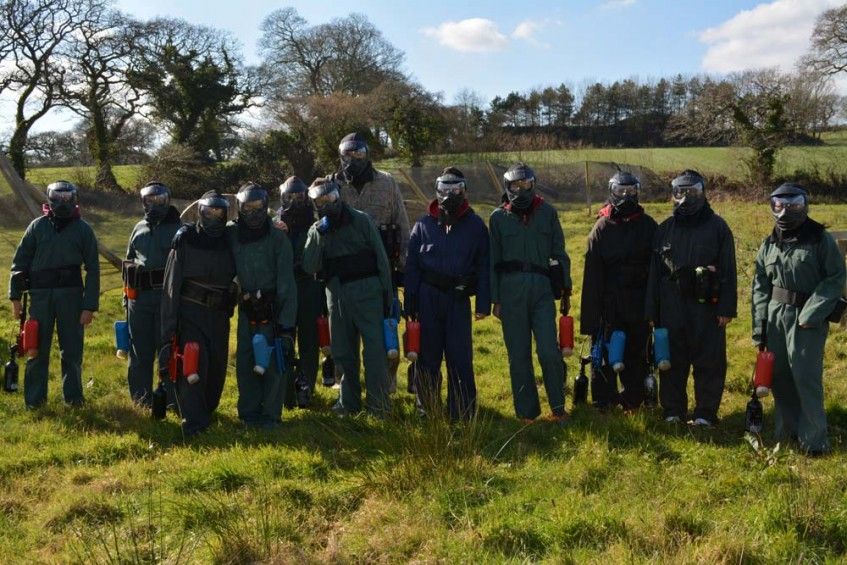 After a busy first week back at school everyone has settled back in to life here at Poltisco. During the week we have had torrential, constant rain which was beginning to dampen everyone's spirits (especially when we walked up to supper through the woods!). On Saturday, everyone was pleased to wake up to clear skies, and our busy weekend began. Chloe had her DT coursework day in school all day on Saturday so she left the house bright and early, along with Helena and Sadie who set off for Sheffield at 9am in the morning to take part in the final of the BBC Choir of the Year competition. It's a huge competition so it's very exciting that our girls are part of the Truro School Choir. It was quiet in the house though, with only a few girls left to enjoy the carvery in the dining hall on Saturday evening.

It was gorgeous weather on Sunday- blue skies and little wind, which was good because we had arranged to go paintballing which would have been miserable in the rain! We set off after brunch, with Pentreve and one of the boys from Trennick. It was only a short journey as the paintball company is based on a local farm. After getting kitted up and listening carefully to the safety briefing, our girls headed in to the paintball enclosure. They had target practise first, and then went to war. Inevitably, there were a few short-range hits and the girls are sporting a few bruises this evening. It got pretty muddy in the field, and our usually glamorous girls were almost unrecognisable in masks, baggy overalls and covered in mud and paint splatters.



We returned home at around 3pm, and booked our tickets for the Charity Concerts this week. The Junior Concert is on Tuesday and we are looking forward to seeing the acts, especially Sadie singing. The choir trip returned home very late so there will no doubt be some tired faces tomorrow!


Written by – Nancy Kenward, House Parent at Poltisco Boarding House