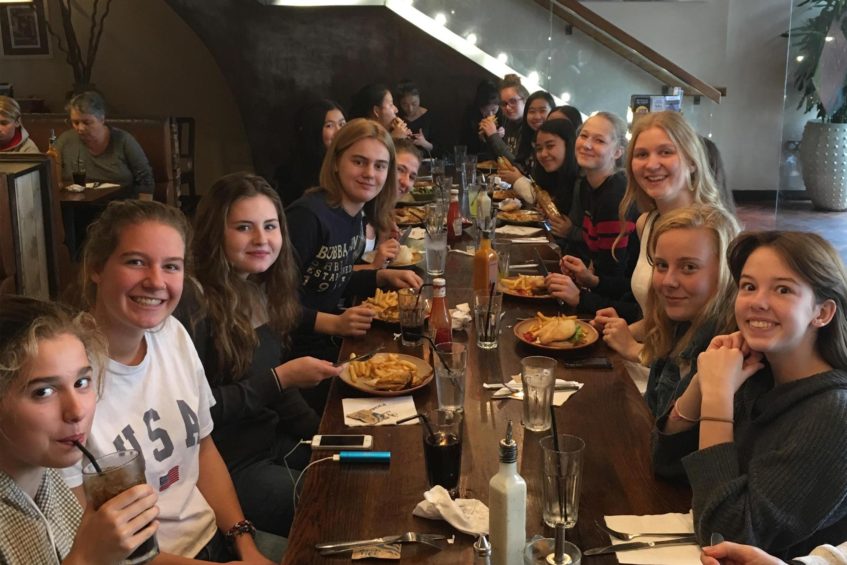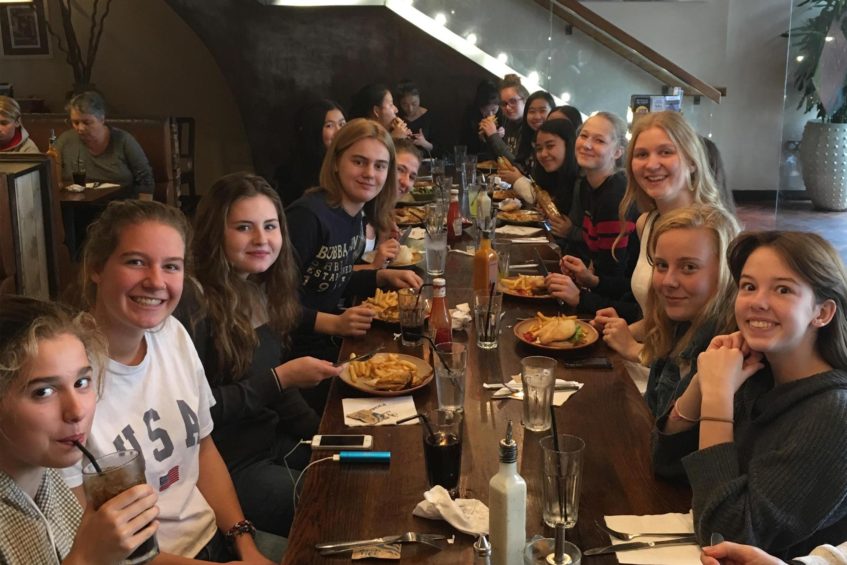 It has been a quiet week in Pentreve House although after school on Friday the girls certainly made up for it!
Alex and Melanie rushed home to pack their bags, as they had to get ready for their exciting trip to London. Nana, Katie, Amy, Issy, Palu and Martha went to the Hall for Cornwall to watch Geko: The Wedding with the Drama Department. They thoroughly enjoyed the performance and felt compelled to give me a rendition of it when they returned!
On Saturday morning the girls got up bright and early and headed up to school to help with Open Morning. During the morning the girls impressed the visitors with their knowledge of the school and the standard of their English. They were excellent ambassadors and they did the boarding community proud!
The wet weather on Saturday did not stop some of the girls from going into town and visiting the gym. The others were happy relaxing in their rooms watching a film or revising for their assessments (I promise I didn't set up the photograph, they were actually revising in their free time!)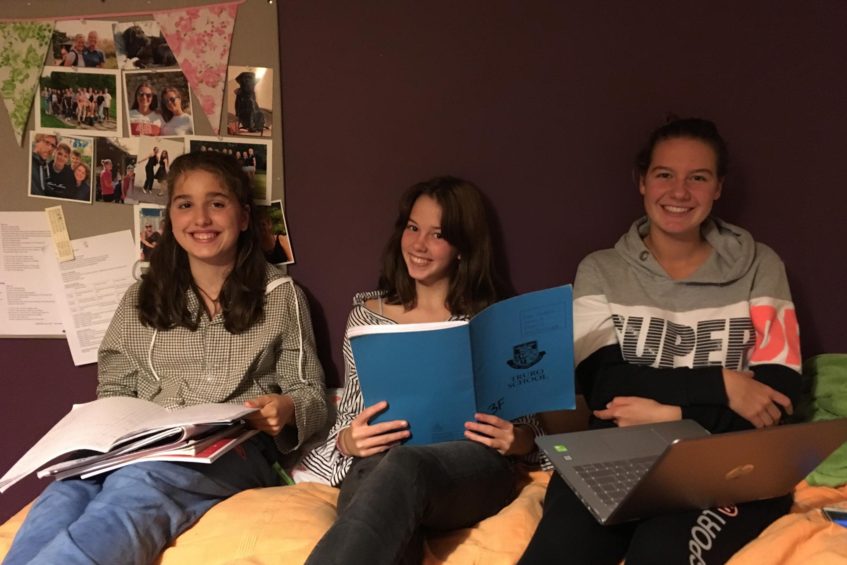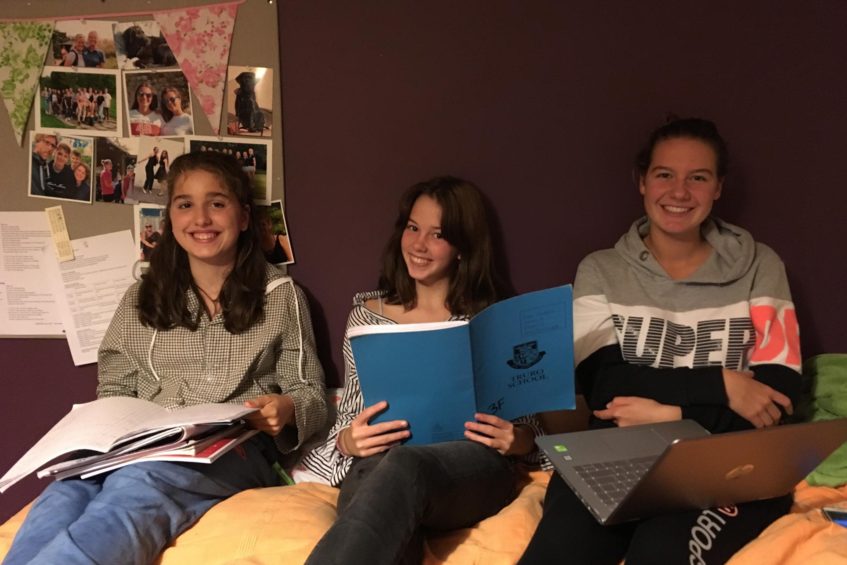 On Saturday evening, we sat down to X Factor and ate the usual couple of pizzas and plenty of crisps! On Sunday we travelled up to Plymouth for the annual shopping trip. The girls enjoyed wandering around the shops and finishing the day off in Nando's.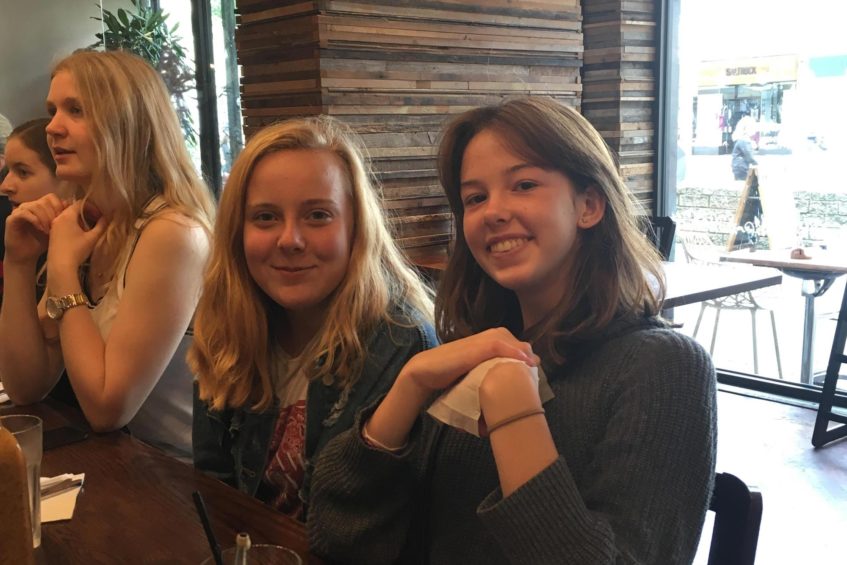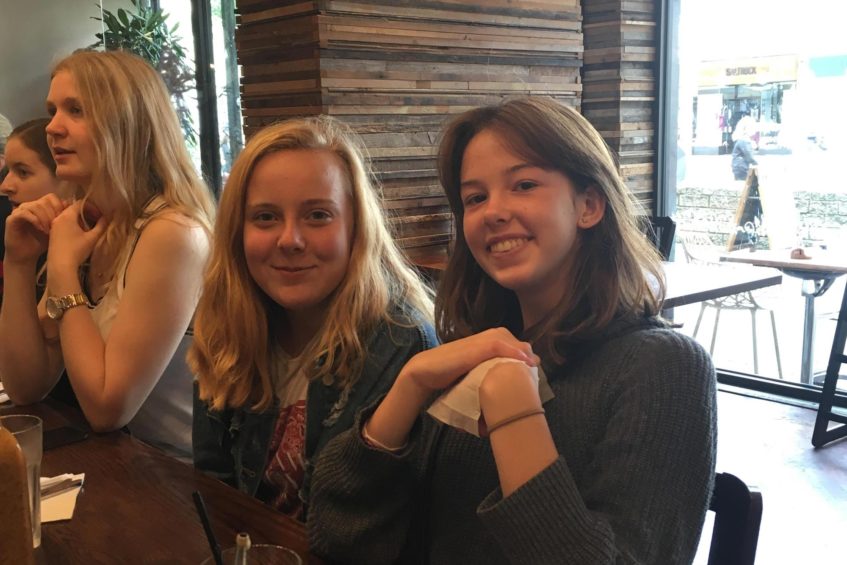 Best wishes,
Miss Hope
Resident House Tutor