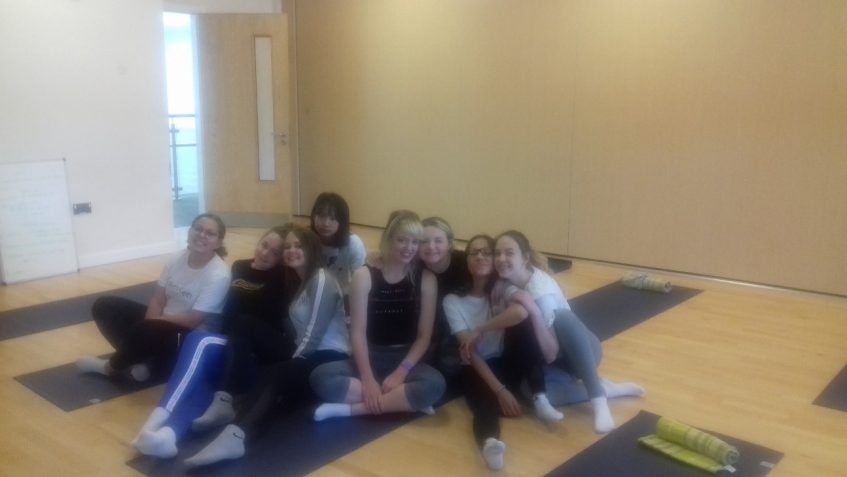 Pentreve Blog 8th of June
It has been a slightly tiring week for the girls in their lead up to exams next week but still full of fun. Freya and Delilah had beach volleyball at Carbis Bay on Wednesday, and Mariia, Uliana and Holly enjoyed their Wednesday afternoon weekly activity of horse-riding. Delilah and Freya also went along to Badminton on Thursday before dinner.
It was rather quiet in the house on Friday night as everyone settled down and got stuck into doing some studying. It was lovely to see some of them working in pairs to test each other and go through subject topics together.
On Saturday after brunch, we made our way up to the Sir Ben Ainslie Sports Centre for our yoga session while Delilah headed to town for some downtime spending time with her sister and brother. Our hour long yoga session included some trust exercises and breathing techniques (which of course had the girls giggling) as well as a lot of challenging stretches. Some of them were impressively flexible while there was also a lot of hopping around and falling over as they all were tested on their balance – which they found very amusing. The meditation section at the end was very calming and the deep breathing really helped to relax everyone. It was a nice sort of break and reset before heading back to the house to get back into some revision.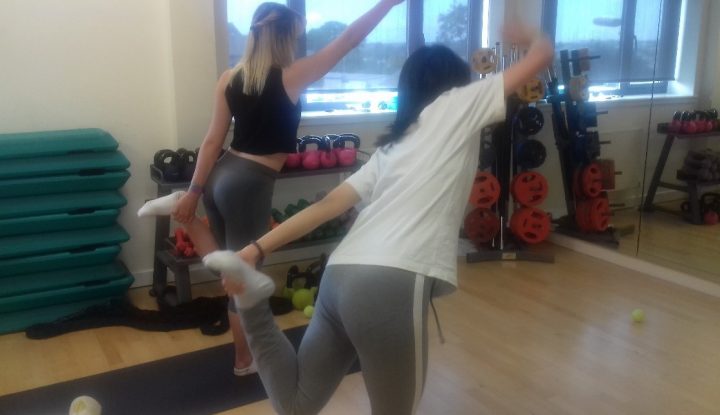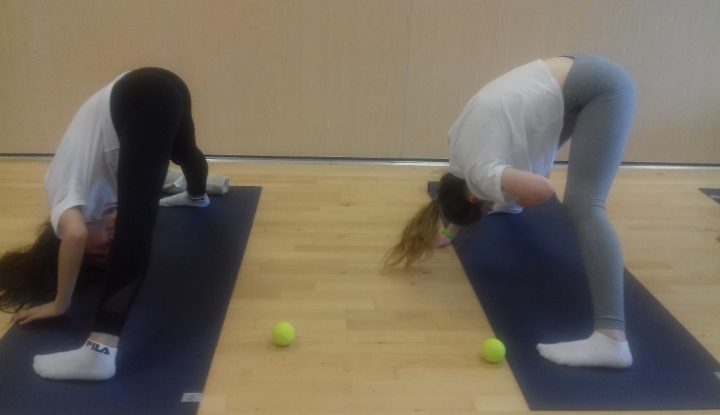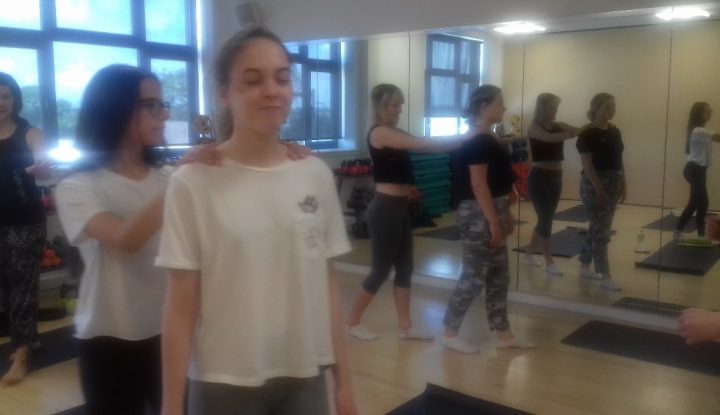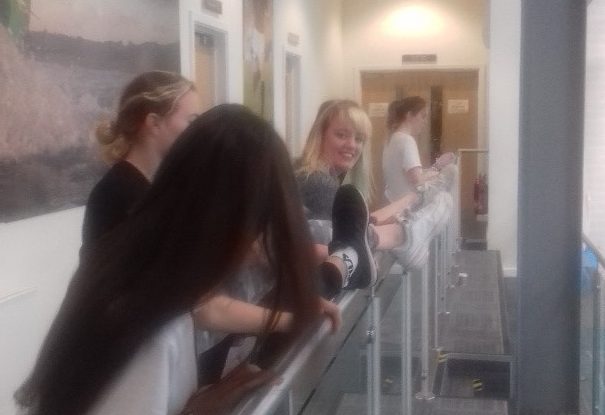 On Saturday evening, we were joined by the Poltisco boys for a movie night social. The common room was filled with food, laughter and people but they only got about halfway through a movie because they just kept chatting. They enjoyed a bit of soccer and had a lot of fun running around outside, kicking the ball before the boys headed back to their house at the end of the evening.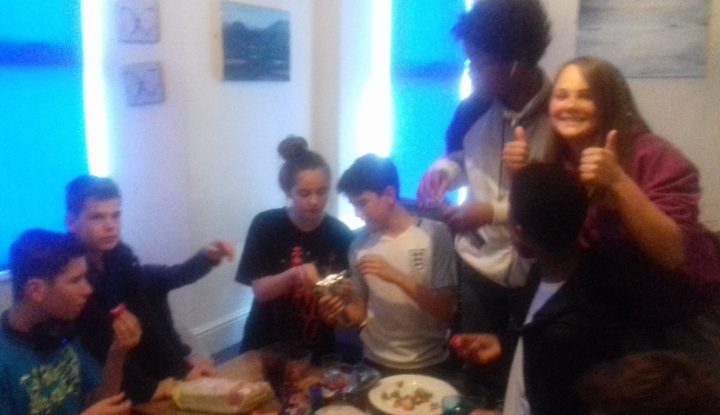 After Sunday brunch, Holly went out to spend time with her grandmother for most of the day which was nice. Katie returned to the boarding house around lunchtime just in time to join everyone for the Inflatables session at the pool. The session was an hour long and it was very entertaining to see everyone trying to cross the blow up obstacle in the pool without falling off. The weather had been quite sunny all day, but of course, as soon as we stepped out of the pool building, it was bucketing it down with rain and we had to make a quick dash back to the house. There was a bit of time to shower and get warm and do some schoolwork before the boarder's tea.
Afterwards it was time to start getting ready for the busy week ahead, clean rooms, and finish any bits of revision before bed.