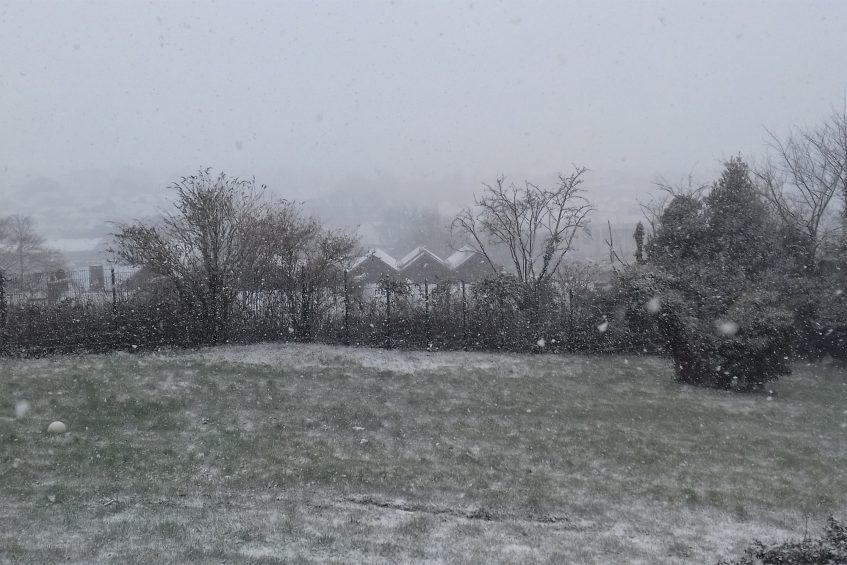 After waiting for 8 years, snow finally fell in Cornwall!
There was a lot of excitement and anticipation around school at the start of the week as it was announced that there could be a school closure due to snow. When the first flake of snow appeared in the sky on Wednesday morning, the students could not believe it. At 11.00am the school closed, which meant that the girls were able to finally play in the snow.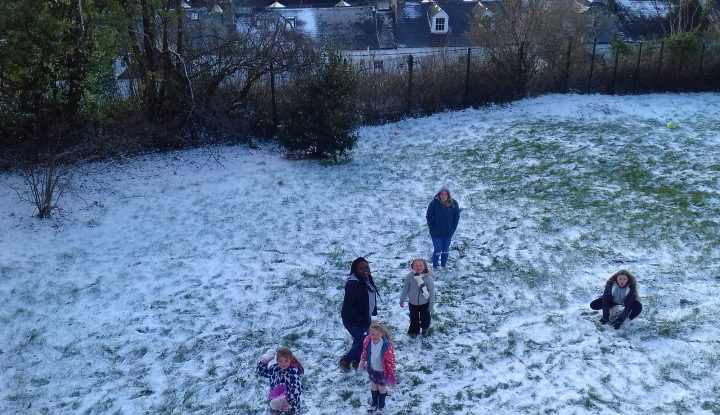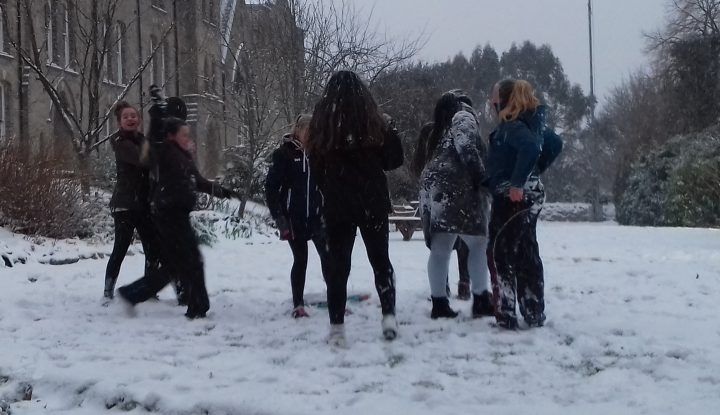 Unfortunately, by Friday morning, the snow had disappeared but at least the girls had made the most of the snow. The highlight of the past couple of days for me has been the girls singing at the top of their voices outside my window singing 'Let it Snow' whilst bombarding me with snowballs!
During of the rest of the week the girls have been completing their snow work, playing in the snow, working out in the sports centre or visiting town. Before the snow arrived, they all enjoyed watching the Junior Charity Concert on Tuesday evening with Mrs Kenward. Today, both the junior and senior girls went for a meal out to Hubbox and then for a game of bowling. Nana came away victorious followed very closely by Amy.
The girls really do get along very well and as I write this blog, they are all watching a film together in the common room eating their usual snacks.  I think that this is the longest they have been in each other's company and they are all still friends! It just shows how strong the friendship are in the house.
Best wishes,
Miss Hope
Resident House Tutor, Pentreve House