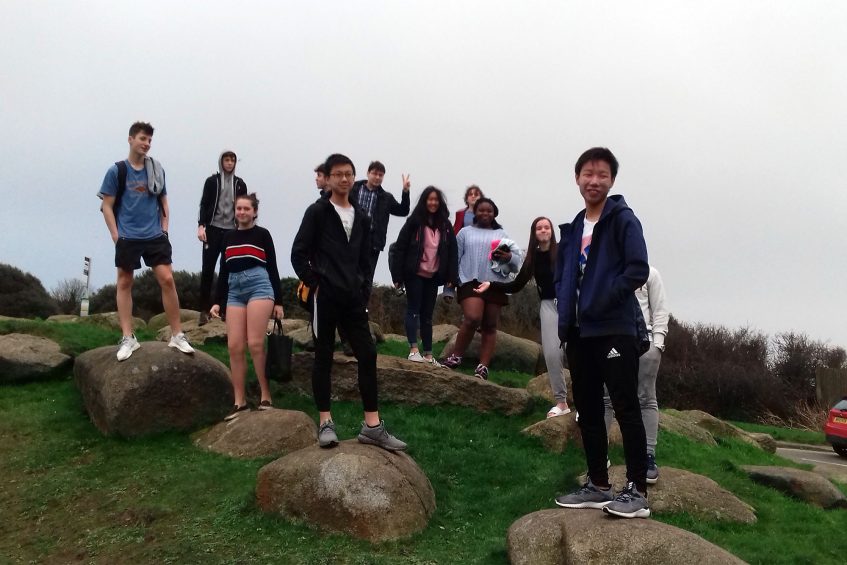 Well, it has been a fairly normal week here in Pentreve.  As usual we have had some flexi boarders in to stay, including a girl who will be joining us from another school next term.  Cerys was very helpful in showing her around and soon will no longer be the newest person in the house!
Rehearsals for next year's West Side Story continue apace – the auditions are soon – and Freya has joined the company for the Junior play, Gulliver's Travels.  Amy has been learning stage combat and Emma and Amy have taken up roles on the School's Food Committee.
It's been a really quiet weekend though, with only a few girls in this weekend.  Whilst Freya went to a birthday party on Saturday afternoon, Nana and Alex went to the cinema.  I was then "treated" to lots of singing on Saturday evening as we watched the tv talent shows.  On Sunday we went swimming at the Ships and Castles leisure centre in Falmouth with Poltisco House and the boarders had a great time going down the water slide as many times as they wanted, surfing in the wave machine and lazing around in the Jacuzzi.  Understandably, we weren't able to take photos in the swimming pool but here are those from Pentreve and Poltisco who came on the trip.  We rounded off the outing with a trip to McDonalds where a great deal of thought went into each person's menu choices!
Next week we have Freya's birthday coming up, tests start in most subjects and at the weekend all the boarders will be taking part in a Mental Health Awareness Day in which we have professionals from various fields coming in to run workshops with each house.
Miss Broadhurst