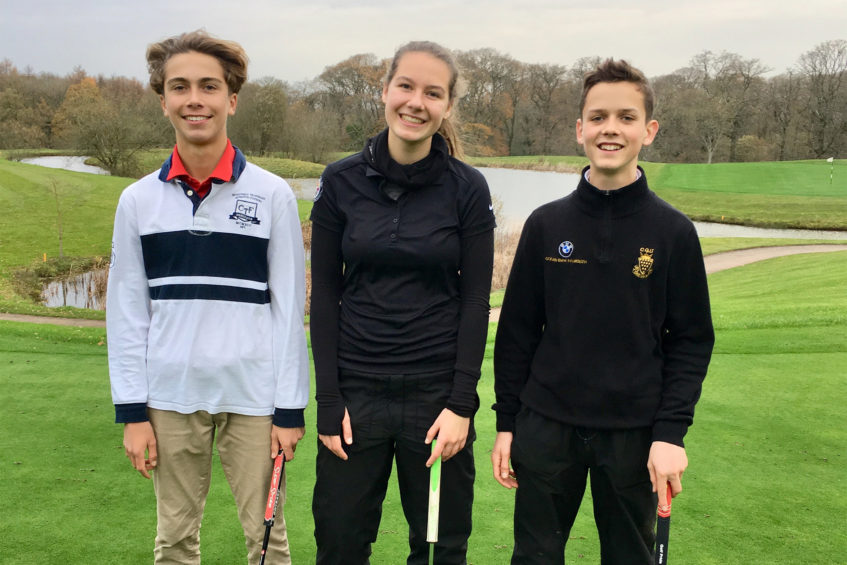 It's certainly been a busy week!  Palu finally got to play in a golf match after the last two were cancelled due to the weather.  She went up to Millfield School in Somerset (which is really well-known for Sport) and won!
Amy, Alex and Freya have had a really busy week, first rehearsing then acting and dancing in five performances of The Snow Queen.  We all went to watch them last night (a second time for Nana and Palu) and I was really impressed by the amount of work the whole cast and crew had put in to the production.  I understand that now it is finished rehearsals are going to step up for next Autumn's West Side Story which involves even more of the house – Emma, Katie, Nana, Alex and Freya – they've already been rehearsing the dancing since this September!
On Friday night we were invited over to Malvern.  The Christmas festivities are now officially underway as the girls were treated to lots of Christmas food (including reindeer ice-creams and we had a Christmas quiz won by Martha and Eva with Sophie, Hannah and Emma from Malvern.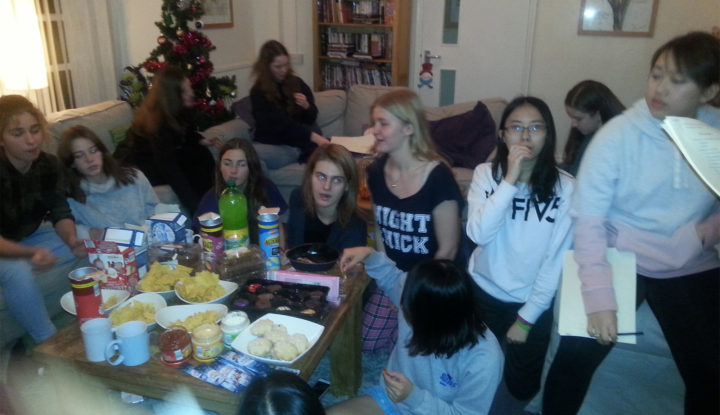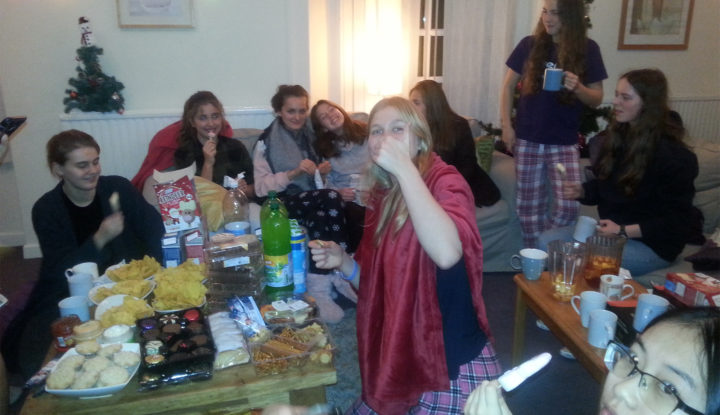 Next weekend Christmas starts in earnest!
Miss Broadhurst