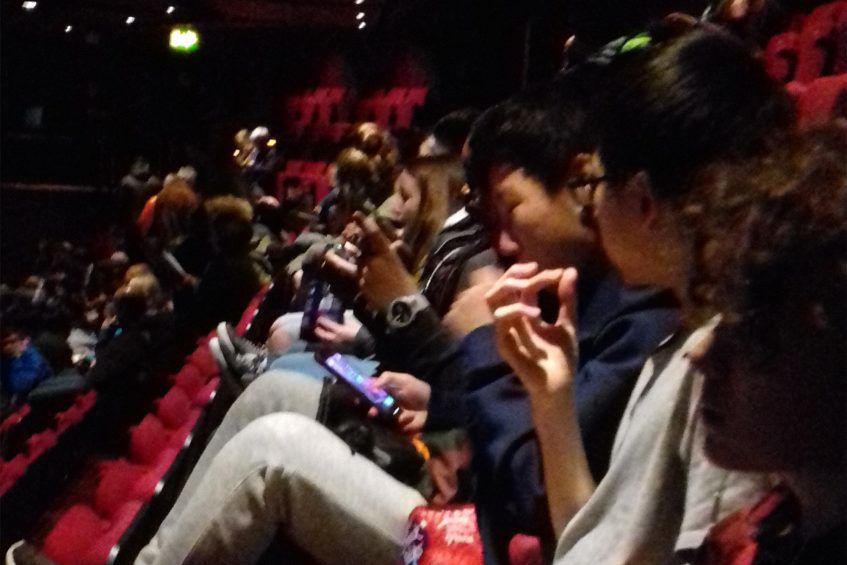 Well, it's been another busy week and the girls were straight back into all the hustle and bustle of school life after the half term break.
Nana, Emma and Freya have been busy auditioning for next year's school musical, West Side Story – and by auditioning I mean acting, singing AND dance auditions which finished well after 6pm on Friday!  Hopefully we'll find out soon if they've been successful. Luckily we don't have to wait until the Autumn to see everyone's talents on display as we have Alex and Cerys performing in the Shakespeare festival next week, Freya is in the Junior play, Gulliver's Travels, and Amy has GCSE drama performances coming up too.  On the musical side of things, Katie had to perform as part of an ensemble for one of the 5th year's GCSE Music practical (all good practice for her).
This weekend we went to a film festival being held at the Hall for Cornwall with Poltisco and Trennick Houses.  It was a collection of short films from the Banff Film Festival and they were all concerned with adventure sports.  Everyone certainly had their favourites from amongst the selection we watched. Alex particularly enjoyed the group of French people riding surfboards along a zip wire! We all agreed that the man free climbing up sheer rock faces in Colorado with no ropes and only clinging on by his fingertips was mad!  If you'd like to see what other films were in the festival the website is: https://www.banff-uk.com/ .  Hopefully the bad weather forecast for next week won't be anywhere near as bad as the snow in some of the films!