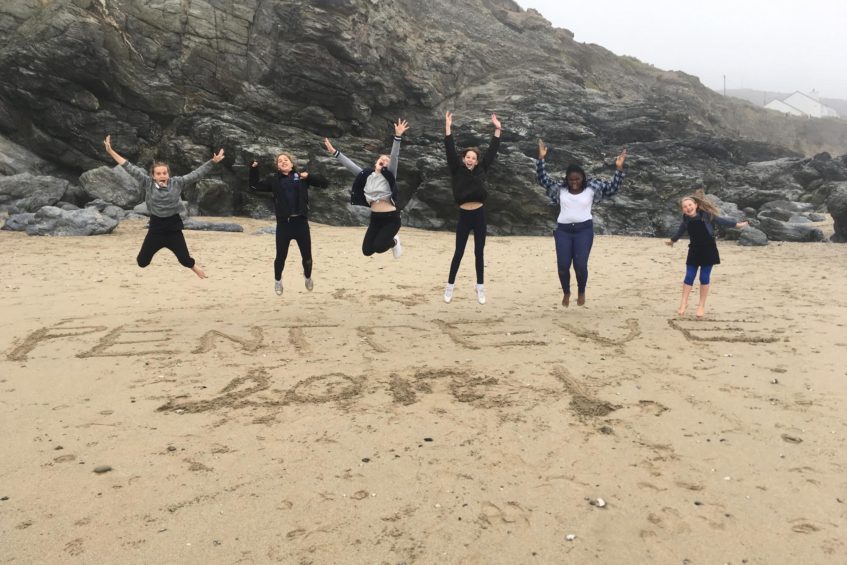 It has been a busy and enjoyable week in Pentreve House. The girls are getting on well and continuing to enjoy spending time with one another.
On Wednesday evening after prep they all went to their weekly swimming session and Eva has joined the swimming club! Katie has been incredibly busy with her Chorister commitments and performed in a concert earlier this week.  On Friday evening Mckayla, Nana, Katie and Freya went to the gruelling West Side Story dance rehearsals. The Head of Drama told me that the production will take place next year and in order for the dancing to be of a high standard the girls will need to attend the weekly sessions so that they can increase their fitness and perform the technical moves! I cannot wait to see them in action!
It has been a busy week for visiting flexi boarders as we have had Evelyn and Issy from the 4th Year and Rose from the 3rd year. We also have the pleasure of having Amelia Mi from the 4th year for the next 10 days, already she feels like one of the family!
On Friday evening, the girls settled down to an hour of prep and as you can see Eva made most of her down time afterwards!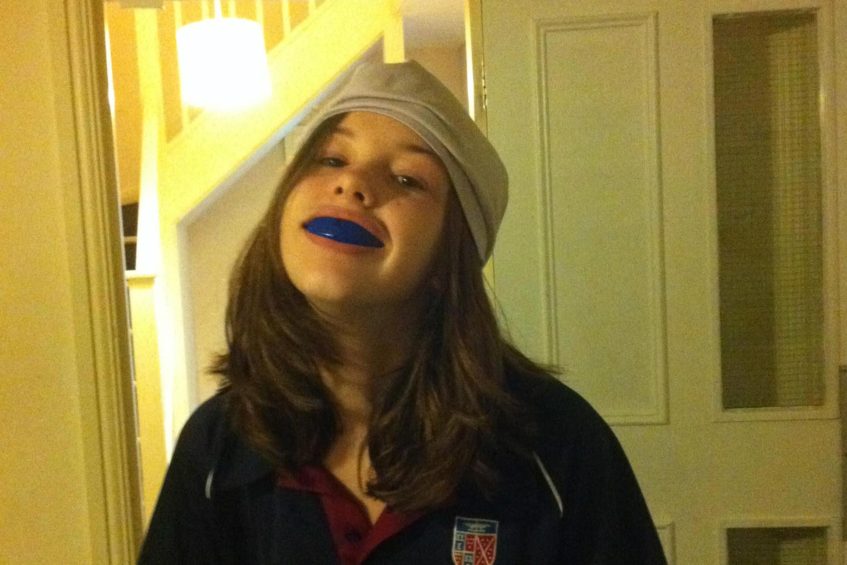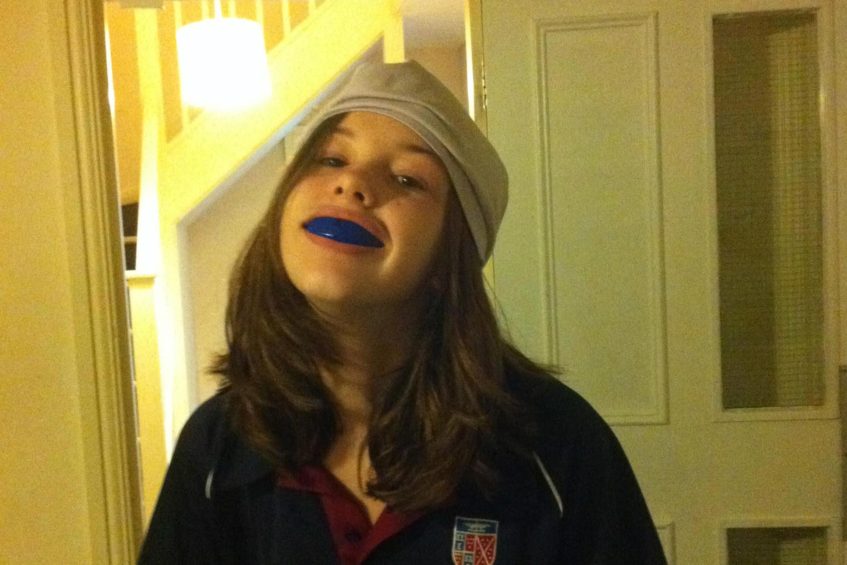 It was a beautiful day on Saturday and the girls made the most of it by going into town. Emma and Mckayla returned from their sleepovers and we all took a trip to Aldi on Saturday evening to buy some snacks and the ingredients for the 'Great Boarding Bake Off'. The Boarding community will be raising money for the charity Macmillan who support people who are facing cancer. The girls have decided to make a cheesecake and some Oreo balls, which I am sure will taste delicious. Emma has been nominated chief baker and did an excellent job of selecting the ingredients under quite stressful conditions!  On Wednesday and Thursday the girls will be busy in the kitchen making their cakes and I have no doubt that Mrs Broadhurst will be able to include some photographs in the blog next week. I will be on duty on Thursday and I am certainly looking forward to seeing the girls working together to create their cakes!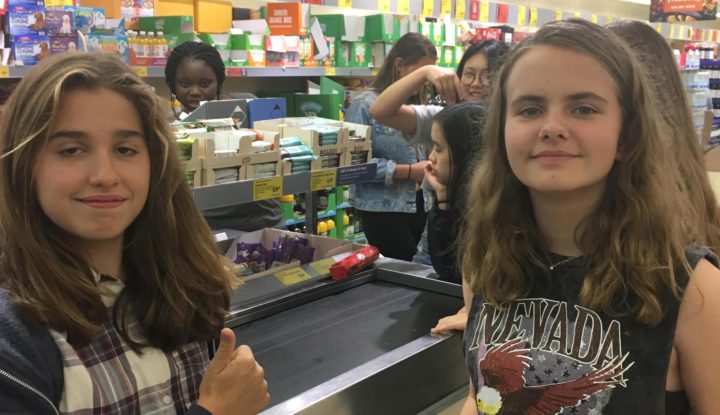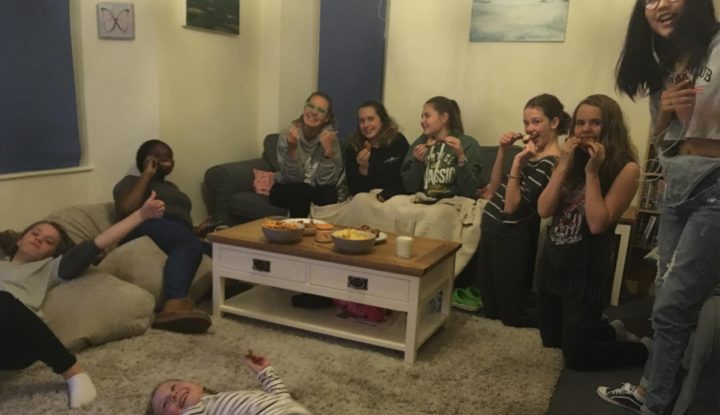 On Sunday, we were due to go surfing at Perranporth and unfortunately, the weather got the better of us again! Therefore, the junior girls and senior girls decided to spend the afternoon at Laser Tag. As you, can see from the photographs they had a fantastic time!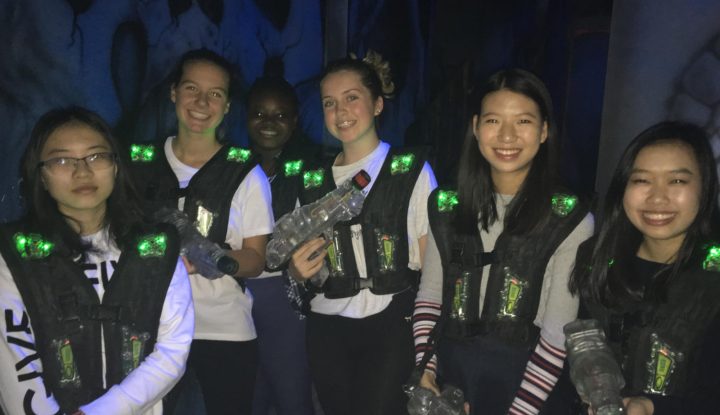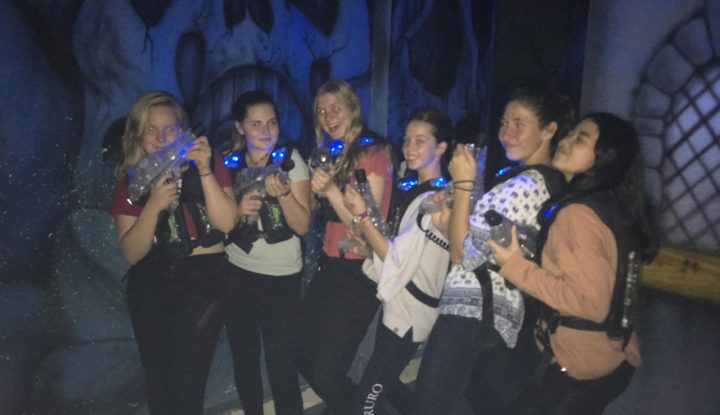 After Laser Tag we all visited Porthtowan Beach and indulged in an ice cream and a sandcastle competition. Given the time allowed the girls did a great job!
Best wishes,
Miss Hope
Resident House Tutor