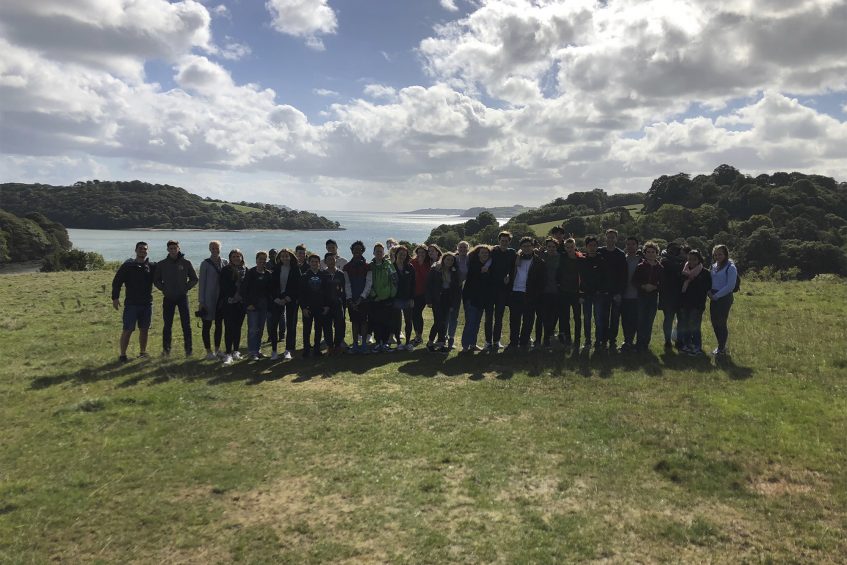 What a busy start to the term it has been!
The first three weeks have flown by, yet have also been jam-packed. We have welcomed Louise, Holly, Evie and Delilah to the house and they have all settled in very quickly to life both in Pentreve and in the wider school. I have been waiting for a photograph of all the girls lined up outside the house in their school uniforms but everyone is so busy that it's proved impossible to get all the girls in one place at the same time in their uniforms! Katie and Evie have choir practice every morning before school, Olivia and Holly have early morning swimming and after school everyone is busy with sports practices, West Side Story rehearsals and evensong to name but a few of the girls' commitments. Our other new addition to the house is Mr Jack Webb, our PE graduate who is on duty on Thursday evenings and during the day every other weekend.
Unlike last year, the weather has been more kind to us this September, and so we have managed to get out and about. During their induction weekend, the new boarders went to Swanpool beach near Falmouth where they enjoyed water sports and ice creams.
Each weekend has been a little different. We have been bowling (including lots of nachos and garlic bread – eating seemed to be far more important than finishing the game!), and then last weekend all the boarders went to an adventure centre near Falmouth to take part in some team building. This included taking part in activities such as raft building, rock climbing and abseiling.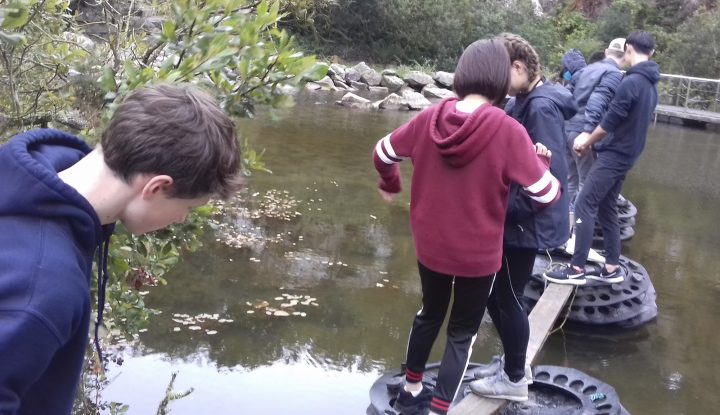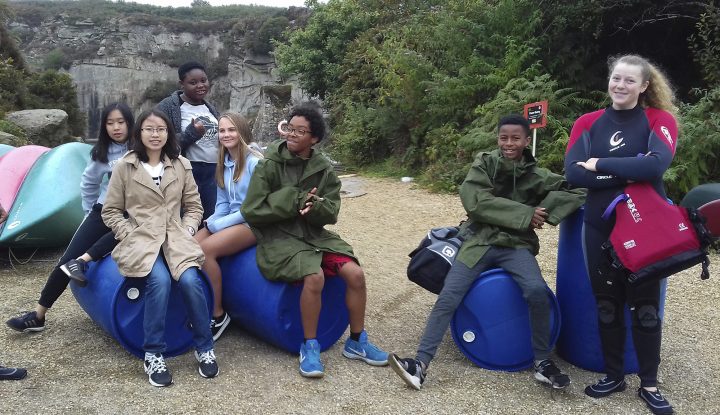 This week Katie had her first solo in the Cathedral with the school's Camber Choir. I'm sure it'll be the first of many and it won't be long before she has a solo with the Cathedral Choir. She sang beautifully of course!
Today we visited Trelissick, a National Trust property on the River Fal, with amazing views out to sea. Our main reason for visiting though was to give all the boarders the opportunity to try and proper Cornish Cream Tea! Unfortunately Freya insisted on making hers the Devon way.
Once again it's Sunday and the girls are all busy preparing for next week – changing beds, tidying their rooms and finishing off prep.