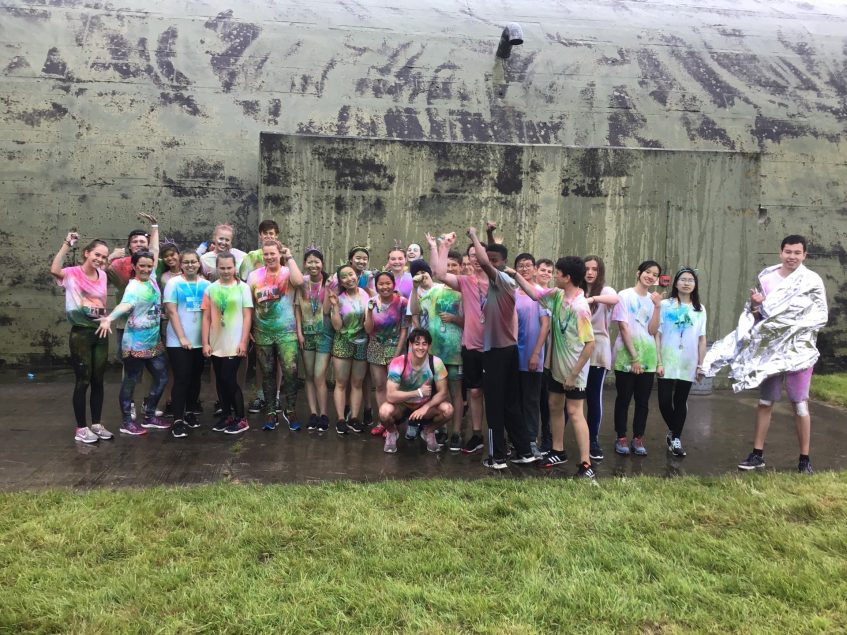 Pentreve House Blog (23rd of June)
Another week done and dusted!
We had both Mckayla and Rose in this week from Monday to Thursday as flexi boarders which was lovely. Katie and Evie were very busy all week with rehearsals at the Cathedral on Tuesday and Thursday. The Geology field trip on Tuesday meant that Holly and Louise were out of school for the day. On Wednesday night, the boarding house went to watch the three different performances in the Junior Plays that were being performed at school in the Burrell theatre which were all well done and very comedic. Thursday was quite busy with Delilah packing for Duke of Edinburgh before going out to dinner with Michelle for one of their last nights together. We had Lily in and Holly was out in town to see a movie. Delilah was up early for leaving on the bus for her hike on Friday morning.
On Friday night, most of the girls had a very chilled evening however, a few were busy packing and Uliana, Holly, Mariia and Diana went up to use the school gym.  Katie was out for her Cadet's session in the evening and was in for some of the weekend, which was nice! Unfortunately, she had a bit of hay fever after the training of crawling through the grass. She came home saying that the stealth exercise didn't go that well when she was sneezing the whole time! Michelle, Freya, and Olivia made the most of the lovely sunny weather as they moved the table into Pentreve garden and played a few rounds of 'banana-grams'.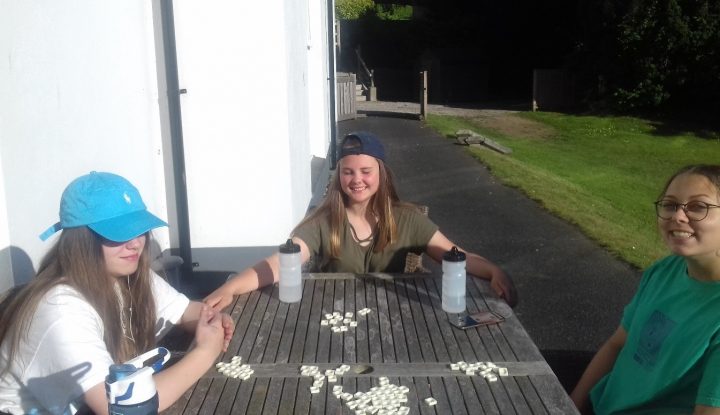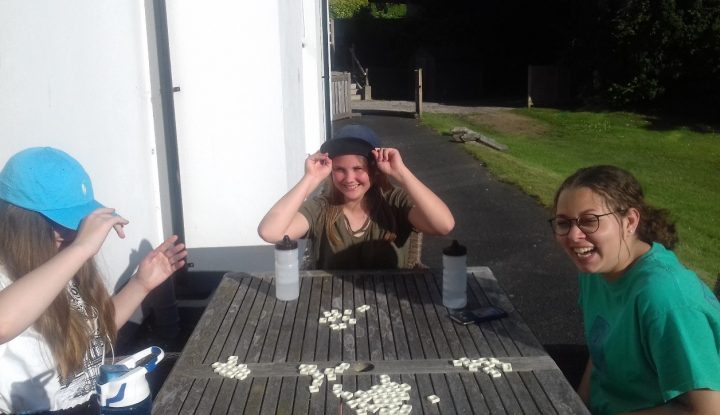 On Saturday, it was Holly's turn to head off to her DofE, so she was up early to meet up at the bus. After Saturday brunch, Louise was off to her Drama trip to Exeter to watch a play which she really enjoyed. Freya spent the day out with a group of friends and they went to see a movie in town. Olivia and Michelle soaked up some more sunshine as they went up the fields to watch the boys cricket game. Mariia and Diana also were out for a bit as they made their way to town for a couple of hours. Delilah returned from her hike and only talked of seeing dead squirrels and getting lost! Katie and Evie had rehearsals again, followed by the Summer concert and were back just after dinner.
They were up again for the morning service on Sunday, so it has been quite a busy weekend for them being back and forth! The rest of the house was also up earlier than usual as brunch was pushed forward an hour so that we would be in time for the Colour Run! Straight after brunch, all four houses hopped on the coach which took us to Newquay airfields. Unfortunately, the beautiful weather we had been enjoying all weekend did not extend to this activity. It was raining and freezing as we stepped off the bus. Everyone was given a white T-shirt to run in, so we had a group photo with everyone looking very clean at the beginning!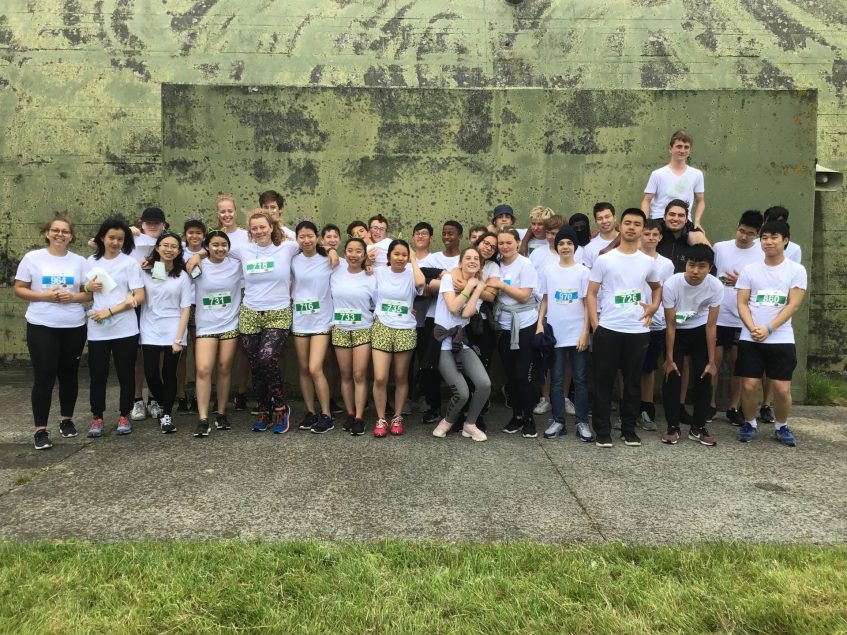 Everyone either ran, jogged or walked their way around the 5km course through colourful bursts of powder paint to raise money for the Children's Hospice South West.  It was great to see them laughing through the clouds of colour and racing each other to the next colour station. The shirts very quickly went from white to pink, to orange then green and blue.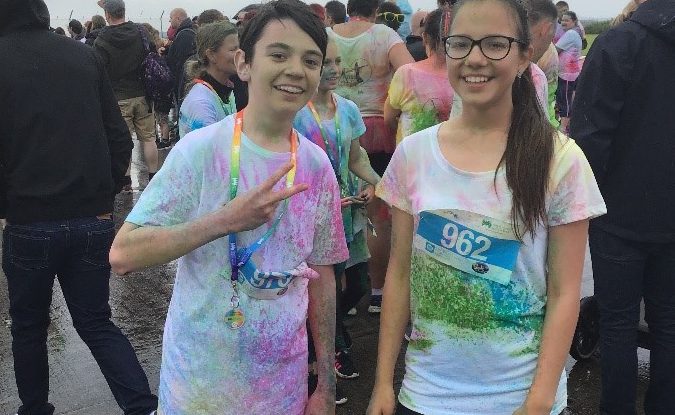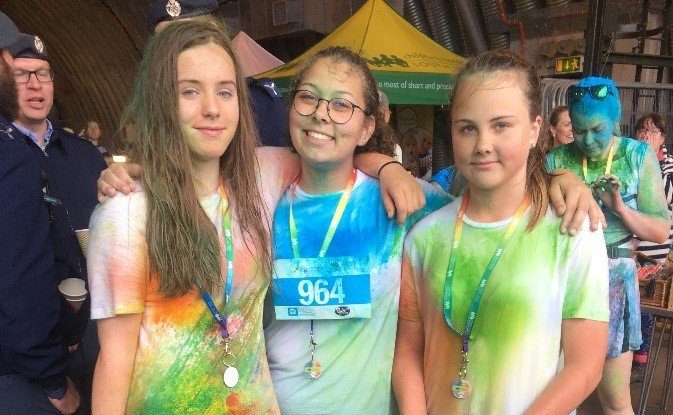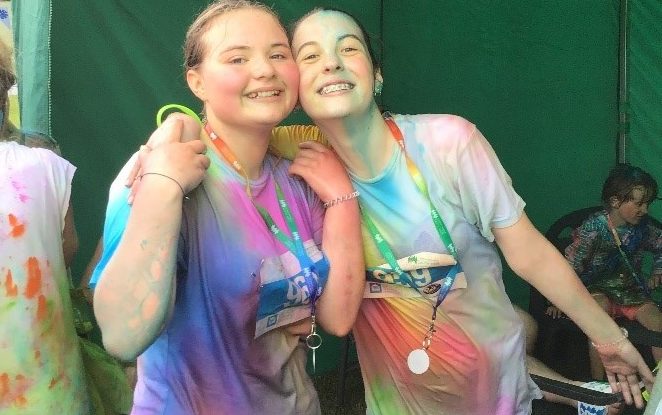 Despite the weather, they all finished with smiles on their faces and it was awesome to see they had really got involved and made it a very fun day.
It was awhile before everyone had finished and changed into their spare set of clothes to be allowed back on the bus! Despite some of the girls having opted to be sprayed by the fire engine there to clean off, the colour was still all over everyone's faces, in their hair and on their shoes. When we arrived back at school, it was a continuous cycle of showers before everyone was clean. Holly arrived back from her hike pretty exhausted, in time for the boarder's tea. The girls were very tired after dinner and the rest of Sunday evening was spent relaxing before getting organised for the week ahead. The girls did a fabulous job raising money on the run and it was amazing to see everyone give it their best and be so positive!