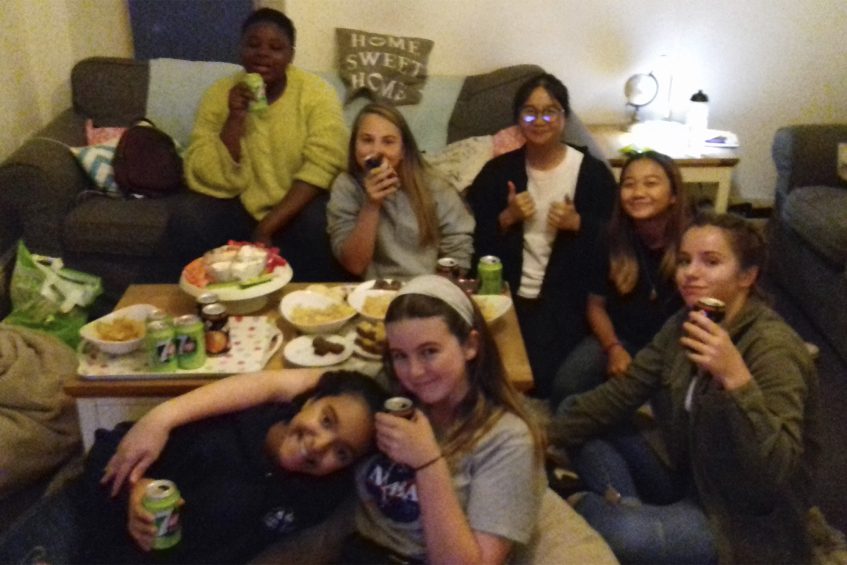 What a busy half term it's been!
It seems to have flown by, although it's 7 weeks since the first girls returned at the start of term.  We've certainly packed a lot in – bowling, trips to the cinema, cream teas, an adventure day in a quarry, a meal out in Falmouth with the boys from Politsco and helping at the school Open Morning.  We've also had the Boarders' Bake Off and used the new cookery school.  The girls have been busy swimming, singing and rehearsing for November's production of West Side Story.  Katie and Evie are, as I write, at St. Paul's Cathedral in London, preparing to sing there with Truro Cathedral Choir.
We have also welcomed several other girls to stay in the house over the past few weeks, including Aim and Aom, who came from Thailand to experience life at Truro for 3 weeks.