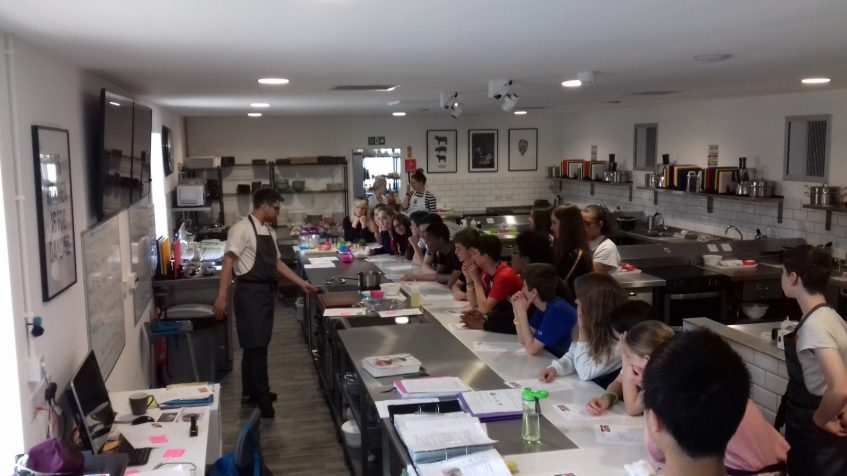 Pentreve Blog
The term has flown passed with only one more week to go before half term!
We welcomed Rose this week on Tuesday as a flexi boarder and it wasn't long before she was settled right in. It was a relatively busy week with schoolwork and revision time, but there still lots of activity with Katie and Evie at evensong, Rose and Louise on a biology fieldtrip on Thursday and Katie, Michelle and Holly on the same fieldtrip on Friday. Katie had cadets on Friday as well. Mckayla also joined the Pentreve House family on Friday and is staying till Tuesday. We hope that both Rose and Mckayla are enjoying their time with us and that they will come back and stay again soon!
Delilah was up early for her Duke of Edinburgh trip on Saturday morning as she got the school bus to the meeting point. Everyone else had a bit of a sleep-in before we headed up for brunch. Then it was time to head up to the Truro School Cookery School for a session there cooking a Summer Picnic. The girls were joined by the Poltisco boys and were there for a few hours making sausage rolls, layered salads, rice kripsie cakes and tear and share bread with olives and chorizo. The picnic was then enjoyed in the sunshine in the Pentreve garden with the boys while they kicked a ball around (until it went over the hedge!).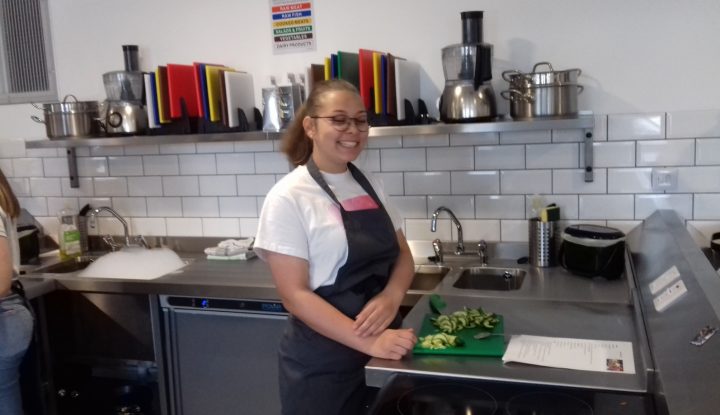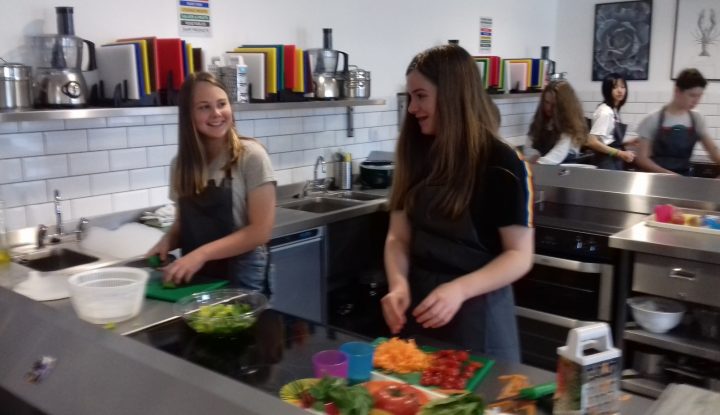 On Saturday evening, after dinner both the Pentreve girls and Poltisco boys congregated in the library for a Boarders Quiz! There were sections on General Knowledge, James Bond Songs, Guess the Movie and a Chocolate Quiz. It became quite competitive and it was very amusing to read the two teams different answers.
Later on, everyone gathered in the common room to watch Britain's Got Talent while munching on garlic bread, strawberries, cherries, blueberries, pizza, chips and salsa. There are a lot of yelling and pointing as the girls were ecstatic to see both Evie and Katie, our very talented choristers perform on stage with the Truro Cathedral Choir. They sang "Can You Feel the Love Tonight' by Elton John, with Simon Cowell commenting that "to actually hear all those leads and harmonies was fantastic." The girls were all very proud and excited when they watched the choir receive four Yes' from the panel of judges who thought the performance was so good they gave it a standing ovation! It was a very special moment.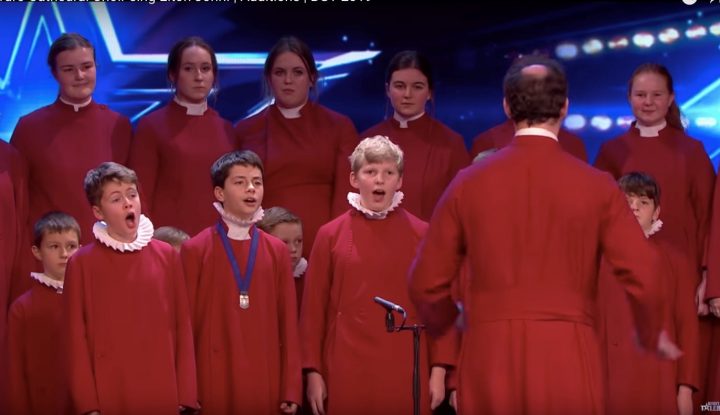 Sunday was a bit of a lazy day as the girls were quite tired and had a quite a bit of work to do. After brunch we did have a thorough clean of the kitchen, which ended up being a bit of a laugh as they all grudgingly packed the dishwasher. After the boarders' tea, we received the results of the quiz challenge between Poltisco and Pentreve. With just two points between the boys and girls, I'm happy to announce that Pentreve was victorious! The prize; which the boys were very envious of, was a pile of sweets which were shared out.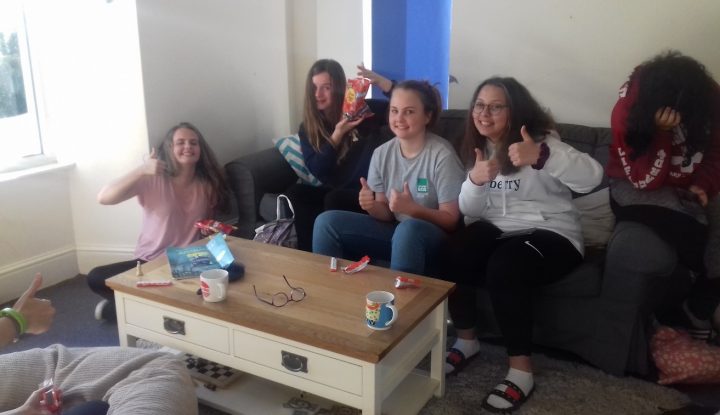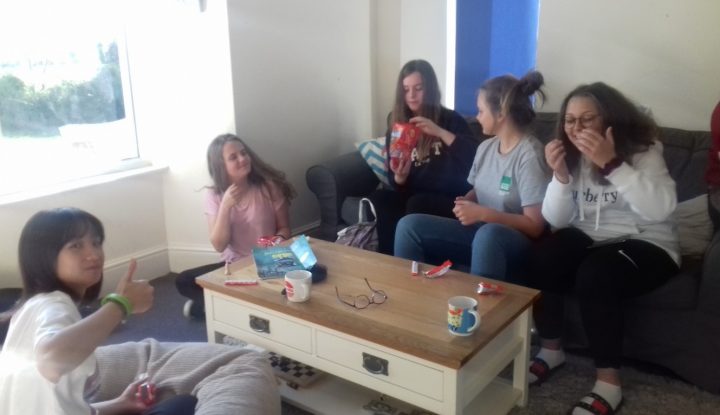 The girls took advantage of the last bit of sunlight on Sunday evening to get outside and have a play with the balls and they had a lot of fun chasing each other around the garden.
Eventually it was time to clean rooms, finish any homework and prepare for the final week of school before heading off to bed!