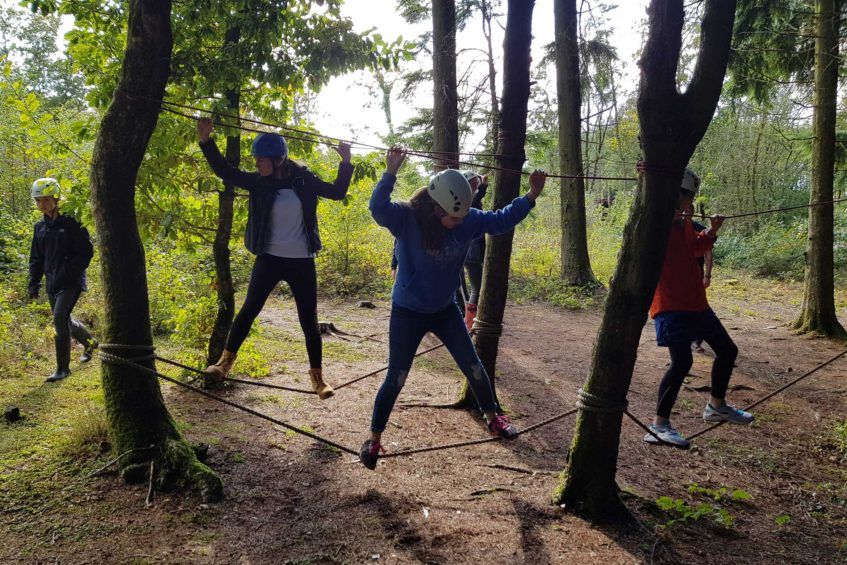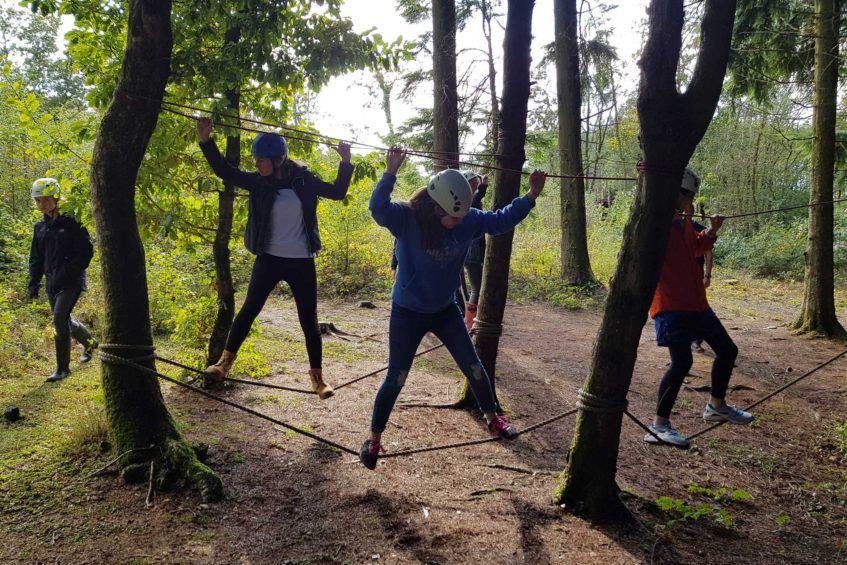 Well, it has been a busy week for us all in Pentreve as it was our first full week of lessons and that meant for some us (me included) getting used to the idea of a two-week timetable.  The girls have been super-busy all week.  From Monday to Thursday we do our prep in the school library after supper and then almost everyone has been heading off to the sports centre to go swimming, use the gym or play sport.
Unfortunately, the weather has been very Cornish this week so by the time it came to Saturday we were either forced indoors or trying to dodge torrential rain.  A few brave souls went into Truro to do some shopping and then we spent the evening watching the X-Factor.
Luckily today was sunny as we spent the whole day in Trenowth woods near St. Austell with the whole boarding community, learning how to survive.  The girls can now – tie knots, build signal beacons and start fires with everything from iron and flint to mobile phone batteries!  The highlight for most people was going around the rope course through the trees.  After a short lesson on a small, low rope course each team was set the challenge of getting as many people through a 100m long course, as many times as possible, in 15 minutes. In places the ropes were around 1.5 metres from the ground.  It was really lovely to see how confident the girls became as they went around the course and I was so proud of some people who conquered their fears.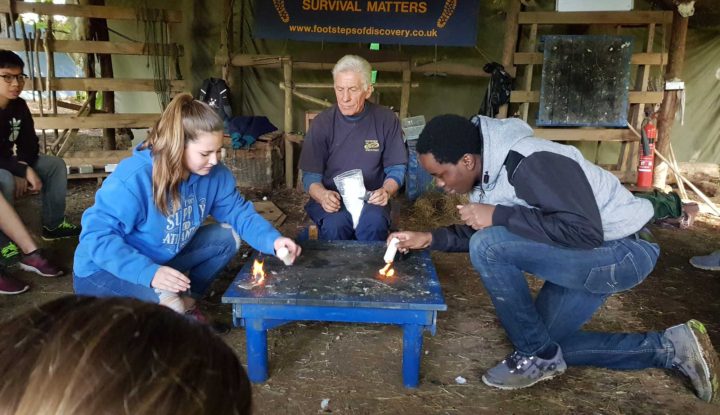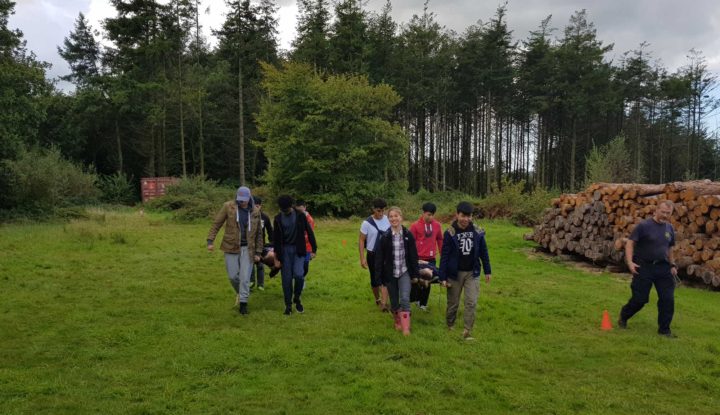 Next week the girls will hopefully be going surfing with Miss Hope after we were forced to postpone it at the start of term, and coming up we have the Great Boarders' Bake-off.