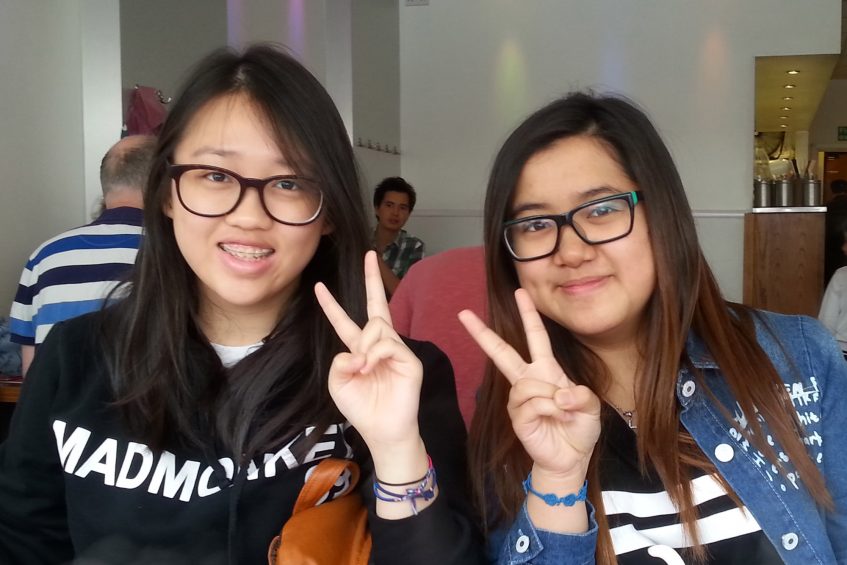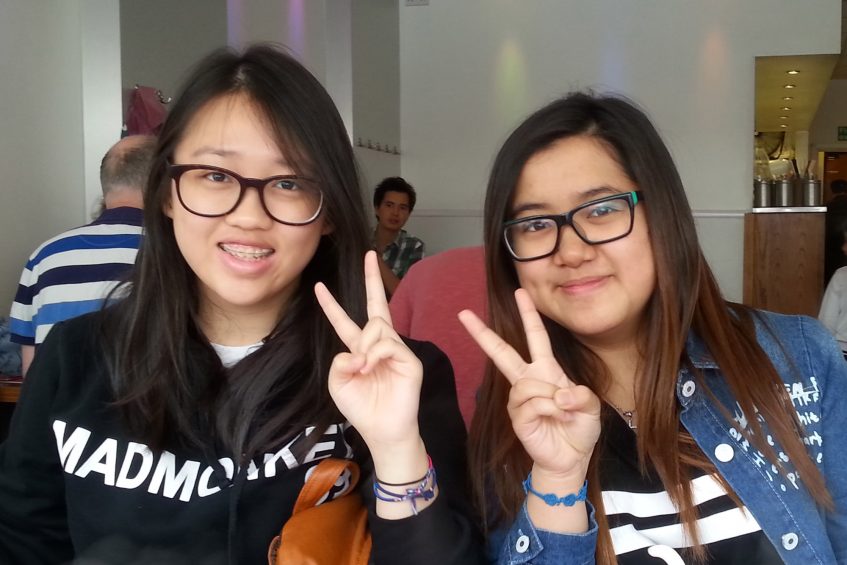 For many of the girls at Poltisco they are now in full swing of their GCSE exams. We are so proud of all the girls working so very hard during this time! With the beautiful weather this weekend it was also important to get outside and enjoy the fresh Cornish air.

On Saturday we set off in the car to Exeter for a day of shopping on the high street. After lots of shopping we went to the local Asian independent restaurant called Tyepyedong. All the girls enjoyed a mixture of Mei Fun Soup, beef Udon and chicken Yakisoba. Berit who had not used chop sticks before had a rapid induction to the art with Chloe and Cherry teaching her. She had almost mastered this skill by the end of the meal eating noodles and spring rolls with them. The girls particularly loved the tempura prawns and vegetables, delicious!

Meanwhile Helena had a special workshop on Saturday with the choir group The Sixteen. This group is one of the world's greatest ensembles with a special reputation for excellence and are busy touring worldwide. Helena was very lucky to have this opportunity and did spectacularly well.

On Sunday the weather was fabulous, a perfect spring day. The girls enjoyed spending some time outside, while Helena went to choir and Berit enjoyed the afternoon with friends from all the boarding houses.

This evening the girls will be getting ready for the GCSE exams next week as well as getting an early night after a busy weekend.