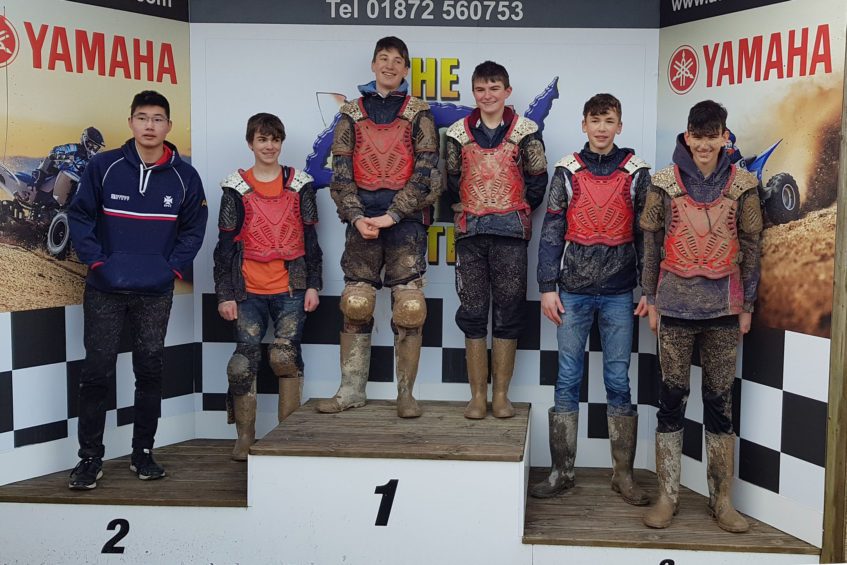 The boys have just enjoyed a really lovely weekend. They are all settling down to for prep and to get organised for school. This was after a great traditional Sunday roast with all the trimmings that was cooked for the boarders in the dining hall.
During the week, James and Dan were in football action against Newquay Tretherras School. In a gripping game both side had opportunities to score, Truro created far more chances, however could not find the back of the net and the game ended in a nil – nil draw.
Saturday Morning gave Alex an opportunity in the Bronze Duke of Edinburgh's training weekend to practice a number of outdoor skills for the groups' time on the moors later in the term. One of which was putting up a tent. This proved very realistic as it rained all day!
The boys were overjoyed during the evening as we were able to configure the new Netflix account to run in the 50' HD smart TV, to celebrate the boys enjoyed some pizzas and popcorn for a great movie night.
The boys also enjoyed connecting a computer to the Smart TV to enjoy a collaborative multi-player action/challenge game in the common room.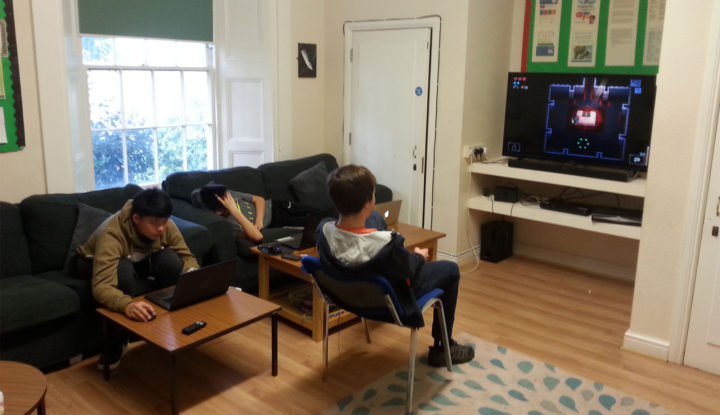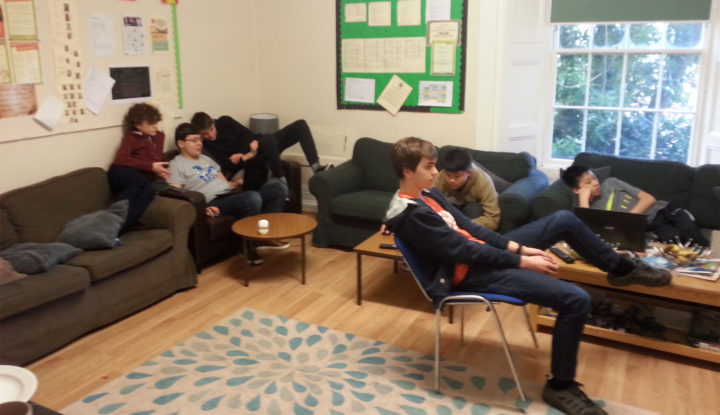 The Sunday outing was an actioned packed affair at the Quad Centre in Blackwater. The boys donned the protective equipment and after some instruction and a few training laps were let out on the course. After the rain of Saturday, the course was very challenging with many pools of mud and lots of standing water. The boys loved it (so did the teachers). There were many requests asking for this to be our weekly activity. Sadly, this is not possible.