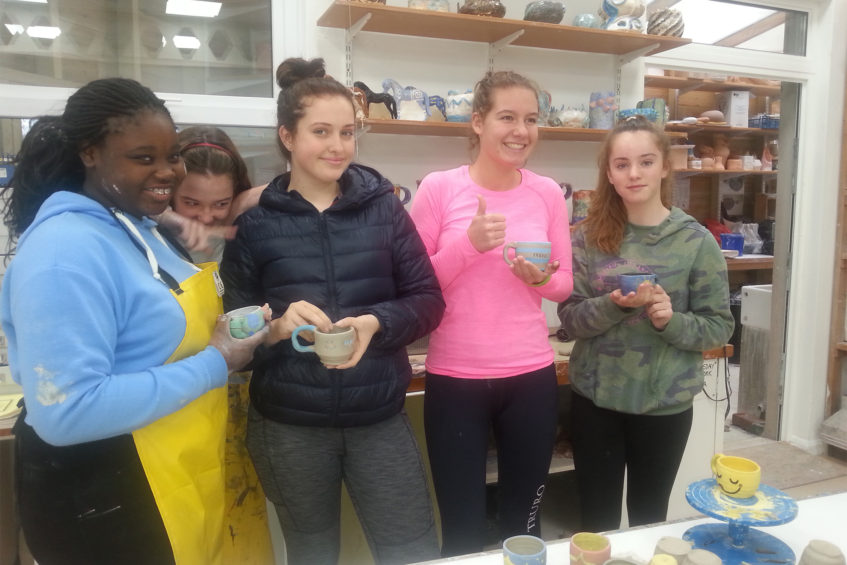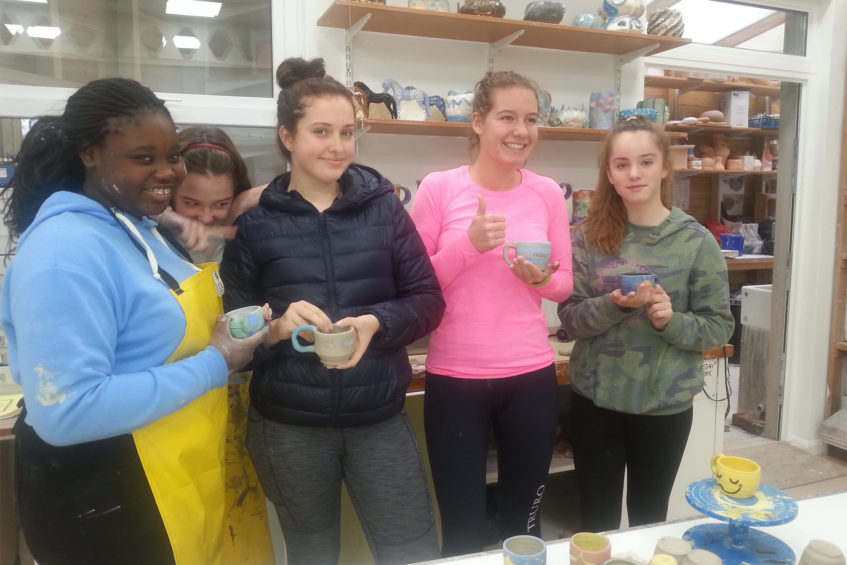 So after a great two week break all the girls have been very excited to see one another.
Of course, school has started again at its normal breakneck speed and it feels as if we've never been away – rehearsals for "The Snow Queen" are coming thick and fast and Alex, Amy and Freya have a busy couple of weeks ahead.  We're all looking forward to seeing the play and supporting them.
This weekend we were lucky enough to have a ceramics session with Mrs Joines from the art department, along with the boys from Poltisco.  Mrs Joines had some partly dried cups for everyone to decorate and to add handles to.  This involved using a variety of pottery-making techniques including applying glazes, using slip and pulling handles.   The girls really enjoyed the afternoon and it was the first opportunity some have had to use the ceramics room here at school.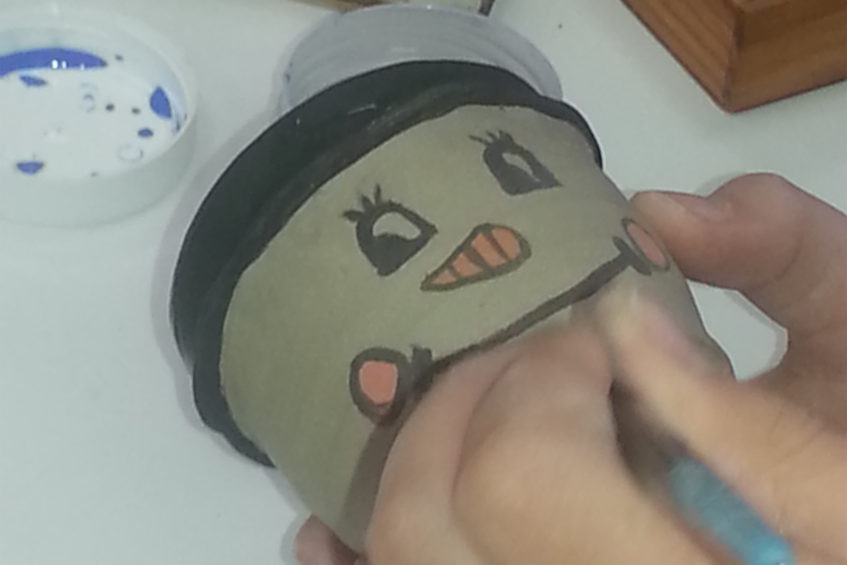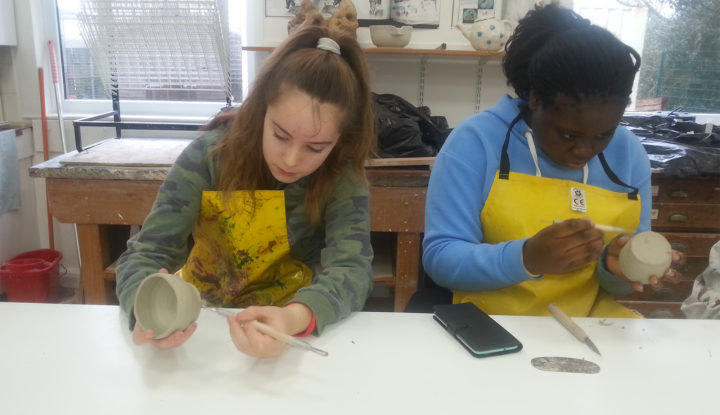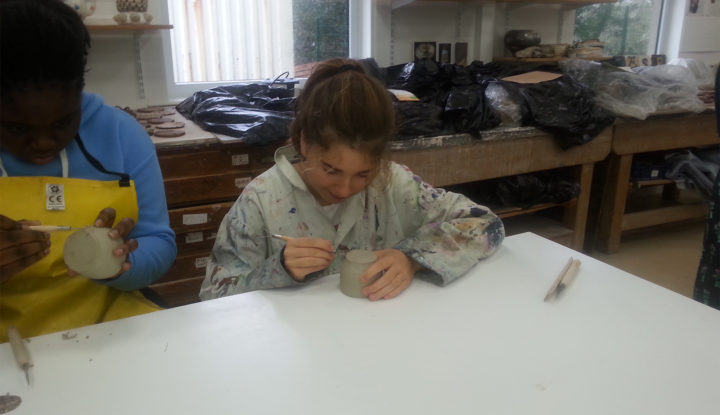 Some of the cups ready to dry and be fired – we will get them back in December!!
Miss Broadhurst