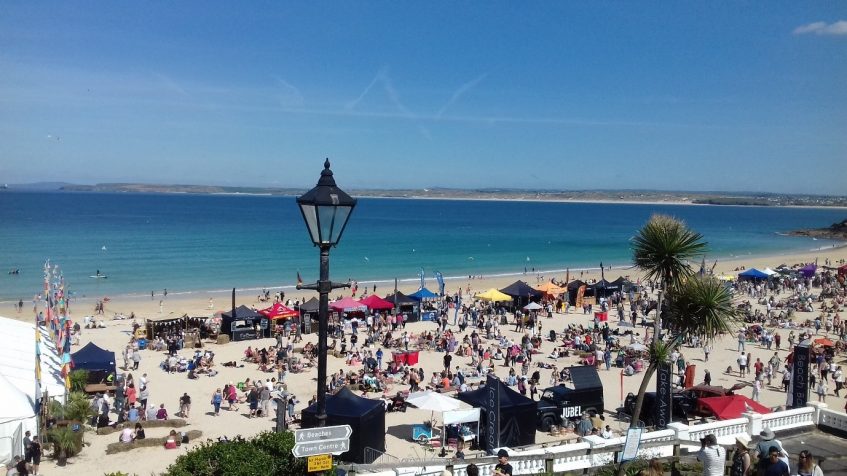 Pentreve Blog
Well, it's been a busy week, even though we've only had four days of school!  On Monday we took advantage of the Bank Holiday and a day off lessons to take all the boarders to Flambards, a theme park near Helston.  The girls enjoyed going on all the rides immensely, and despite the great weather the park wasn't busy so there were no queues to get onto the rides.  Most of them were far too scary for me, including this one!  If you look closely you can see some of the girls, waiting for the ride to drop suddenly!
As the weather has become a lot sunnier everyone has been taking the opportunity to get outside more often.  Here are Diana, Mariia and Uliana in the Pentreve garden the other day: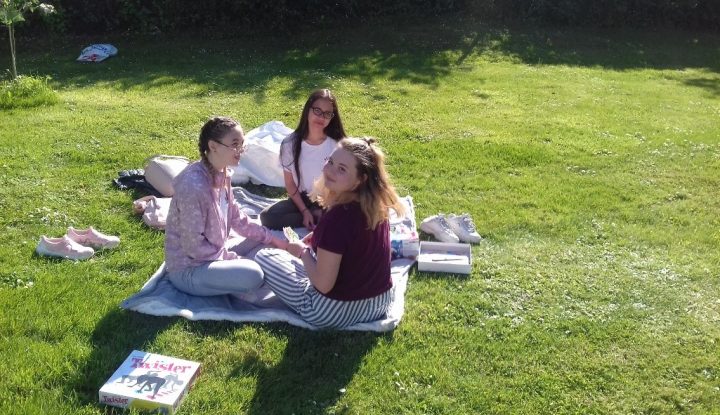 This weekend Holly went on her Duke of Edinburgh practice expedition, walking in North Cornwall and is now tired, but happy to have completed it.  Katie and Evie have been singing in two cathedrals today, the morning service in Truro and then evensong at Exeter!  The rest of us went to St Ives on the train.  We spent time on the beach, wandered through the town and had ice creams and some of the girls visited the food festival.
Best wishes,
Miss Broadhurst