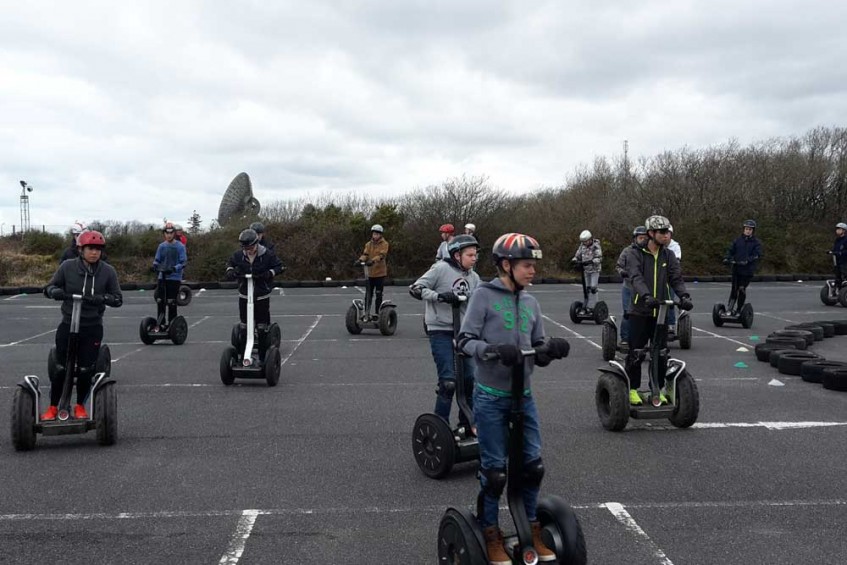 It is hard to believe that it is March already…and that Spring is here!..and now it decides to turn cold..!!

It also seems strange to be asking the guys about their travel arrangements for Easter already…but it is fast approaching..and much to the boys' delight..more grades or reports, more target setting!

This weekend was special on two counts; firstly it was St Piran's Day on Saturday and in the UK it was Mother's Day on Sunday.

Friday was the usual, with prep followed by activities in the Sir Ben Ainslie Sports Centre. We have had this facility for some time now and it is worth reminding ourselves how incredibly lucky we are to be able to use this as boarders in the evening and at weekends…what a magnificent facility..it gets a mention every week on the blogs, so for those who have not seen it I thought I might include some images this week..!

And so to Saturday and St Piran's Day, which is the National Day of Cornwall and named after one of its patron Saints. I suppose that in time honoured fashion we should have has pastys for supper, but it seemed there was not convincing the boys of this….and so my oven churned out copious amounts of 'chicken goujons' and pizza..perhaps St Piran had some Italian blood in him..!!!!

That said, I did offer the boys another very Cornish delicacy..scones with jam and Cornish Clotted Cream and this went down very well..and so I gave them after the chicken and pizza and the boys ate them really quickly!

Saturday nights feast was accompanied by the usual DVD.
After a nice lie in Mr Nicholas ensured that all the boys were reminded to make contact with their mums on this their special day..Mother's Day! I duly did the same!!

After a hearty brunch we headed off for the weekend activity..SEGWAY! We joined forces with Mr Lawrence and the senior boys boarding house Trennick as we headed off to Goonhilly, just beyond Culdrose Naval Air Station for some frolics on two wheels.

The weather stayed dry, although it was cold, some had never Segwayed before and some were old hands. Some had minor falls when they parted company with their Segway..in the relay where we had to nudge a cone with a ball on it, if the ball fell off you had to dismount the Segway, replace the ball and then negotiate the rope slalom..all sounds very straight forward..that is if you have not looked after your Segway and as you go to replace the ball it rides off by itself into the nearest bushes..bad luck Anthony!!!!! That said, we went 'on road' and 'off road' and all survived to tell the tale!

Below are a selection of images from the day, all done in the shadow of Goonhilly Easrth Station. Goonhilly Satellite Earth Station is located on the Lizard Peninsula in Cornwall. It's famous for many reasons, but perhaps most notably, for receiving the first ever trans-Atlantic satellite TV images, broadcast by Telstar, on 11 July 1962.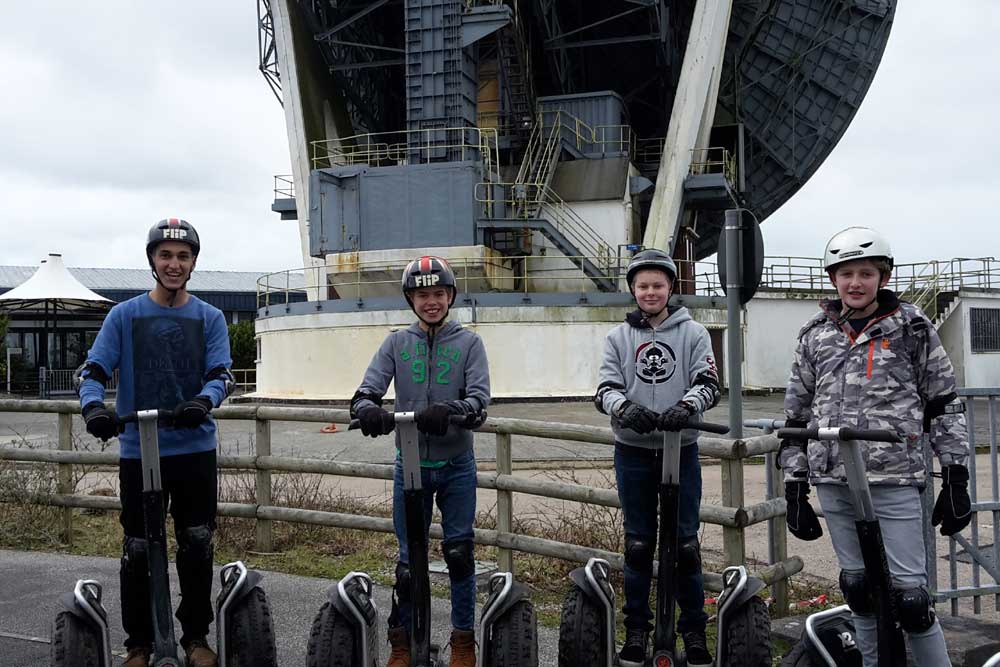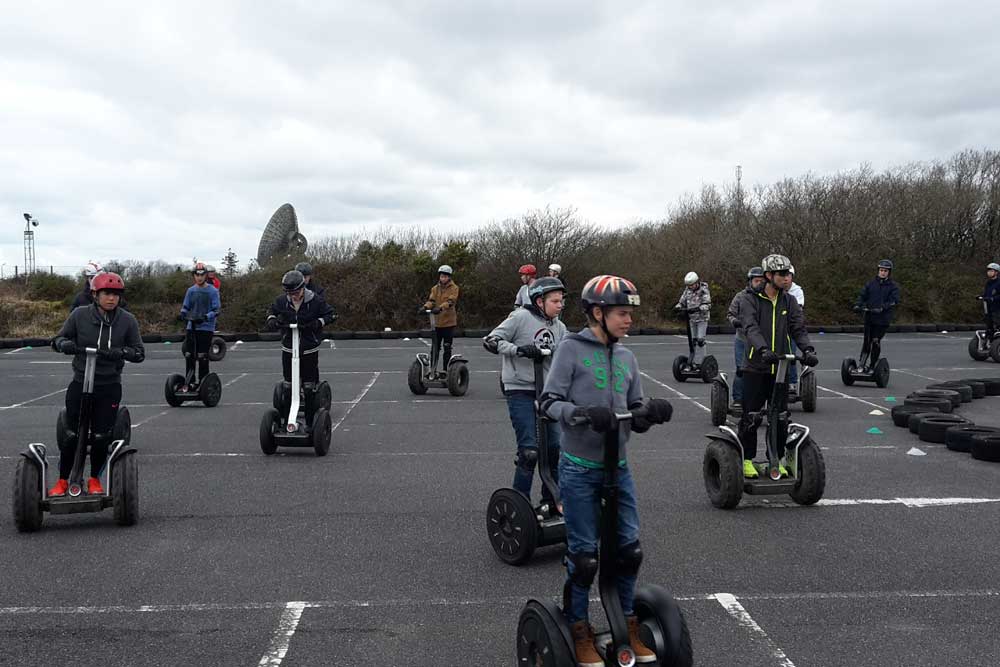 Sunday evening was quickly upon us and the chance for preparation for the week ahead..
Tune in next week for Mrs Mulready's blog..


M.Nicholas, Housemaster, Pentreve House