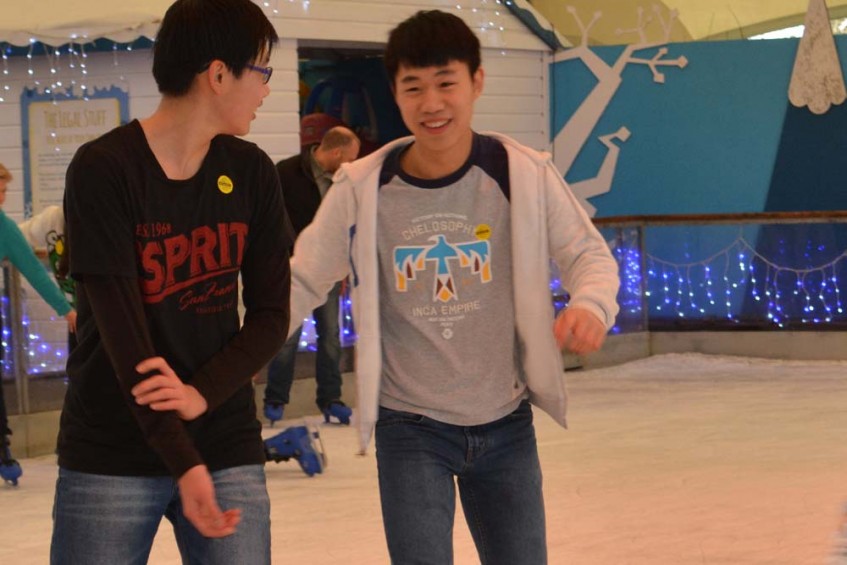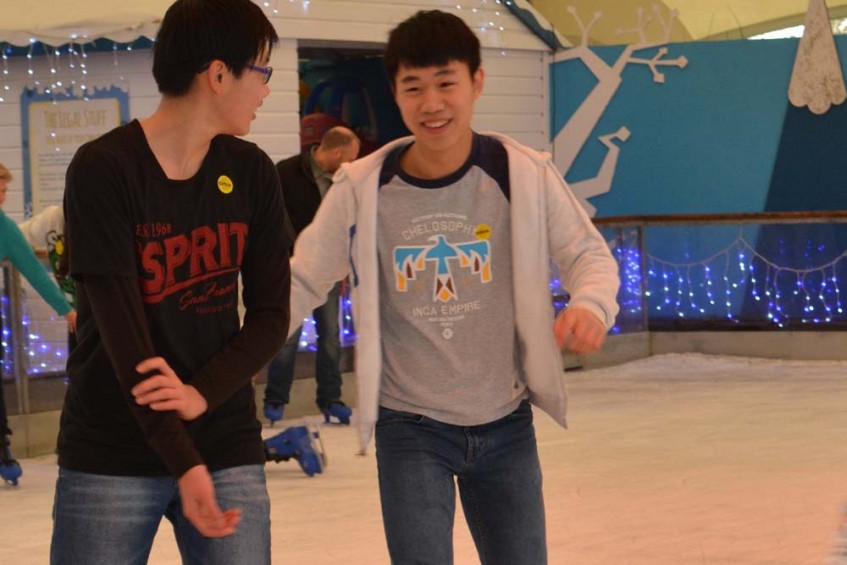 It is confirmed… I officially need a holiday!

The five week half term has taken its toll and I have finally cracked! I am just pleased, thankful and to be honest a little surprised at how clam the boys were when they arrived up at brunch on Saturday morning, having sprinted up in the very heavy rain, to find a deserted dining hall and a locked up kitchen. Being accidentally woken up an hour early and then hurried out of the house for breakfast at 9am instead of 10am, isn't something that I would have forgiven my Housemistress of in a hurry, particularly at the age of 14/15 and particularly on a Saturday!!! I am so sorry boys and thank you for not holding a grudge… Saturday was a long, long day!!!
Anyway, back to the usual business.

Here it is… the final blog of the spring half term, not that it feels at all spring like with all this rain! Storm Henry may have passed but only for Storm Imogen to take its place…

It is always pleasing to see that the Pentreve boys are taking full advantage of all that Truro School has to offer on the extracurricular front. This week it has been great for Mr Nicholas and I to hear of their sporting successes and musical involvement. Will and Harry have had a busy week of hockey playing with a fixture against Plymouth College afterschool on Monday and then the all-day County Tournament where they were crowned County Champions on Wednesday! Next stop for them…Regional Finals! Well done boys! For James, Philipp and Chris it was football against Penrice and Bosco spent most of Wednesday afternoon rehearsing for the Penzance Concert in which he performed in the evening.


Friday afternoon and the end of another week of lessons soon arrived and the boys were pleased to decamp and relax in the boarding house. After dinner some prep was completed. Harry went to his usual County Hockey training and the weekly boarders departed for home. Chris and Sammy ventured out in the cold and rain to make use of the SBASC facilities whilst the other boys chilled out, watched television and made use of the PlayStation.
As already mentioned the boys were up and about early on Saturday morning (sorry again boys). Brunch was enjoyed and then it was time for morning chores. For Antony this meant an appointment at Specsavers and Andrey visited the train station to purchase his rail card and tickets home. The atrocious weather served to keep everyone else inside for most of the day. Some games of Risk were played and the increasingly popular PlayStation was in constant use.
For the Chinese and Hong Kong community, supper was skipped, and the dining hall used as a base to celebrate the Chinese New Year. A LOT of Chinese food was eaten and it was lovely to see the boys and girls from all four houses enjoying this celebration together.
Meanwhile, as usual in Pentreve, the Mulready oven was fired up and the boys settled down to a DVD, pizza and southern fried chicken strips. Lies in were granted and, owing to my guilt, extended slightly on Sunday. Brunch was eaten and then we headed to The Eden Project to make the most of the ice skating rink before it disappears again in two weeks' time. Shoes were swapped, boots buckled and the boys showed us their 'skills' on the ice…well, Andrey was very good anyway. The others slowly progressed from clinging onto the wall to kamikaze type skating in the middle of the rink…not good for my blood pressure… but a lot of fun was had with most of the boys opting for a second session. It was then time for a quick tour of the biomes and a perusal of the gift shop before we headed back to the boarding house.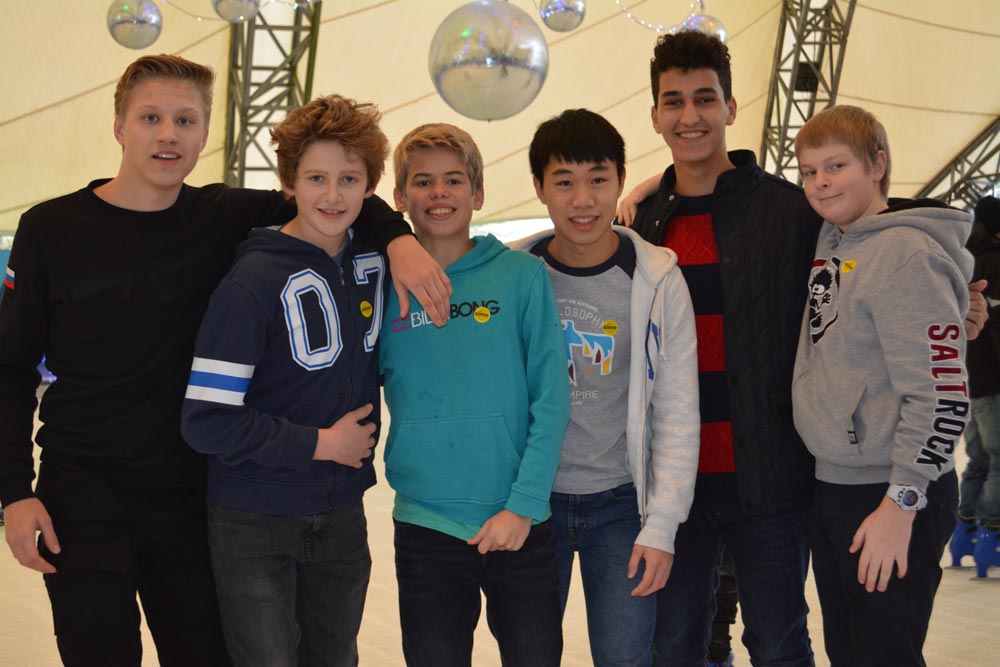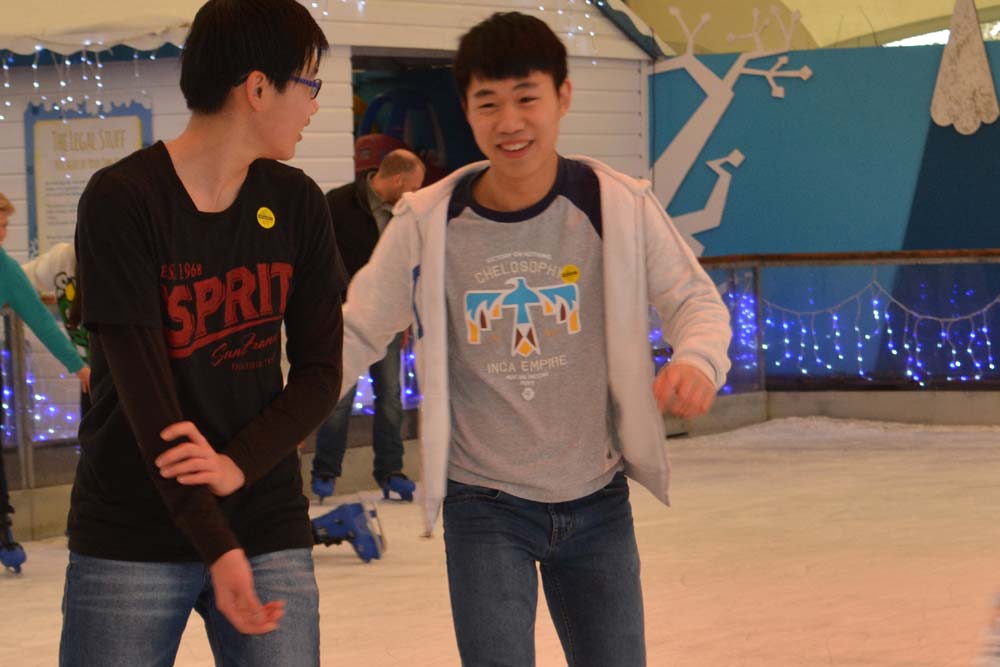 This evening the boys have chilled out in the house, completed prep and started to pack for the half term break. The weekly boarders returned in dribs and drabs and Hector even brought a treat back with him…cupcakes always go down well, thank you Hector!
This coming week, Wednesday is set to be very busy as we will celebrate Chinese New Year as a whole boarding community. Miss Hargreaves will transform the dining hall with Chinese-esque decorations, Heng and Ankie will talk to all the boarders about what Chinese New Year means to them and the school chefs and cooks will lay on a Chinese banquet meal….I am salivating just thinking about it! We will then head down as a house to the school's annual Hall for Cornwall Concert in the evening. In fact a number of our boys, Cam, Hector and Bosco will be involved and we are looking forward to supporting them.
All that remains for me to say is 'happy half term holidaying'. I hope all the boys, whether they are travelling home or to stay with guardians closer to Truro, have a relaxing and restful half term break…Mr Nicholas and I will look forward to welcoming them back on Sunday 21st February; hopefully the weather will be a little more welcoming too…we are desperate to get some outside, Cornish type weekend activities in.
Mrs Sarah Mulready (Assistant Housemistress, Junior Boy's Boarding)