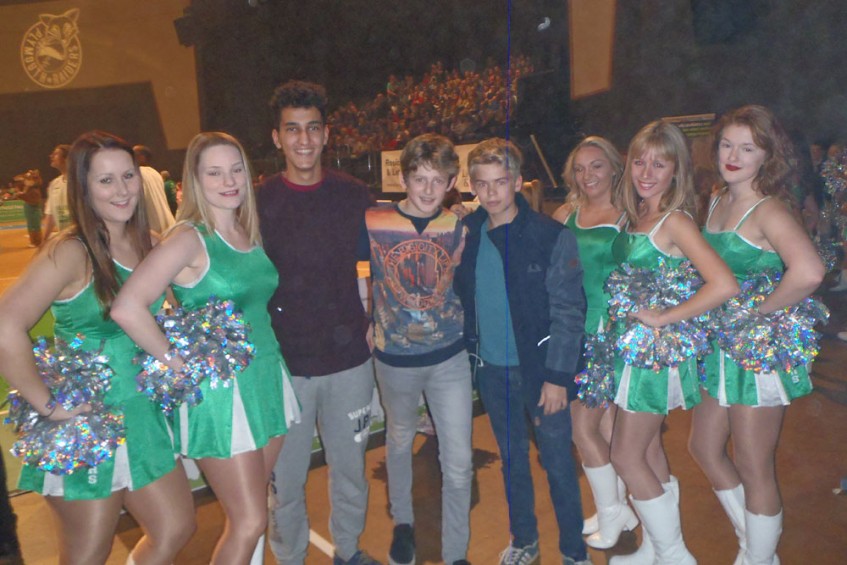 And so to the penultimate weekend of this half term..I really can't say where the time has gone! I had to ask the boys about their travel arrangements for the half term break and it suddenly struck me…

We have covered so many activities that we are now doing things for the second time..the hope is that at some stage we will stop receiving storm warnings on the weather reports and consider doing those amazing outdoor activities that are special to Cornwall but that rely on slightly more clement conditions!!

The storms have now been categorised and named…and Storm Frank is heading our way with record winds reminiscent of 1987 and the Micheal Fish blunder!!…Great!!!

Friday night was activities in the Sir Ben Ainslie Centre and basketball is becoming increasingly popular with Bosco a regular at the Plymouth Raiders session which takes place there. Coincidence then that this weekend we were to embark on a trip to Plymouth to see the 'Raiders' play in the ¼ final of the cup against the Sheffield Sharks..more from that later!!

On Saturday the school had their most important football block fixture of the season..the dreaded Millfield School. They have a very strong tradition as one of the best sports schools in the country and so it was always going to be a massive challenge. A huge shout must go out to Mr Hooper who managed an incredible 3-2 win with his 1st X1..Millfield School rarely taste defeat at senior level!!



Anthony, Chris, Philipp and Andrey all represented the school with great credit in hard fought losses. They returned just in time then to devour the pizzas and chicken goujons that my oven was cooking for over 1 hour!! I am sure that Mrs Mulready has equally strange looks in Tesco with a shopping trolley full of drinks, snacks, pizzas and chicken..they just think I am greedy!!! We even had a couple of Trennick visitors to help polish off the copious supply of food!!

After a hearty brunch on Sunday it was off to Plymouth to watch the match…

We anticipated a close affair as they had lost to Sheffield by only 4 points this weekend..how wrong we were!! Mr O'Neill tried his best to 'big up' the team with their new coach, but they were soundly beaten 99-73…disaster!

Still every cloud has a silver lining..and as we had missed supper it was a hearty feast at McDonalds in the new Cornwall Services!!

Of course someone told me there would be cheerleaders at the game..but I was focussed entirely on the tactics of the match….and the antics of a very large fox who is the Raiders mascot!!

Here are some images from the game..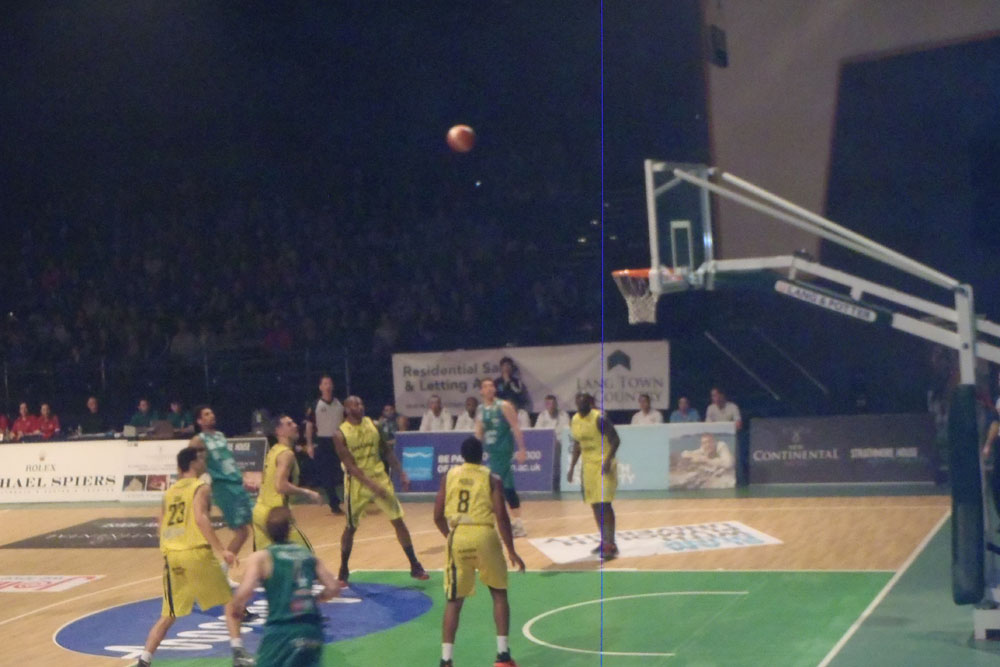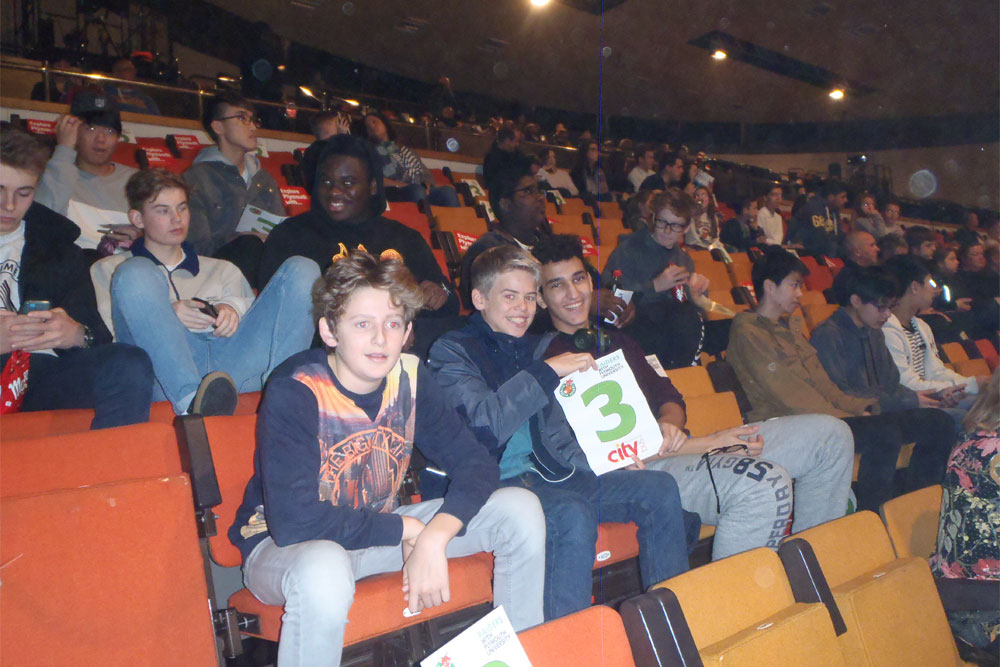 And the boys not missing an opportunity to have their picture taken with the cheerleaders!!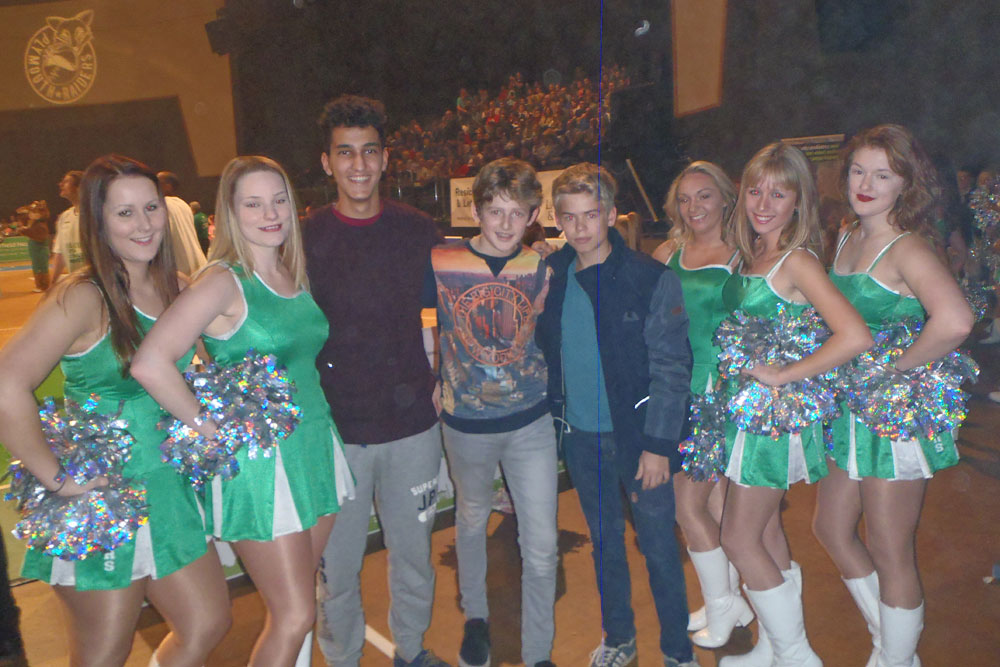 Tune in next week for Mrs Mulready's blog.


M Nicholas : Housemaster