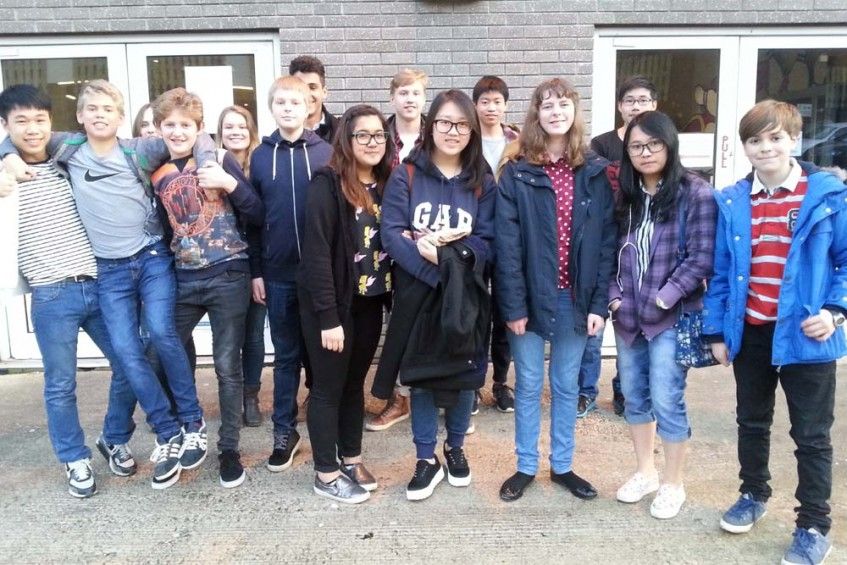 Thankfully the storms of last weekend appear to have passed; this week we seem to have alternated between glorious blue ski-ed yet bitterly cold days and miserable rainy days when the rain just did not stop. That said I have still only had to break out the de-icer on two occasions this winter!

Wednesday evening saw the first boarders' chapel service of the term and it is fair to say that the Trennick boarders did a sterling job assisting the Rev in its delivery; Ayobami and his sound effects won't be forgotten easily.

The rest of the week passed quickly and we soon arrived at 3.45pm on Friday and the start of the weekend. Fahed stopped up at school for hockey training, Chris went to the music school and Sammy had his usual Friday tennis session. For the rest of the boys it was the usual routine of downing tools and relaxing in the house before supper. Philipp and Sammy joined the other German boarders for a meal out at Xen Noddle Bar in town returning, unsurprisingly, in time for the usual Friday night SBASC sports fix. For the others, prep was completed and of course basketball and badminton then followed.

Saturday morning meant an early start for our youngest boarder Cam who volunteered to help out with the entrance exam morning. He headed up to school for an 8.30am start, smartly dressed in his uniform and regaling stories of this time last year when he was in that same position and then later in the year when he came in for his boarding taster with us in Pentreve too. Wow…to think he is now half a year into his first year!

For the rest of Pentreve lie-ins and then brunch were enjoyed. Saturday was to be a free day and the boys opted to visit town, Tesco and Dominos. Chris borrowed the office to practice his piano playing and Cam headed out for lunch with his Gran and sister. The Pentreve kitchen became a hub of chocolaty-ness in the afternoon with Jay and Philipp attempting to recreate some 'no bake cookie dough chocolate cups' that they had seen in an advert. Having purchased the necessary ingredients (butter, sugar, cream cheese (!), flour, baking soda, salt, vanilla extract, mini chocolate chips and chocolate chips) they set to work…the verdict? A little taste of chocolate heaven! Yum! Well down boys!

After a tasty chicken wrapped in bacon or spicy lamb burger supper the boys raided the Mulready DVD collection and settled down in front of this week's film choice, Grown Ups 2, for the night. The usual rounds of pizza cooking ensued and the always ravenous boys demolished the seven pizzas and thirty chicken nuggets in quick time.

On Sunday, as it is the middle weekend of the half term the boys were treated to an extra-long lie in and then instead of brunch and after a light breakfast of cereal, toast or fruit in the house we headed into town for this weekend's treat: a Hub Box lunch and two games of bowling at Truro Bowl with the girls from Poltisco. The Hub Box menu was studied, and a variety of Big Chill Burger's, Big Kahuna's, Classic Hub Burger's with cheese and Guacamole Nachos (with BBQ pulled pork for some) were chosen and then devoured. The meals were much enjoyed and it was lovely to see the boys and girls mixing and enjoying dinner together…once we banned the mobile phones that was!!!


Bowling was a lot of fun also. Weird and wonderful bowling styles were tried out and it was Philipp who emerged as Pentreve champion with a very good score of 124!!! We won't mention his second round, apparently he was not taking it seriously?!?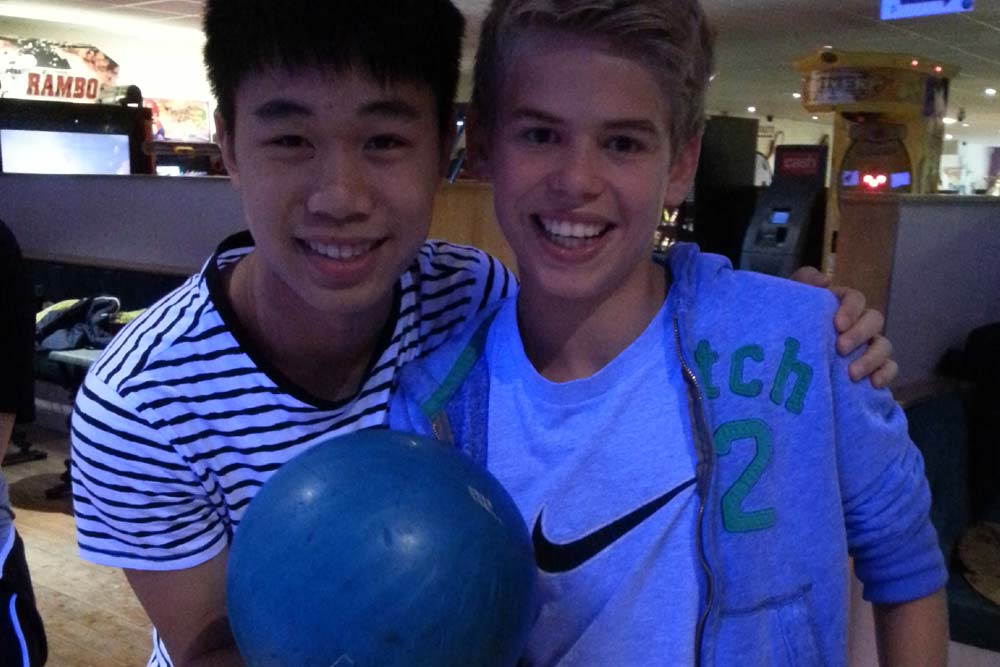 We returned to the house just in time for supper. The rest of the evening was spent completing homework, relaxing and getting organised for the week ahead.
Tomorrow marks the start of the last three weeks of this half term. Football matches against Midfield will see many represent the school on Wednesday. Teachers will be nearing the end of this half terms syllabuses and the revision for the next set of interim tests will start in some subject areas. Look out for Mr Nicholas' blog next week to hear what the boys get up to.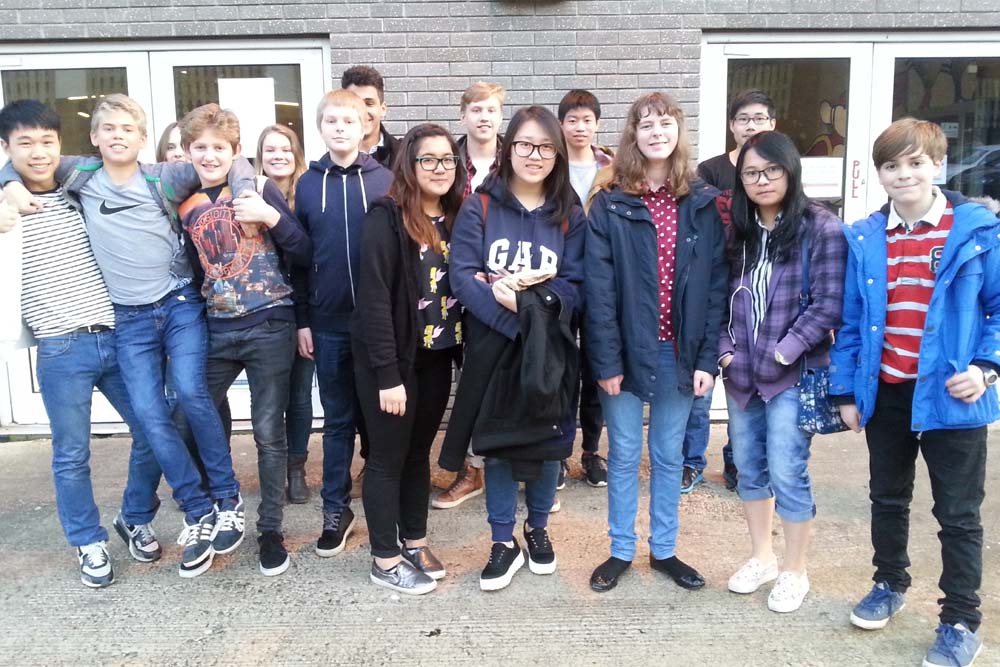 Mrs Sarah Mulready (Assistant Housemistress, Junior Boy's Boarding)