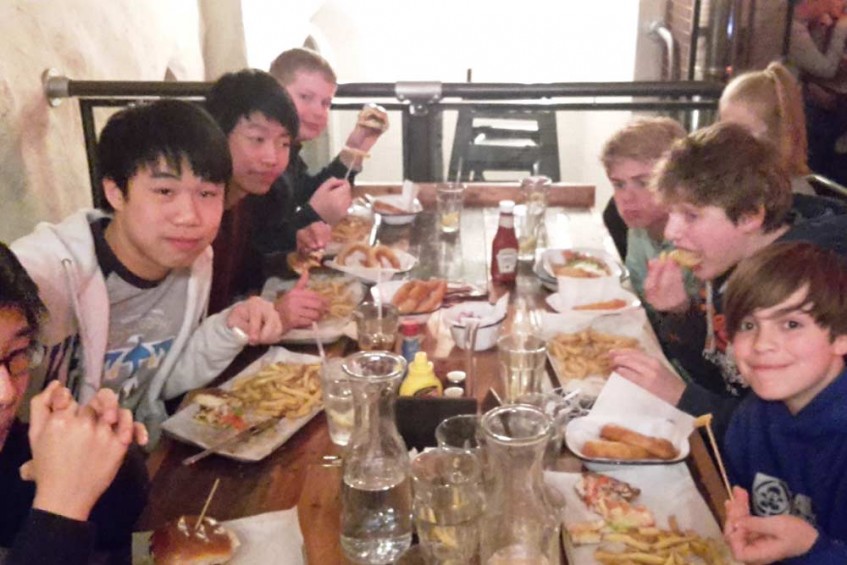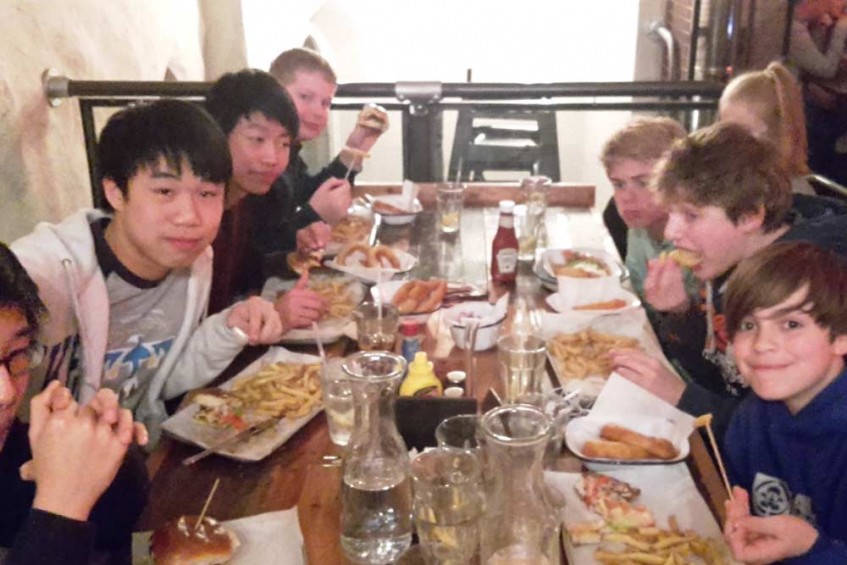 And so to the last weekend of the Spring Term..I can hardly believe it..where has the term gone? This term is always packed, with so much to do and a much shorter time than the long Autumn Term. Year 2 have had full reports this time and there have been more grades for years 1, 3 and 4. The years 1-3 have won the grade challenge so far this year, so I am hoping that the year 4's will rally this time and close the gap. The target for all he boys in the boarding house remains to have all their number grades at a 1 or a 2. Some are already there, some are close and some still have work to do to cross the threshold!! Next term will mean internal end of school year exams for all in the second week back after the summer half term.
Next term we will have boarders camp reawakened and of course the Rainbow Run for charity once more. We look forward to 2 great weekends at the end of term to finish a great year. Here are some archive shots of both previous events.
On Friday evening we were hoping to go to the 'all you can eat' Chinese, but minibus availability and bookings meant we were unable to go..next time!!..that said I took the boys to the 'Hub Box' in Truro for some amazing burgers..!! which also went down really well as you can see!
We left the restaurant suitable full of burgers, fries, nachos and onion rings!! The walk back to Pentreve was much needed and the boys then went up to the Sir Ben Anslie Sports Centre to work off their supper!!
Saturday is the usual free day with town visits, visitors from other boarding houses and Anthony finally got to wear his contact lenses…3rd time lucky and just in time as he heads off with Mr Lawrence to the Sherborne 7's rugby Sunday!..just that small matter of a 7.00am leave Anthony!!!!
Saturday night was quiet with fewer boys than normal..but that meant more chicken and pizzas to go around for supper…
Without minibuses again we decided to stay local and make use of the schools' new inflatable which they put into the school pool for certain sessions and this was well received!!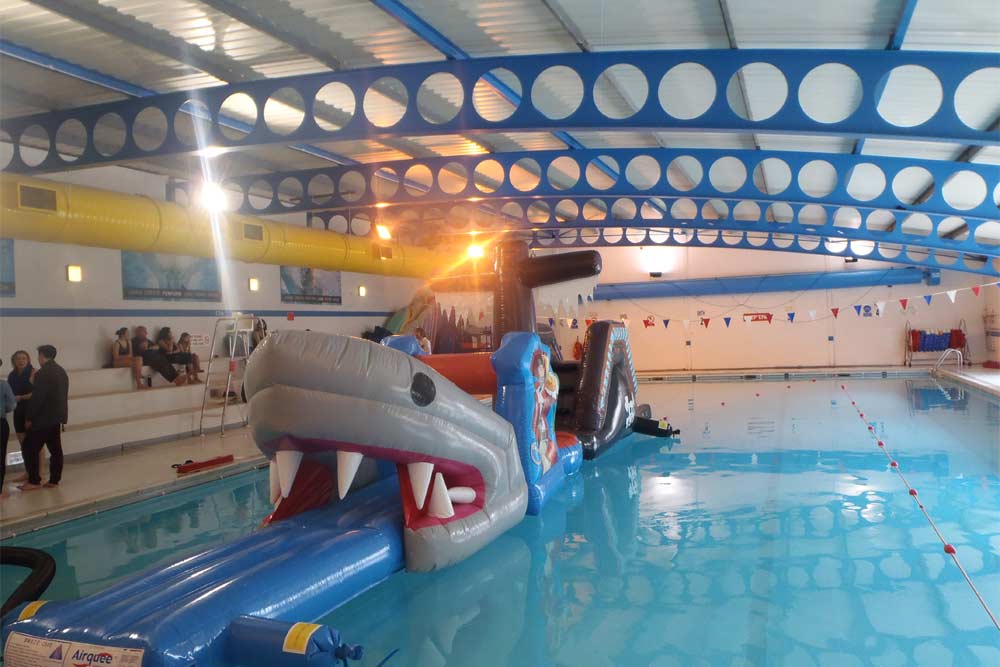 Sunday evening was some preparation for next week and for some early leavers, packing!! We finish on Thurs 24 and boarders return to school on Sunday 17 April for the Summer Term. That sounds strange to say that..but time has simply gone so quickly. Mrs Mulready and her family, myself and my family, Mr Barnett, Mr Picton and Miss Nineham wish the boys and your families a wonderful Easter.
Tune in next term for more adventures in Pentreve!!
M.Nicholas – Housemaster Pentreve Boarding House