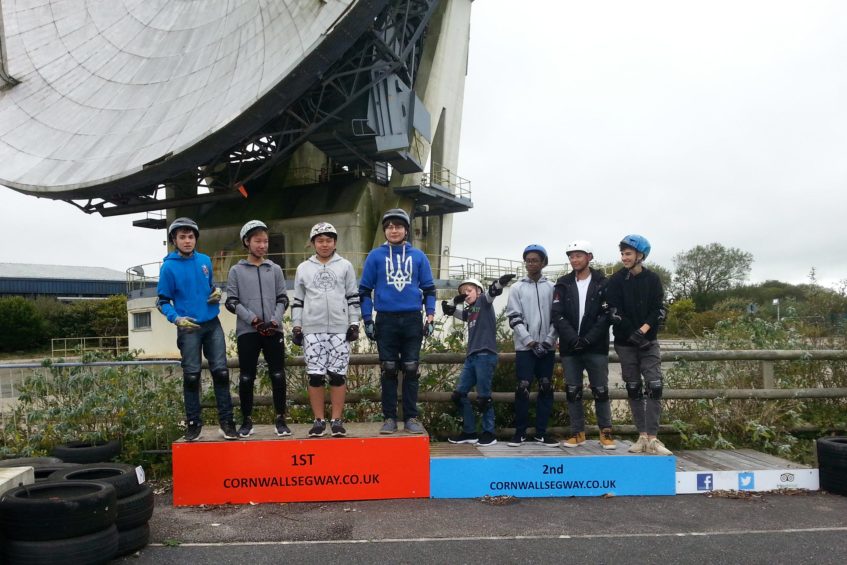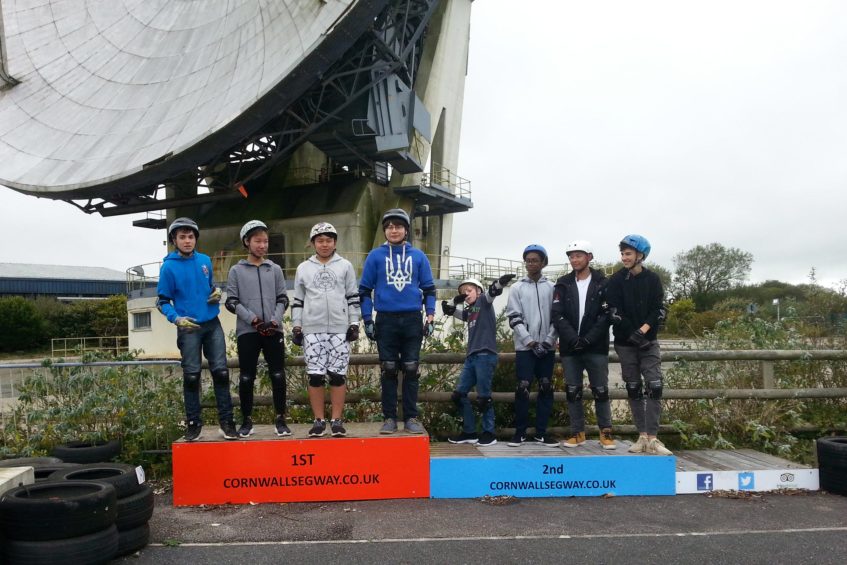 Friday evening saw a production by the World Famous theatre company 'Gecko' in the Hall for Cornwall. The company entertained many of the students from school with 'The Wedding'
Led by Amit Lahav, Gecko's latest creation is inspired by the complexities of human nature: the struggle between love and anger, creation and destruction, community and isolation. In a blur of wedding dresses and contractual obligations, our extraordinary ensemble of international performers guide audiences through a dystopian world in which we are all brides, wedded to society.
Wow, this certainly proved food for thought!
The remainder of the boys enjoyed an evening in the house. Basketball and badminton proved a popular choice in the SBA, whilst the others completed schoolwork and watched some sports. Thanks to Alex for his help in setting up the projector in the new games room. The boys can now watch movies, sports etc on the 'big screen'.
A massive thank you to all the boys in the house that helped on Saturday for the school open day. The boys did a splendid job acting as tour guides around the school campus. Well done to all you were fantastic ambassadors for the school.
Saturday evening proved popular, as the common room was a hive of activity. Board games were played, card games, with sports and movies on offer on the TV. This was rounded off by the ever-popular pizza surprise.
The Sunday outing was to the Goonhilly Earth station to take the Segway challenge. We teamed up with Trennick for this trip. Thankfully, it had stopped raining (for a change). This was the first outing that was not weather effected.
The Segway course is set in and around some of the most famous communication dishes in the world.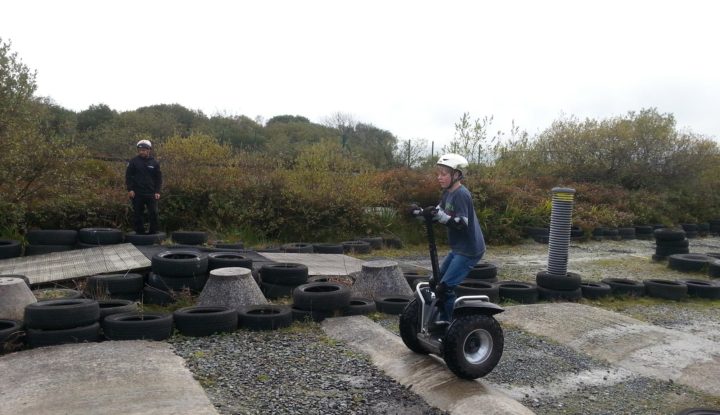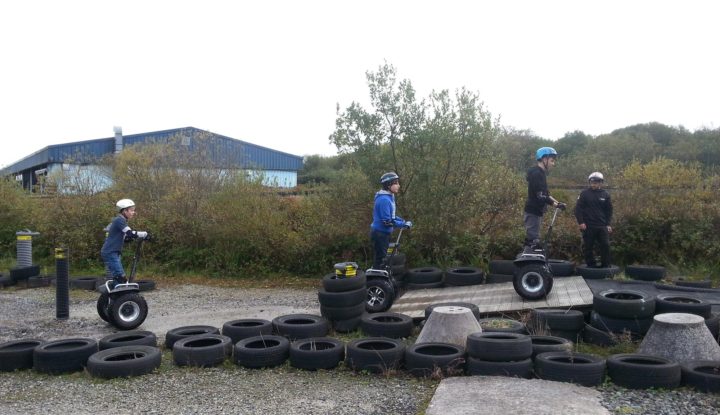 As you can see, all the boys had great fun. The team at Cornwall Segway really look after us well and get the boys engaged and enjoying what is on offer. There is; a cross-country course, obstacle course, slalom races, and of course the challenging drops and slopes.
On return to school, we had a real feast on offer for supper. There was a choice of roast chicken or pork with all the trimmings. Vegetarian options of Celeriac, leek and mushroom pie or  cauliflower cheese. All this with a selection of vegetables. Followed by a selection of cold deserts.
Back to the house for one hour of prep / homework before getting ready for the next week at school.
Mr A D Lawrence