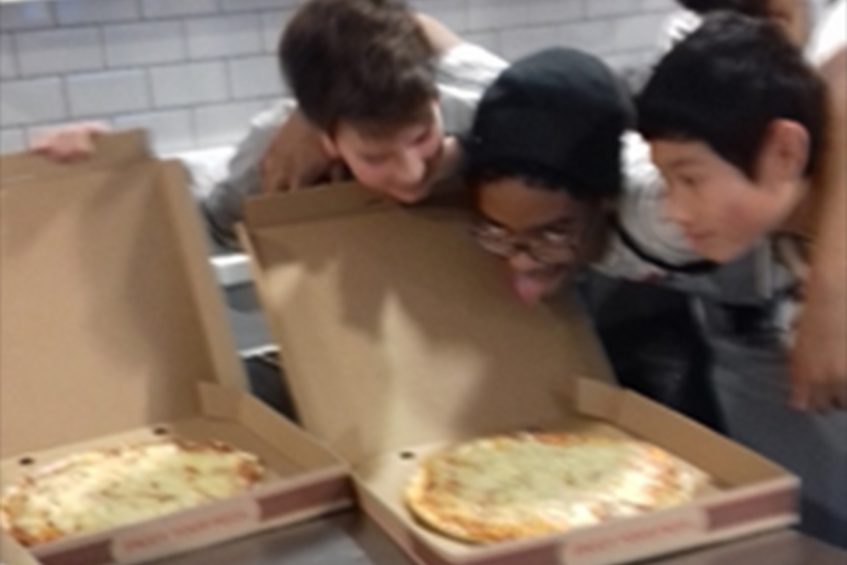 It has been an exciting week at Truro School as we put on our large musical production of West Side Story in the Old Sports Hall. It was a privilege to be part of such a remarkable achievement and I'm delighted that we were able to get tickets for all the boys to come along on Thursday night to watch. They were really blown away by the standard that their peers produced and quite surprised, I think, by how much the production was able to move them (quite literally, in Urko's case, who apparently jumped out of his seat as the gun shot went off!). Peter and Urko were even quite impressed at some of the American and Puerto Rican accents adopted by the cast – perhaps we should have got them in for a masterclass earlier! Here is a taster of how it looked – Louis, on the trombone in the background, joined us for flexi boarding for the week.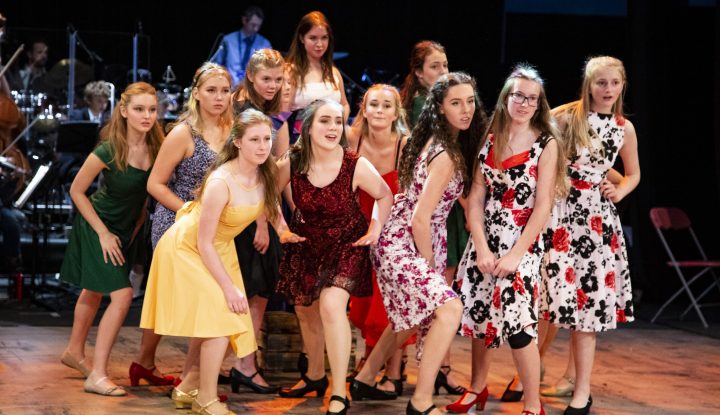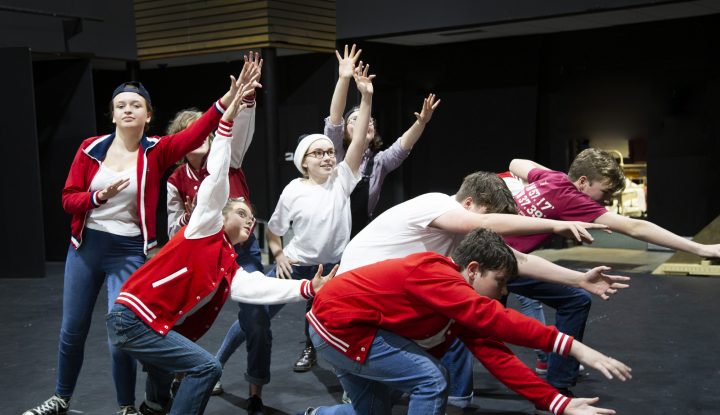 For the weekend, we once again had a reduced number of boys staying. This was for a variety of reasons, including Henry and Amari being away for another fencing competition – we look forward to hearing how they have got on when they return tomorrow.
The remaining boys had the house to themselves and spent Saturday relaxing in Poltisco, at the junior girls' house, or by going into town together. On Sunday, the boys and girls were treated to a cookery lesson in our new Leith's Cookery School on the school site. Our instructor, Mr Hatfield, having worked as a professional pizza chef, shared his wisdom with the boys and girls as they all had to prepare their own pizzas from scratch. Here are the boys preparing their dough for the bases.
Roland sheds a tear whilst chopping up the onions! And, after some careful preparation whilst listening to an eclectic combination of motivational songs (including the classic montage soundtrack – 'eye of the tiger') below is the finished product! The boys were generous enough to share their creations and I can confirm that tasted as good as they looked!
Until next time.
Best wishes,
Mr P J Thomson