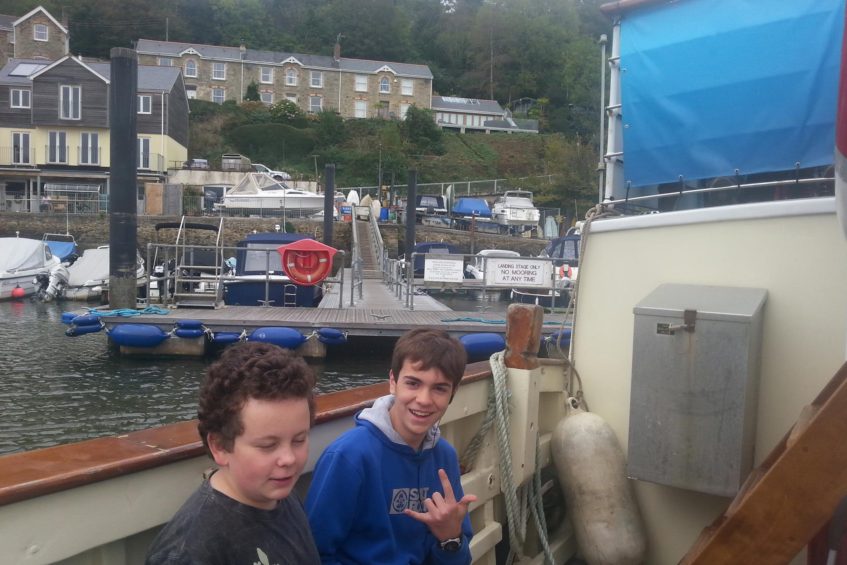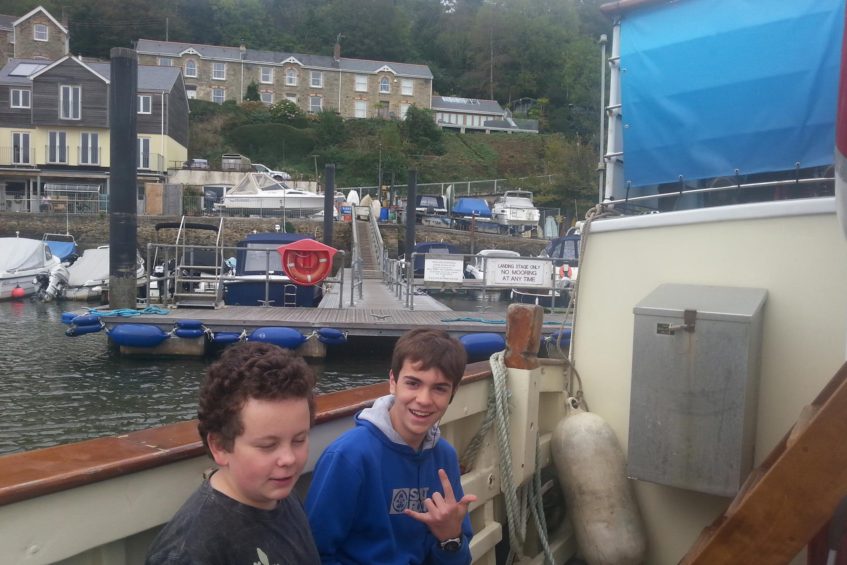 Friday night was reasonably quiet, with some Mario Kart and pool in the games room – Constantine inviting one of our friends from Trennick House down to enjoy our excellent facilities. In other news, Mr Thomson also beat Hector at Mario Kart for the first time this year.
Saturday for most of the boys was a quiet night in house – several of the boys set up their laptops around the tables in the common room and played some sort of 2D building game together. Ben had an early start – travelling to Plymouth for a school rugby fixture. Truro School ended up scoring 6 tries without reply, with Ben contributing one of his own.
Sunday saw an early wake for all the houses – resulting in some sleepy looking faces at brunch. This was in order to catch our 11am ferry on time from Truro down to Trellissick – a beautiful National Trust property on the banks of the Fal estuary, immediately downriver from Truro.
On our way down the river, we were fortunate enough to catch sight of a big seal bobbing around in the water and some enormous tankers that were being temporarily stored in the estuary. These were quite a contrast to the beautiful, remote woodland that lined the route the rest of the way.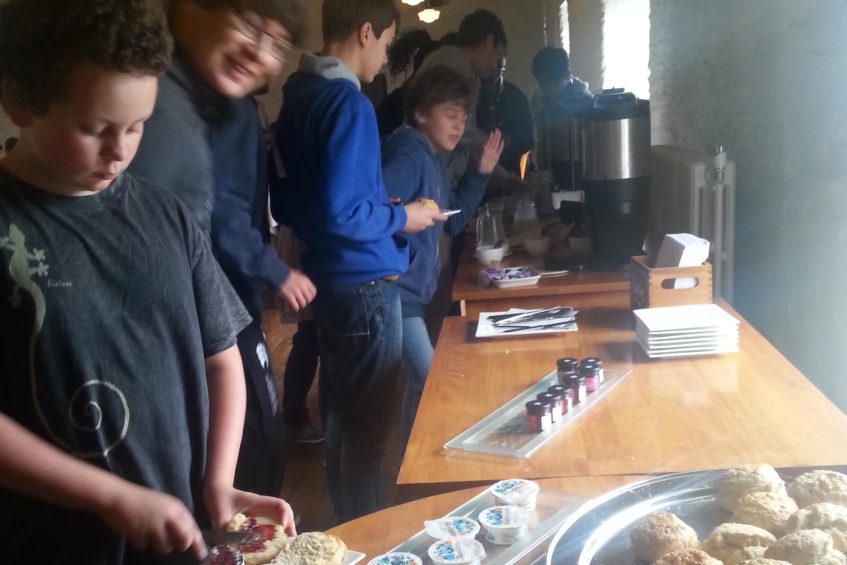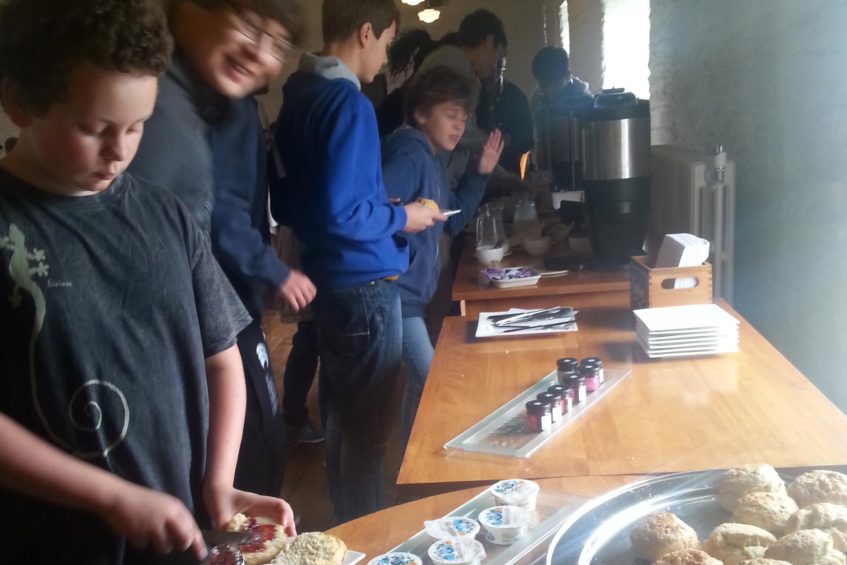 Once at Trellissick, we were treated to a wonderful Cornish delicacy – cream tea – a combination of fresh scones, Cornish clotted cream and a selection of jams – all consumed in a beautiful old barn converted into a café.
After stocking up, we were treated to a demonstration of how to make Cream tea in Cornwall (Jam first, cream second) by Mrs Mulready. Despite her excellent demonstration, not all of the scones were hugely successful. I'm sure they were still tasty though!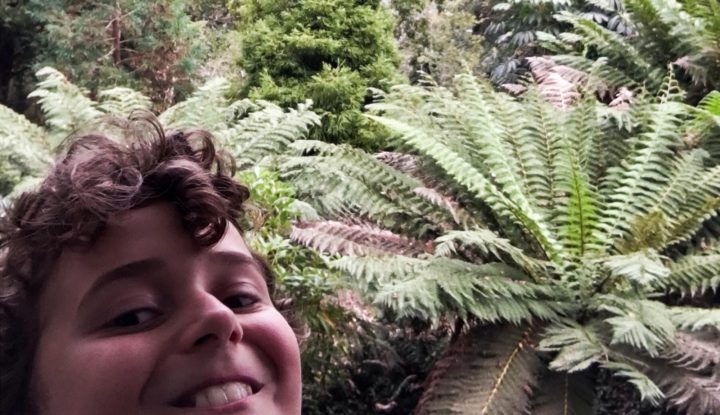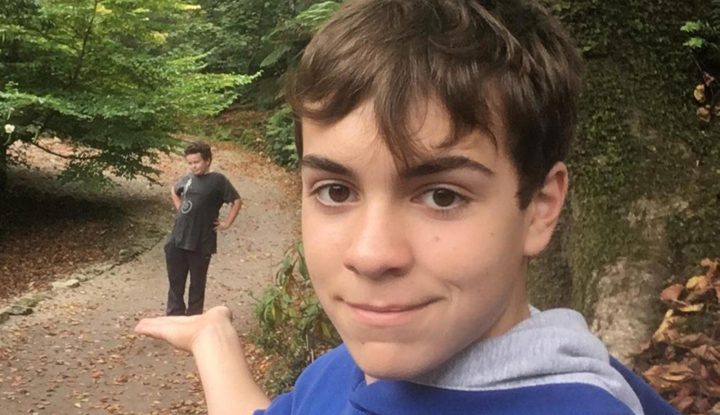 They were then given free time to explore the beautiful house and gardens, with a challenge to take the most imaginative selfie. Some strong returns came in, particularly from our boys, whilst taking part in an enormous game of hide and seek. Competitors for winner included these excellent shots from Cam and Morgan…but the winner had to be this shot of Hector, complete with caption, taken by the team of Trevor, Jack and Ben.
What a cheeky chap! Dinner was excellent when we got back and all the boys are now exhausted. A day very well spent.
Mr P J Thomson