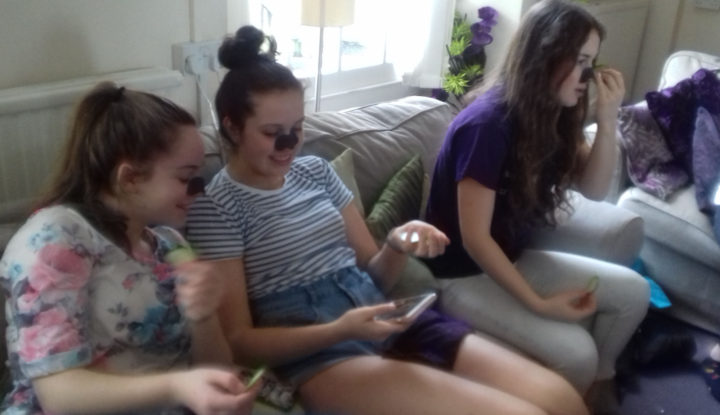 So after our first full week back at school we're really into the swing of things.  Rehearsals for next year's production of "West Side Story" continue apace, and have resulted in the girls searching all the charity shops in Truro for "swishy" skirts!  We haven't even reached the auditions yet!
Emma and Amy have been busy this weekend with their first taste of the Duke of Edinburgh's award – tenting building and cooking outdoors.  Next week Freya is taking part in the local "Youth Speaks" debate as part of the school team so she is busy practising her speech and Katie has her many commitments at the cathedral.
With all this going on, and the lower sixth from Malvern doing their mock exams, and because it's January, we decided to have a pampering session this weekend.  We all went down to Malvern where Miss Hargreaves and I had prepared lots of dips and hummus, face masks, foot spas and a vast array of nail polishes and nail art for the girls to pick and choose from.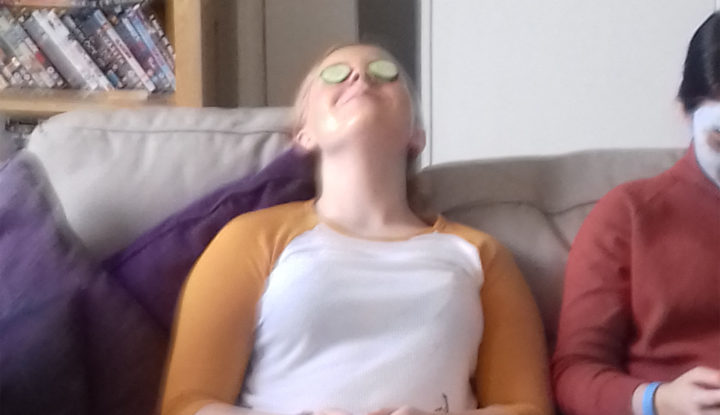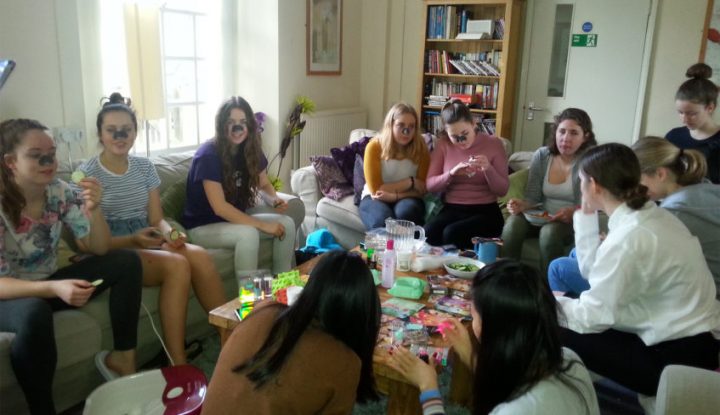 Alex says her feet feel "replenished" and hopefully all the girls felt some benefit.  It was nice to spend some time with the older girls too.  Next week we're going to undo all this effort to look beautiful (or should I say, enhance their beauty?!) by going quad-biking!
Miss Broadhurst