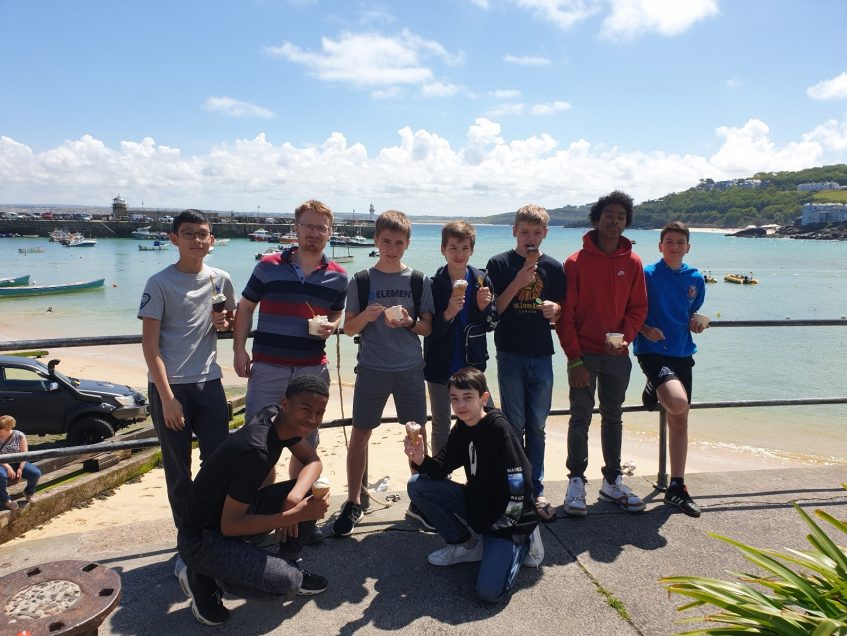 Poltisco Blog – St Ives in the sun
Dear Parents and Guardians,
What a glorious Summer weekend we have enjoyed in Cornwall.  The weather hasn't dropped beneath 15 degrees and the sun has been out all weekend.  How lucky it is that this weather has coincided with our planned trip to visit St. Ives.  St Ives is a historic and picturesque Cornish fishing village, famous for its art, beaches and beautiful harbour and town.  We drove down as far as Lelant, and took the scenic St.Ives train along the edge of the estuary to the main station in the town.  From there, we walked the boys a short way along the sea-front to the harbour, where they were all bought ice-creams from the highly-rated Moomaid of Zennor Ice-cream shop.  They were then given time to explore the town, enjoying the arcades (I'm told they set a new record on the Basketball game) and heading down to see the St Ives Food Festival on Porthminster Beach, below the station, before the return trip.  As you can see from the photos, we were absolutely blessed by the weather.
Below you can see the food festival of Porthminster Beach in full swing, and the amazing views we were able to enjoy from the train as it followed the coast back round to the car park – look at the colour of that sea!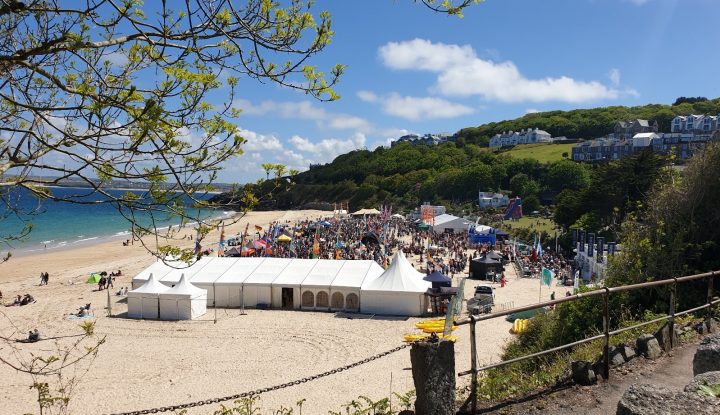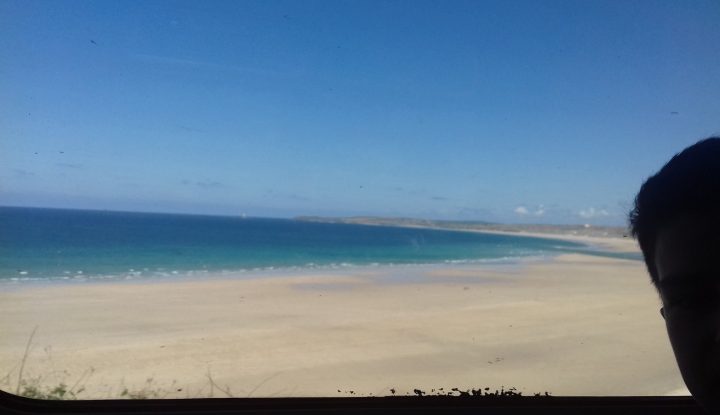 While most of us were in St Ives, Daniel was taking part in an Athletics tournament – running 100 metres in under 15 seconds and coming 5th place.  Cameron, meanwhile took his Grade 5 LAMDA exam – we await to hear the results from that in a few weeks' time.  As usual, on Saturday night we enjoyed pizzas and a movie together (a busy night with 10 in the house).  Sunday we enjoyed a quieter day, some boys took themselves to the cinema to see the new Avengers film, while the rest came into town and were bought a small selection of sweets from the traditional sweet shop by the cathedral.  Here they are enjoying their sweets in the sun, with the green sweet shop visible in the background.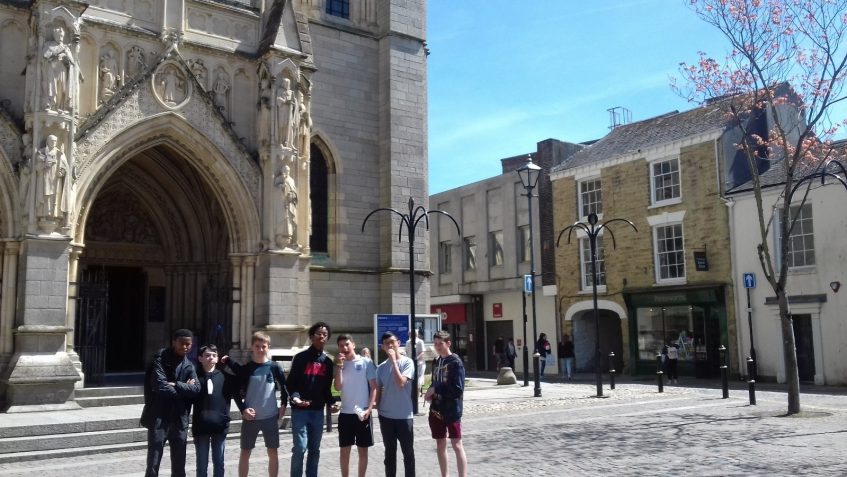 One weekend to go, and my last blog before the holiday, so wishing you a happy break before the final push to the Summer Holiday.
With best wishes
Mr P J Thomson
Resident House Tutor