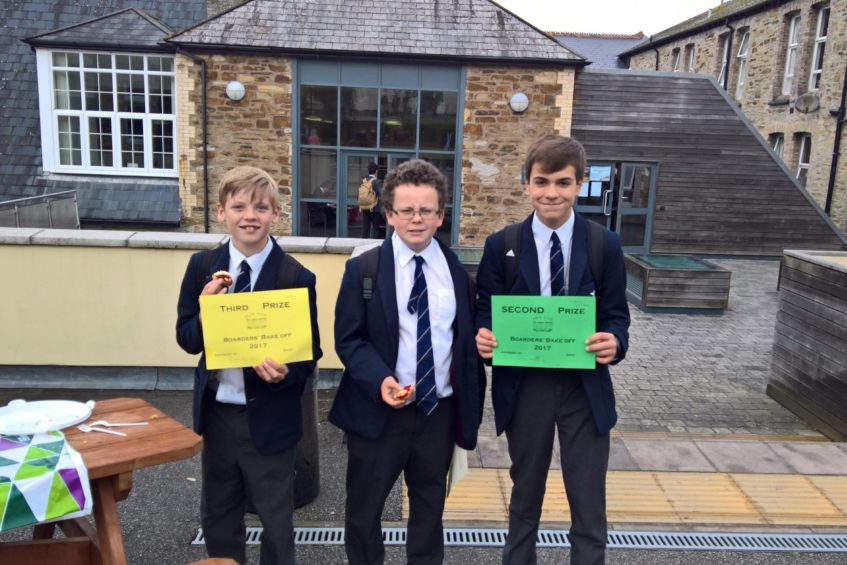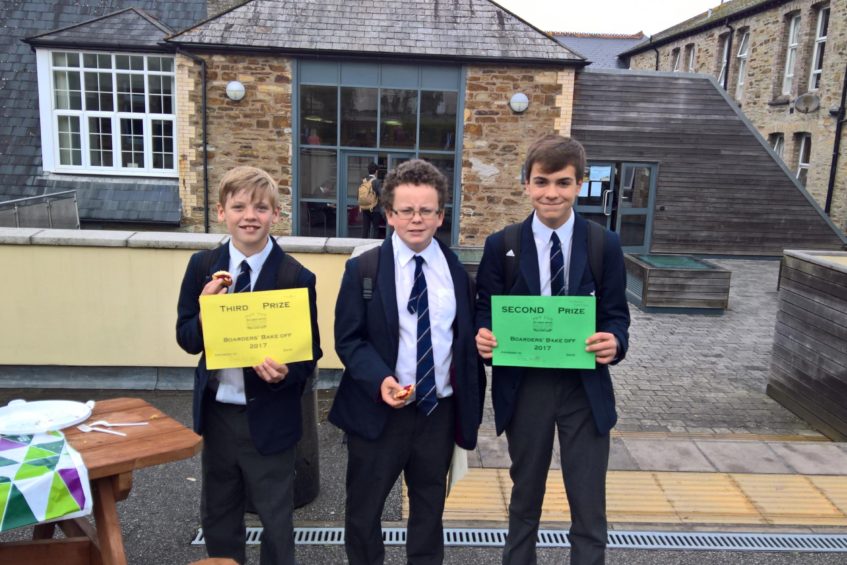 It's fair to say that this week has been another busy week at Truro School, with our boarding community right at the heart of it. Just at the point on Thursday when pupils were tiring (and likely one or two staff), our boarders arrived on the scene in the Quad with tables laden with cakes, buns, cookies and muffins, all lovingly baked in our boarding houses. Many thanks to Alex B, Cam and Morgan for their help this week in decorating our cakes so wonderfully – and a big thank you, of course, to Mrs. Lawrence for allowing the boys to use their kitchen facilities.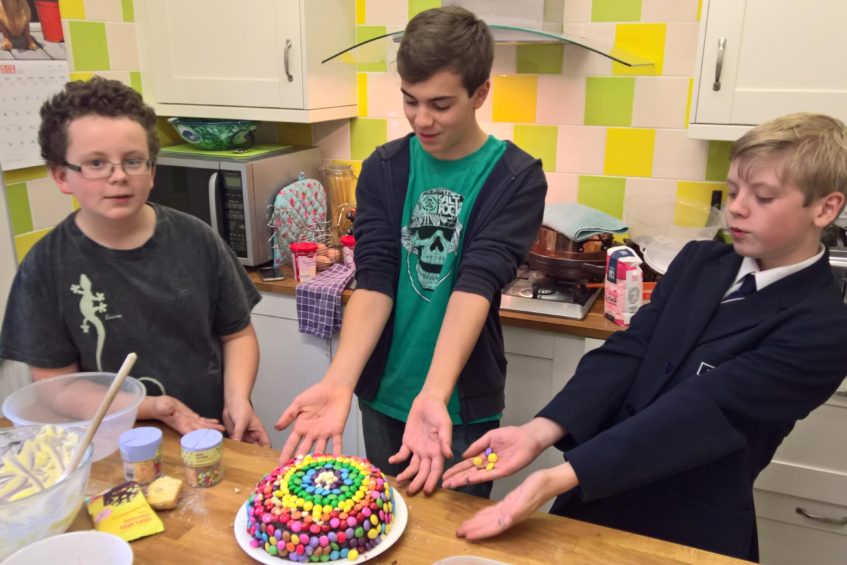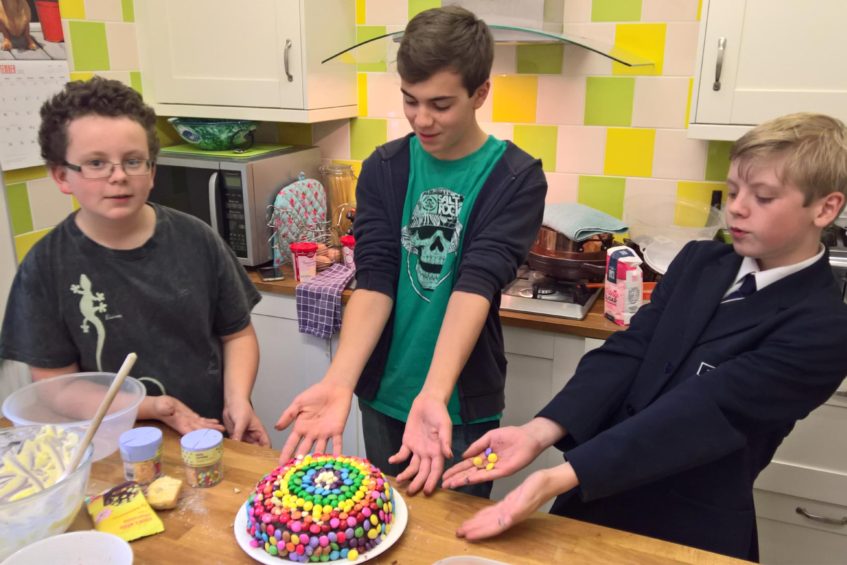 Overall, in the boarding community, we have managed to raise over £200 for the school charity – a fine achievement. This was helped along the way with a healthy dose of inter-house competition and a cake judging. Results: 1st place – Pentreve (junior girls), 2nd place – Poltisco, 3rd place – Poltisco. I think I can impartially announce that this results in an overall victory for Poltisco!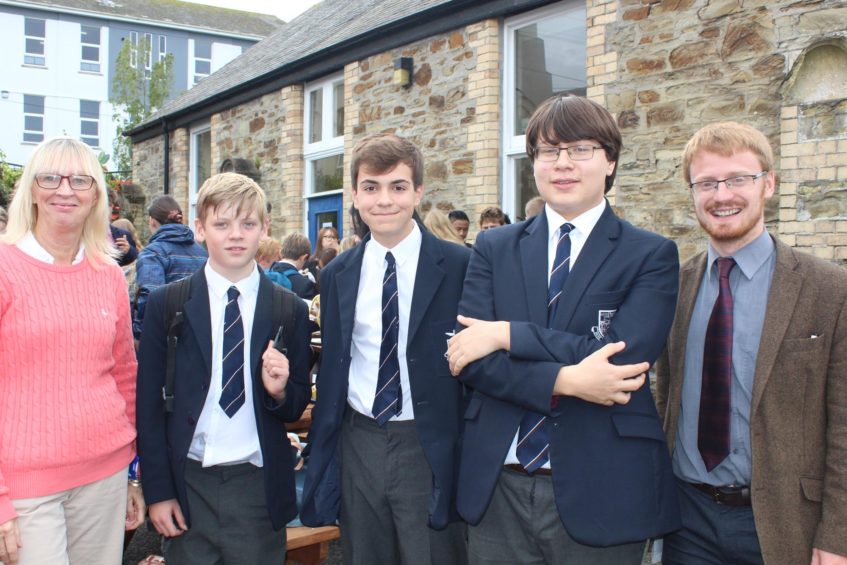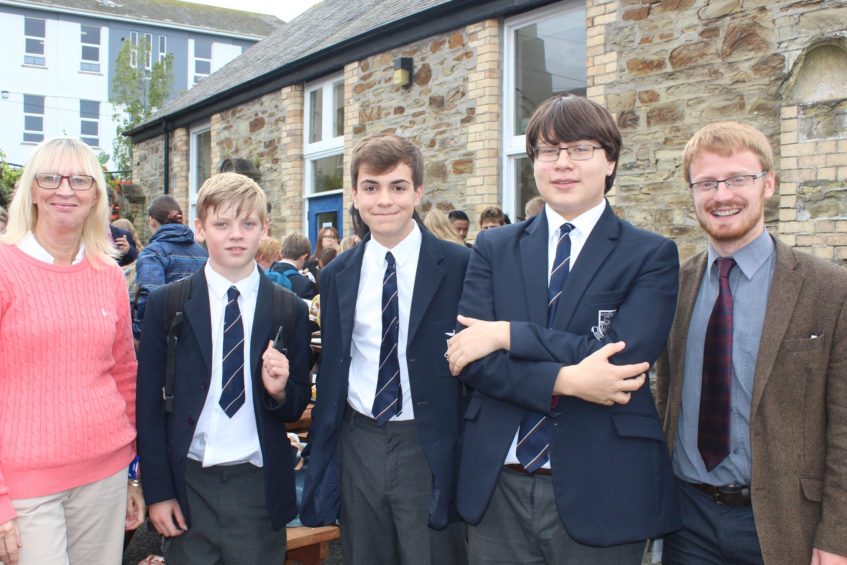 On Friday night we enjoyed an evening in the games room, playing Mario Kart and Pool. Our normal line up was joined by Kit who has been with us in Poltisco all week. When Kit left on Saturday, we were joined by 1st Year Max after his away rugby fixture at Blundell's School – with pizzas and more time in the games room,  Max definitely picked a good night for his first taste of the boarding house.
Saturday also featured a great many other games against the formidable opposition of Blundell's. Dan, James and Consty represented the school in a home victory in the U15s, while Ben won with the U14s, all played in some pretty tough conditions.
Jack, Trevor and Max B all spent the evening on Saturday celebrating the mid-autumn festival, ordering in some Chinese food and celebrating with the other Hong Kong/Chinese members of the boarding community. Unfortunately, due to the clouds and rain, they were unable to observe the moon (which I am informed dictates the festival).
On Sunday, we took all the boys to Camborne to play Laser Tag in an indoor center. Inside the arena, it resembled some kind of space-ship or underground rave with the level of lasers and music happening – unfortunately this did not help with the taking of photos (neither did getting shot at every time a photo was attempted). However, we had a lot of fun and the Poltisco boys fought bravely against the boarding sixth-formers, ultimately coming a close and well-fought second.
Altogether, a fun and active weekend, despite the autumn weather beginning to close in.
All best wishes,
Mr. Thomson